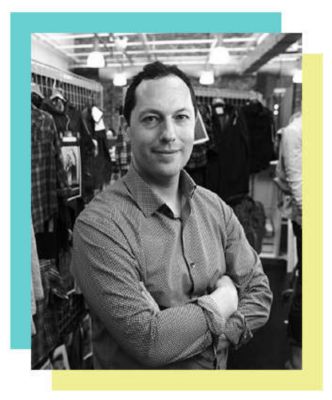 BEN LEWIS, CEO
"River Island is a family business with a strong fashion heritage and a brand reputation that is growing worldwide. Our business culture is based on building long-term, meaningful and mutually beneficial relationships, with both employees and suppliers. We have an underlying and long standing commitment to ethical trading, based upon the firm belief that business can be both profitable and responsible. It is more important than ever that we communicate our brand values, ways of working, and expectations, clearly and consistently to all our partners. We must also strive to comply with the most up to date legislation and regulations in every country we trade in. River Island's Ethical Policy is at the heart of how we do business."

At River Island we work actively with our suppliers and official agencies around the world in safeguarding and improving the rights and working conditions of workers in those factories which supply our products.
Our World Wide Ethical Policy will continue to form the cornerstone of the way we do business. Compliance with the River Island Ethical Policy is considered a key requirement of everyone working with our brand, and is included in the end-to-end assessment of both supplier, and buying team performance.
To support this policy, our buying and technical teams regularly visit our factories throughout the year and actively engage with our manufacturing partners and other key stakeholders in identifying areas for improvement. This process is further backed by continuous and extensive third-party independent auditing by internationally recognized auditing companies.
Employees and suppliers who understand how we work, share our values and work proactively to achieve and improve standards are an asset to our business.
Approach
We have adopted the ETI Base Code as the minimum standards that should apply to workers in our supply chain, as set out below:
No forced labor;
Freedom of association;
Healthy and safe working conditions;
No child labor;
Living wages are paid;
Working hours are not excessive;
No discrimination is practiced;
Regular employment is provided; and
No harsh or inhumane treatment is allowed.