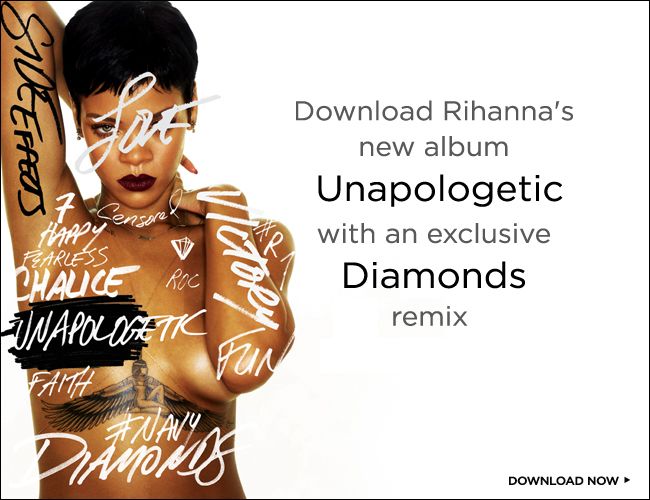 As we've co-sponsored and live-streamed the UK leg of her 777 tour, Ri Ri's given us an exclusive bonus track version of her new album "Unapologetic", which was released Monday.
If you want to get your hands on Rihanna's seventh album with the bonus remix of "Diamonds" click here to download now. This version of the album is EXCLUSIVE to River Island, so please tell your friends and spread the word! Listen to a snippet of the remix here.
The CD version of "Unapologetic" is also available in selected River Island stores while stocks last.