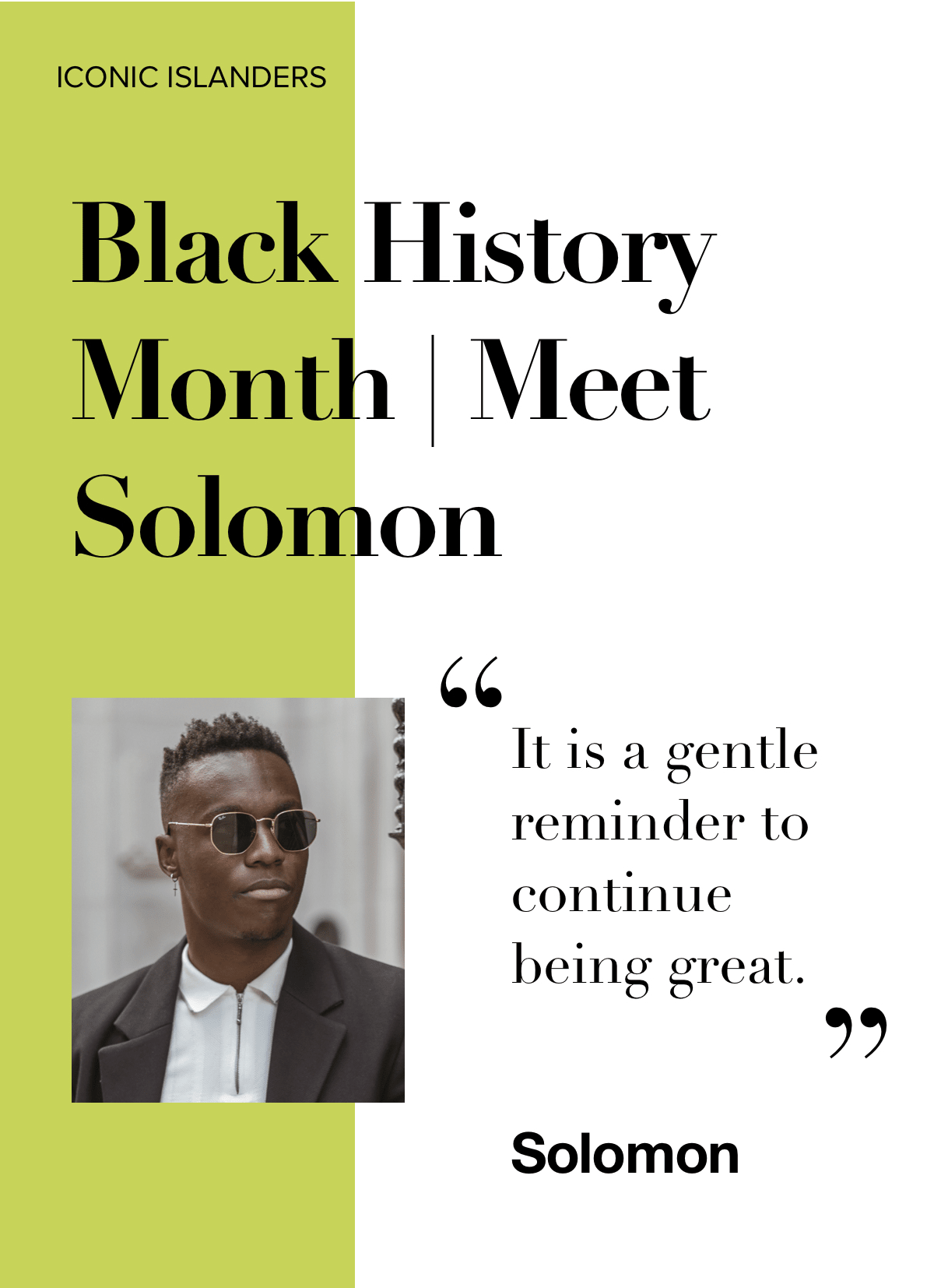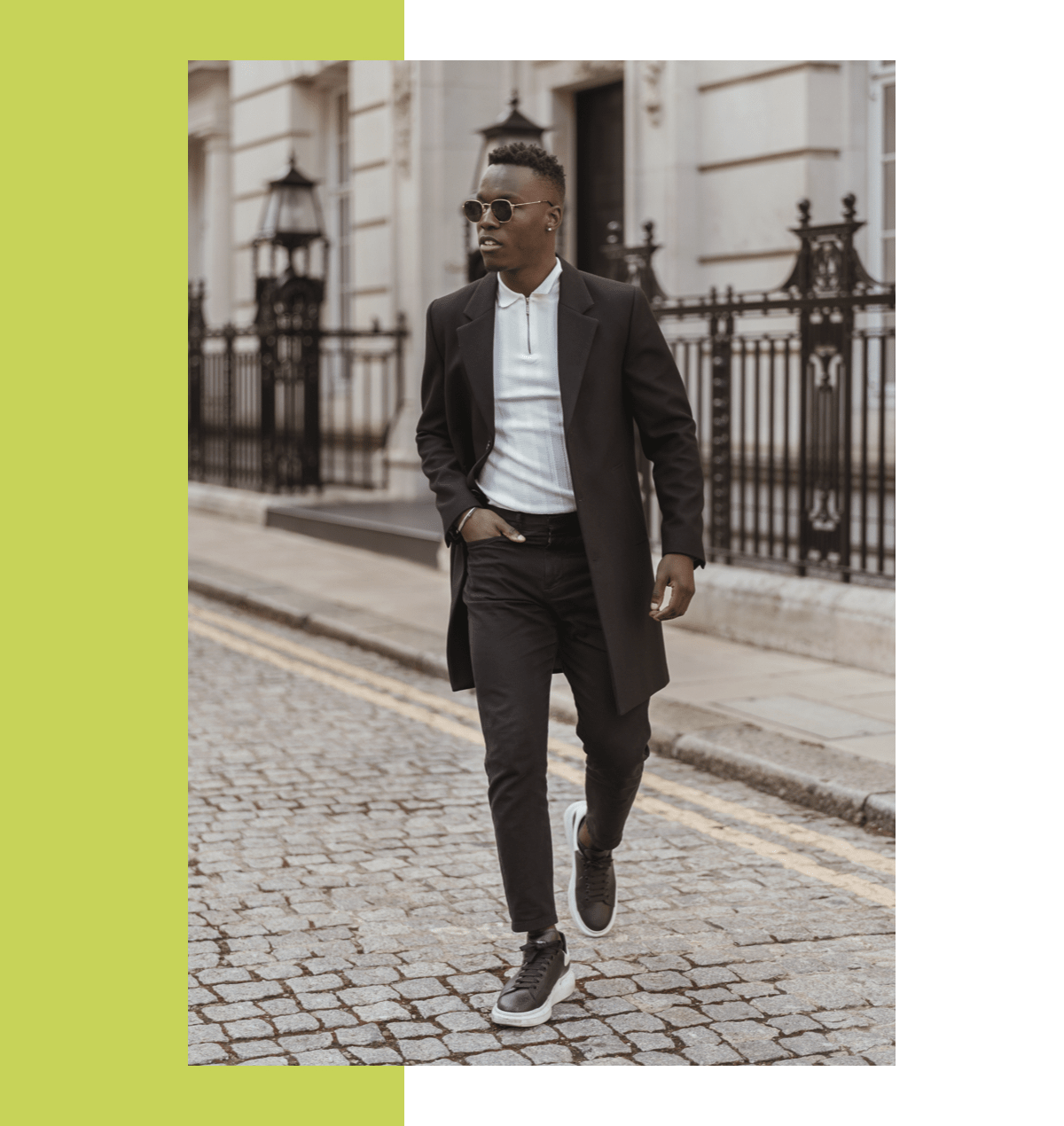 For Black History Month (and forever) we're celebrating and focusing on blackness at HQ and beyond. It's important to acknowledge and look back at the past this month but also to recognise that Black history is being made right now. With that in mind, over the next four weeks we'll be speaking with our black colleagues and the creatives we love, to celebrate and explore their black identity.
In our third instalment of the series, meet one of our favourite content creators and friend, Solomon Ian-Sangala, who speaks to us about the reality of growing up black, his biggest inspirations and the Black Lives Matter movement …
What does being Black mean to you?
Growing up black was hard to say the least, I mean you'd only understand if you'd been through it yourself. It's your parents telling you to stay away from trouble because a boy who looks just like you was stabbed last week but you live on a council estate so trouble is never far. It's hearing the non-black kids at school say that word, (and yes, you know the word I'm talking about) and wondering if they have the pass to do so because they're your friends. It's the looks you get when it was time to discuss slavery in Black History Month in Year 7. It's working twice as hard as everyone else just to get on a level playing ground. From young I was taught by my parents that being black is resilient - it's excellence in the face against struggle. Although coming with its challenges, I'm proud to be black and wouldn't change it for a thing.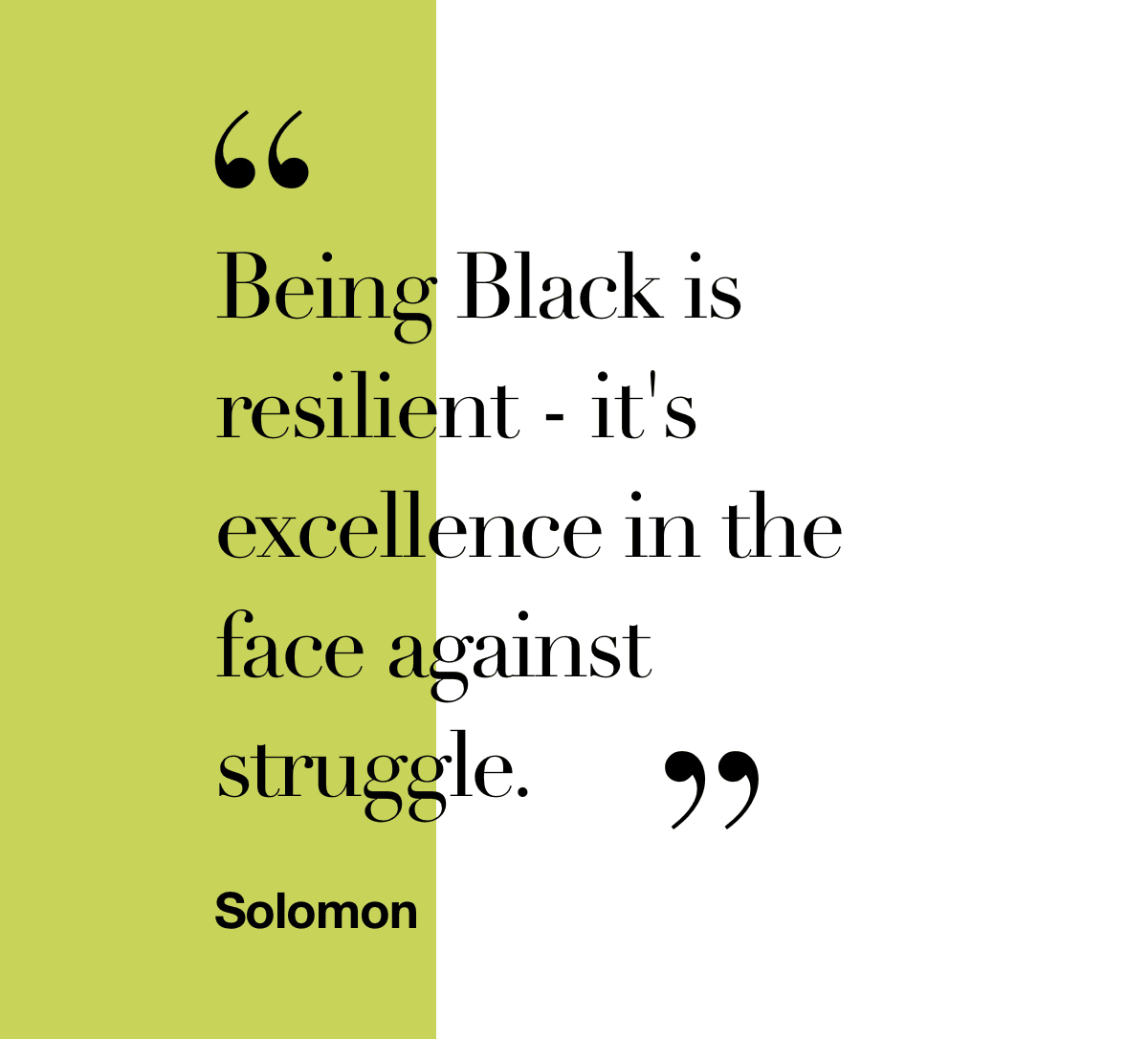 Who & what inspires you?

Inspiration comes from seeing other people who look just like me excel. The names Barack Obama, Ian Wright, Patrice Evra, Alesha Dixon and Dizzee Rascal are all exceptional black figures I looked up to growing up. But closer to home, my parents are my biggest inspiration. From first generation cleaners working multiple jobs, to holding multiple degrees, they set the tone in my life for excellence and this will always inspire me.
We think your style is amazing! Do you take inspiration from anyone in particular, or from films, music, art etc?
Ozwald Boateng is someone who rings a bell - to be the first black man on Savile Row after 250 years is remarkable. I can't begin to imagine how many obstacles he overcome. The way he uses colour in his pieces is beautiful. I also take inspiration more recently from Edward Enninful and Virgil Abloh.
What are you most proud of?
I'm most proud of "making it out", and not getting caught in the wrong crowd despite growing up in tough places across South London. I'm proud that the Black Lives Matter movement has gained massive traction this year and that the generation coming up after me are even more woke than I was. We're nowhere where we want to be but it's a step in the right direction and that's the beautiful thing about it.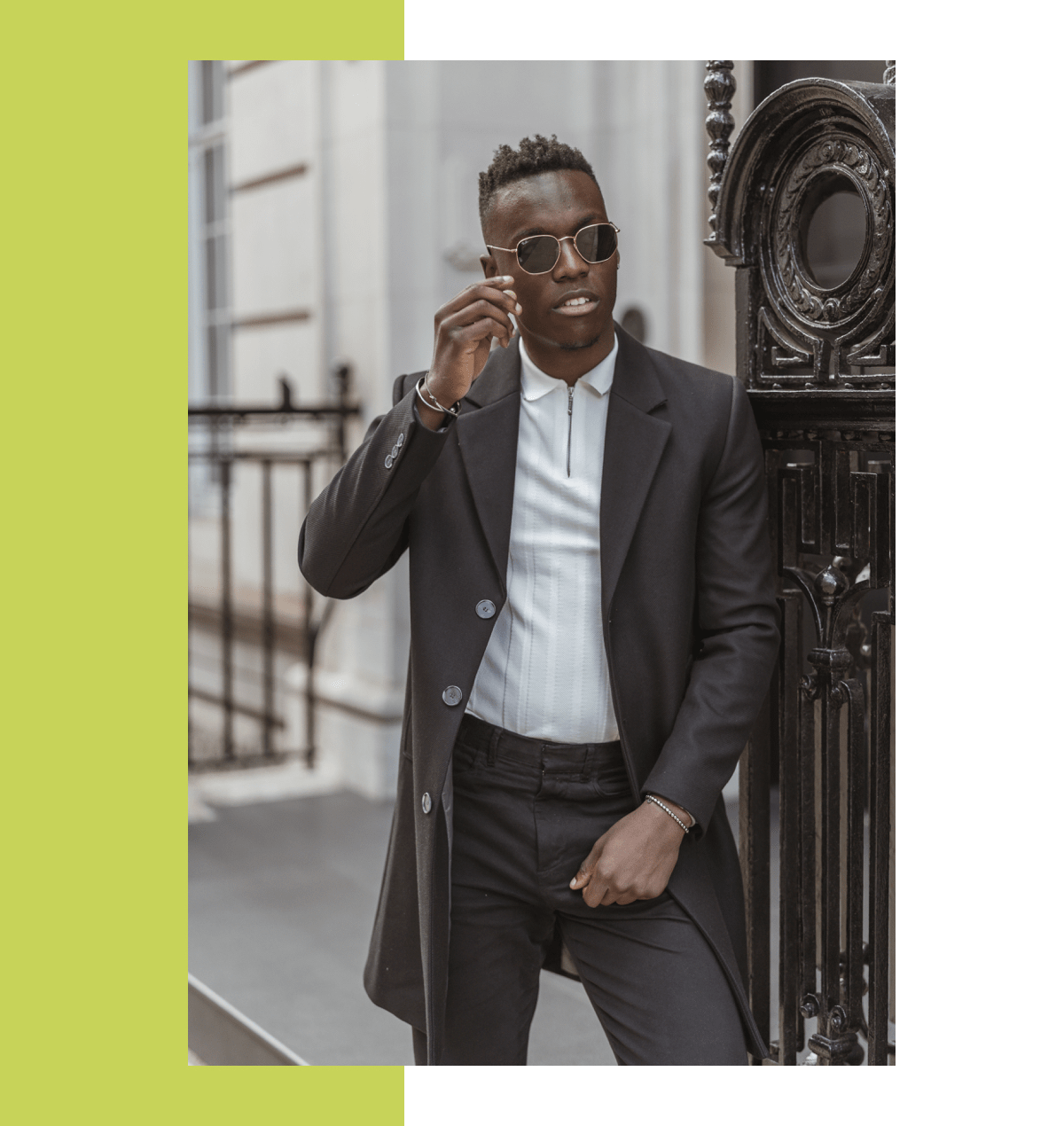 Why do you think celebrating Black History Month is important?
For many people, Black History Month is a way of looking back and celebrating the achievements and contributions of those from African and Caribbean descent.
It's shedding light on the hardships our ancestors went through and educating those who still to this day deny it. For me, it's all of that but also a celebration of those who are doing well in the community in the present, not just in history. It is a gentle reminder to continue being great.
How can we keep up the celebration and awareness beyond the 'official' four weeks?
I would love to see more efforts to try and educate people beyond the narratives of Martin Luther King, Malcom X and Rosa Parks. These stories are ones of struggle but to be black is far more than just that. Inclusivity is something that is still lacking in many places so this would be a start. I think massive social media platforms should take it into their hands to crack down on hate speech, hopefully this bridges the racial divide and allows for equality.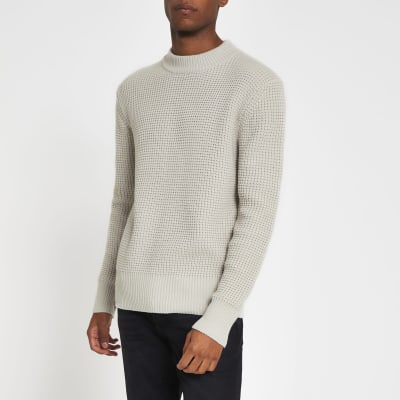 Stone knitted waffle slim fit jumper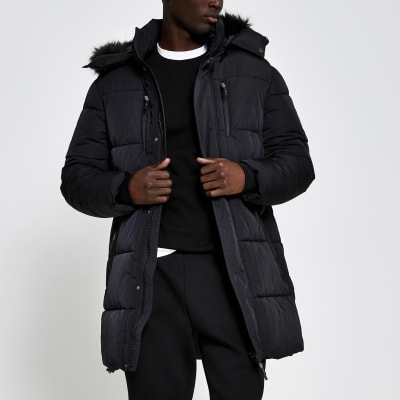 Black hooded puffer jacket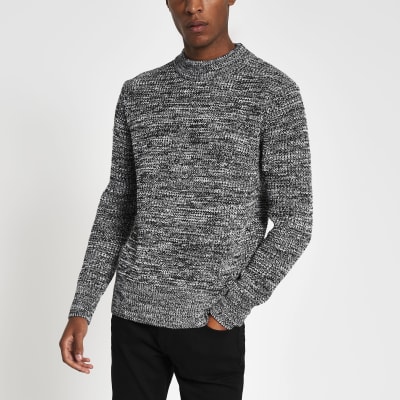 Black knitted waffle slim fit jumper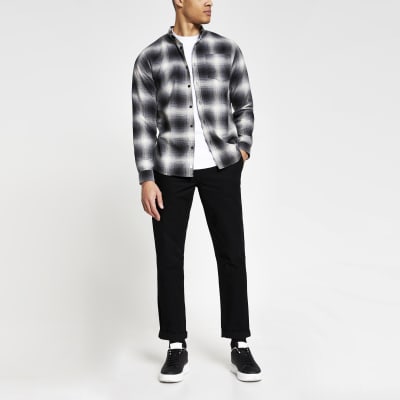 Black casual carpenter chinos