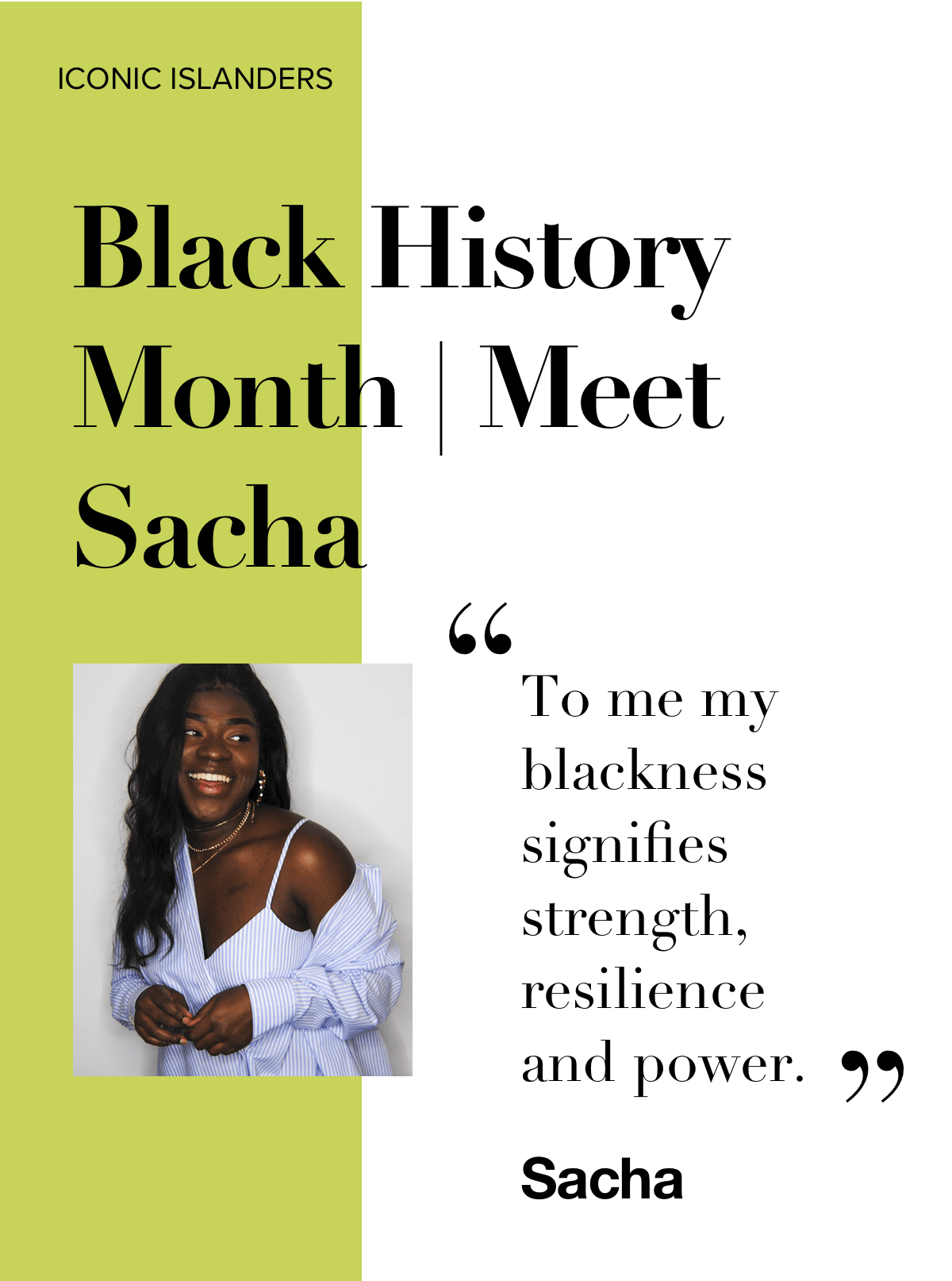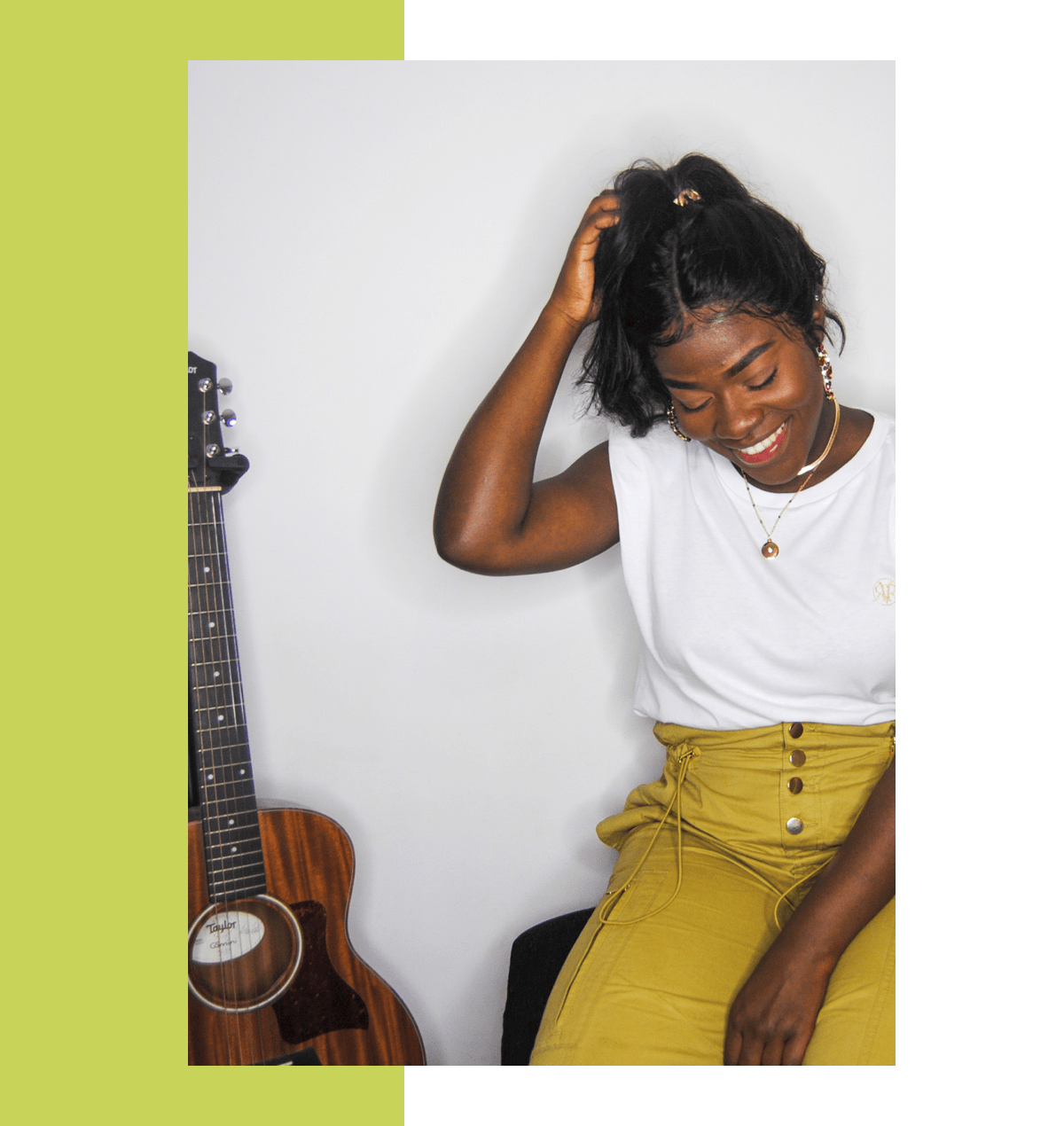 For Black History Month (and forever) we're celebrating and focusing on blackness at HQ and beyond. It's important to acknowledge and look back at the past this month but also to recognise that Black history is being made right now. With that in mind, over the next four weeks we'll be speaking with our black colleagues and the creatives we love, to celebrate and explore their black identity.
In our second instalment of the series, we meet our very own Iconic Islander, Comms Queen Sacha, who speaks to us about falling in love with her skin, the importance of inclusivity and what she's most proud of ...

Tell us a bit about yourself …
Where to begin? I've been with River Island for just over 4 years. I started as a receptionist and I'm now an Internal Communication Partner (by day and singer-songwriter by night). I like to think of myself as a "dot connector", using communication to fill in the gaps and keep our Islanders updated on our product, people and events.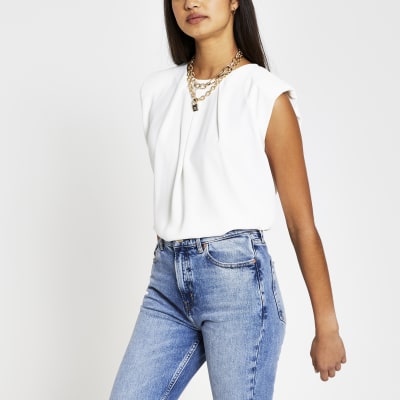 White sleeveless shoulder pad top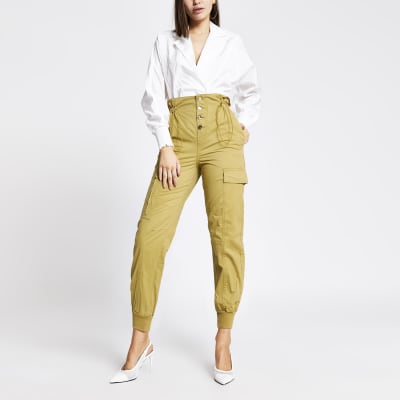 Beige drawstring waist cargo trousers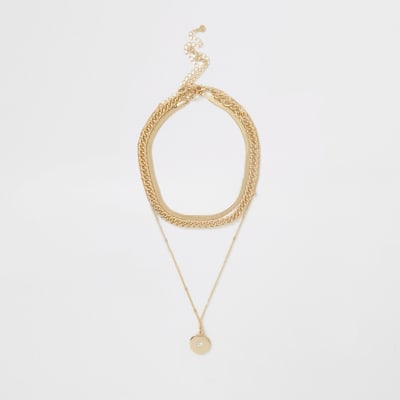 Gold Colour Curb Chain Layer Necklace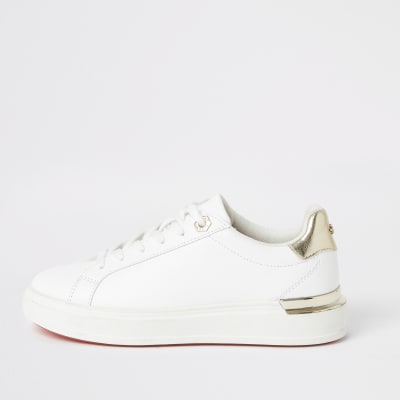 White lace-up chunky platform trainers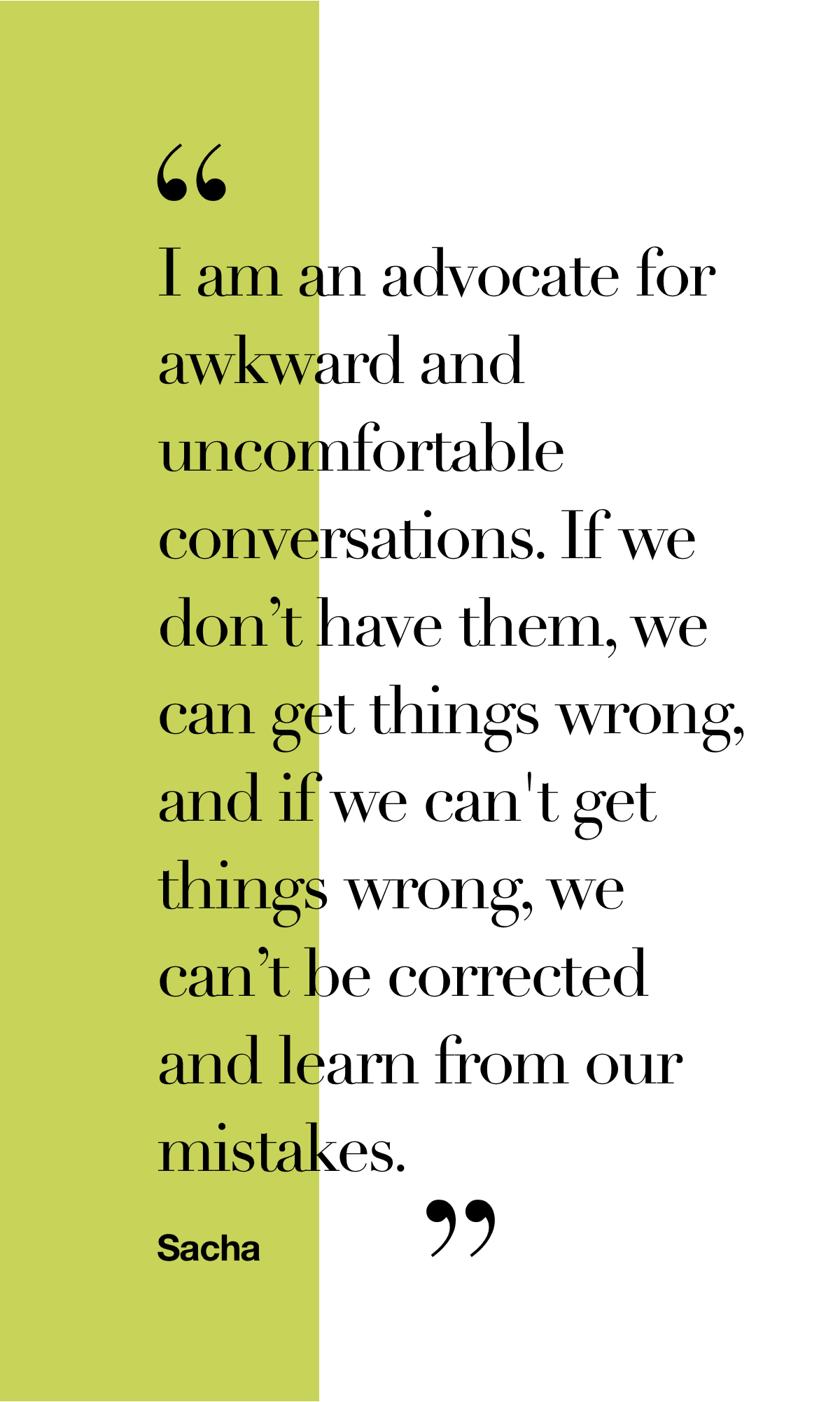 What does being Black mean to you?
Full disclosure - I used to hate the colour of my skin. I was bullied for it and was made to believe I was ugly because of it. In school I dealt with comments like, "Sacha would be prettier if she was lighter" and it was hard, so I laughed them off. So being Black means so much to me because I wasted too much time resenting something so beautiful. My mum was a huge part in helping me get through. I don't recall the exact moment I realised the ignorance of those comments and bullies, but I do remember looking in the mirror and realising the stereotypes attached to my skin don't define me. The comments were not a depiction of me but were a depiction of their own insecurities. My skin was (and is) something to be celebrated and accepted, not changed or covered up to feed ignorance and hate. To me my blackness signifies strength, resilience and power rooted in a rich inspirational culture that I'm honoured to be a part of.
Who & what inspires you?
The who – my parents. My Mum is the most loving, giving and compassionate woman I know. She's definitely the source of my strength and continues to set a great moral example for me. My Dad is the most hardworking, resilient and kind-hearted man I know. He inspires me every day to work hard and stay cool while doing it. (Don't tell him I said that...) The what – music. No matter what mood I'm in, I can always find inspiration and comfort in music, I can honestly say it saved my life.
I'm also inspired by many things throughout history that Black people have achieved, but what inspires me most is that Black people are still making history and changing the game today. I remember discovering Maya Angelou in my English class in secondary school and feeling like her poems and quotes were a version of me in words. I was fascinated by this strong woman who suffered a great deal of trauma at a young age but survived and inspired many. A passionate woman who was mute for 5 years, but her words changed the lives of millions. Her story gives me goosebumps to this day. A quote of hers in particular that gave me a sense of purpose and pulled me through some challenging times, "My mission in life is not merely to survive, but to thrive; and to do so with some passion, some compassion, some humour, and some style." Her activism, strength, passion and creativity, is not to be forgotten and should not only be celebrated in Black History, but in history full stop!
What are you most proud of?
My journey. It hasn't been an easy one and I can guarantee there are more storms ahead (I promise you I'm not trying to sound cliché), but I can honestly look back and say I'm proud of who I've become, because of who I used to be. I'm proud to say I've inspired people along the way and I'm proud to say I'm still standing.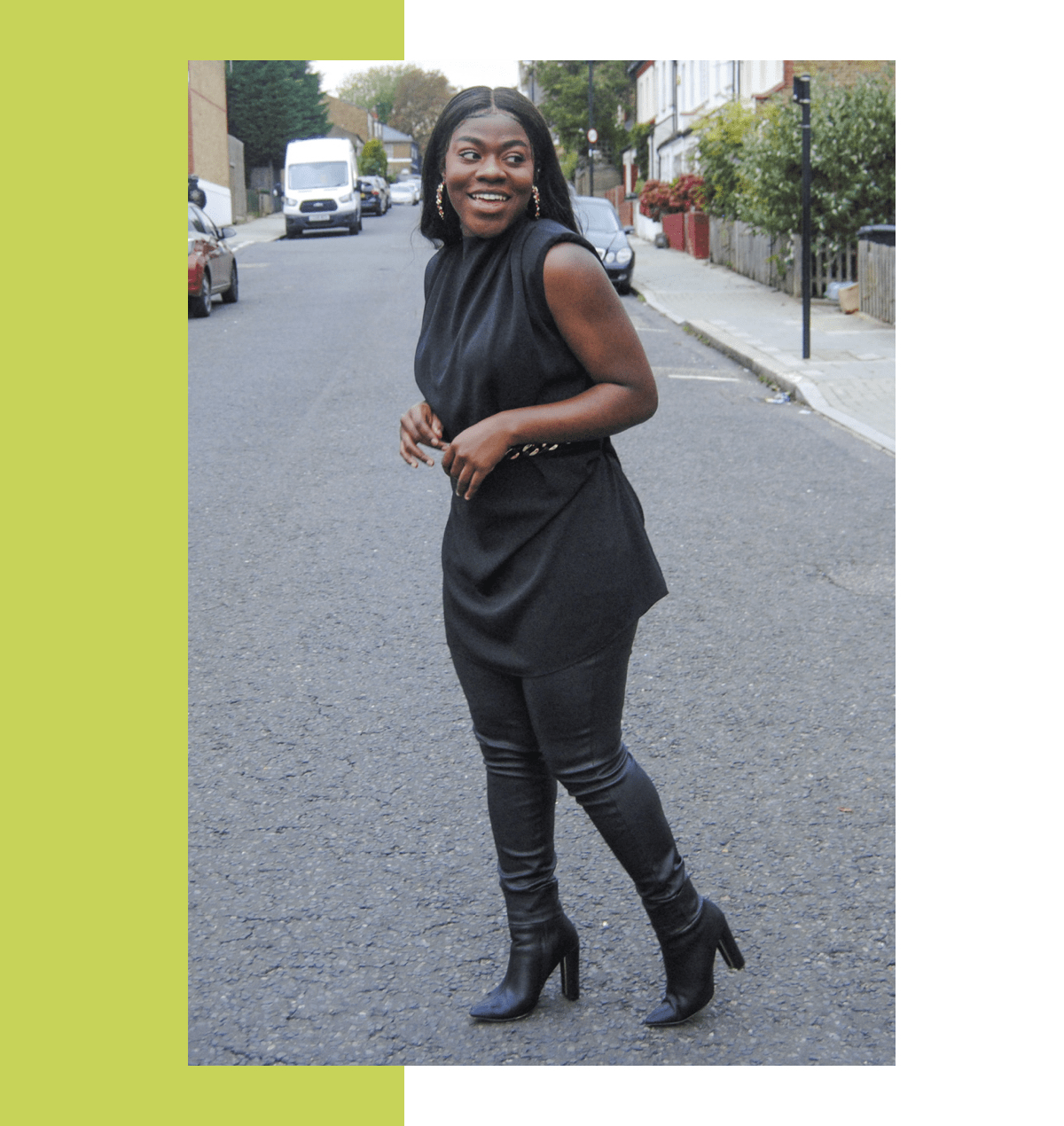 Why did you choose to work in the Fashion Industry?

My journey into fashion was slightly accidental. I didn't plan on working in fashion, but my love for style (and shopping), coupled with my goal of working within a creative industry led me here – and I'm glad. I love celebrating all forms of expression, styles, cultures and identities – fashion allows me to do that and I wouldn't change a thing!
What do you love about RI?

I love the fact that RI has a genuine desire to do the right thing and get things right. Sometimes even daring to get things wrong, to get them right. Not because the world says it's cool, or because everyone else is talking about it, but because they care. I'm proud to be a part of a brand that cares about people – whether that's customers or employees. They care. We care.

You work in internal comms, what is the most important message you want to communicate?

Inclusivity. With every message I write, design and share, I want to make sure every Islander reading it feel like they matter. It doesn't matter what the actual message says, all that matters is who is reading it and whether or not they feel 'included' while reading it. Not an easy task, but I won't stop trying!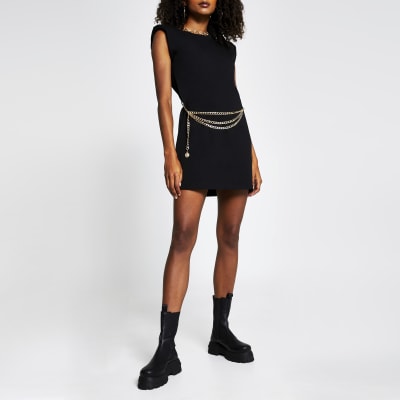 Black sleeveless shoulder pad t-shirt dress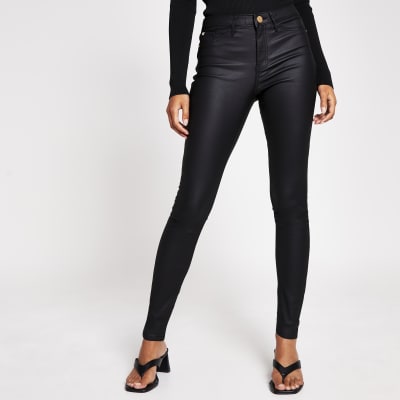 Black molly mid rise coated jean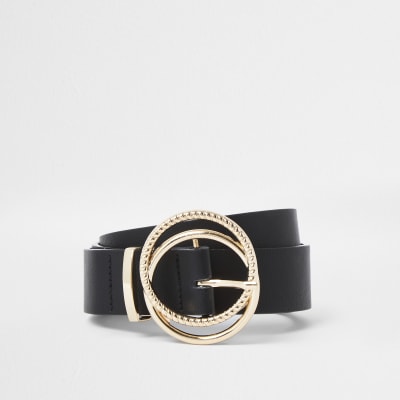 Black gold buckle belt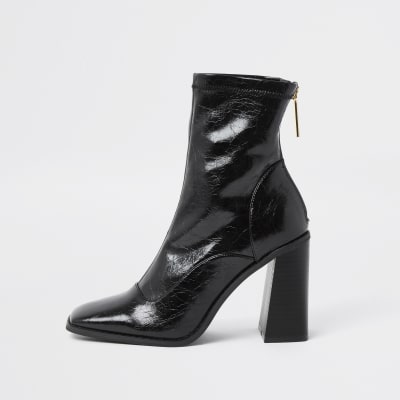 Black sock heel boots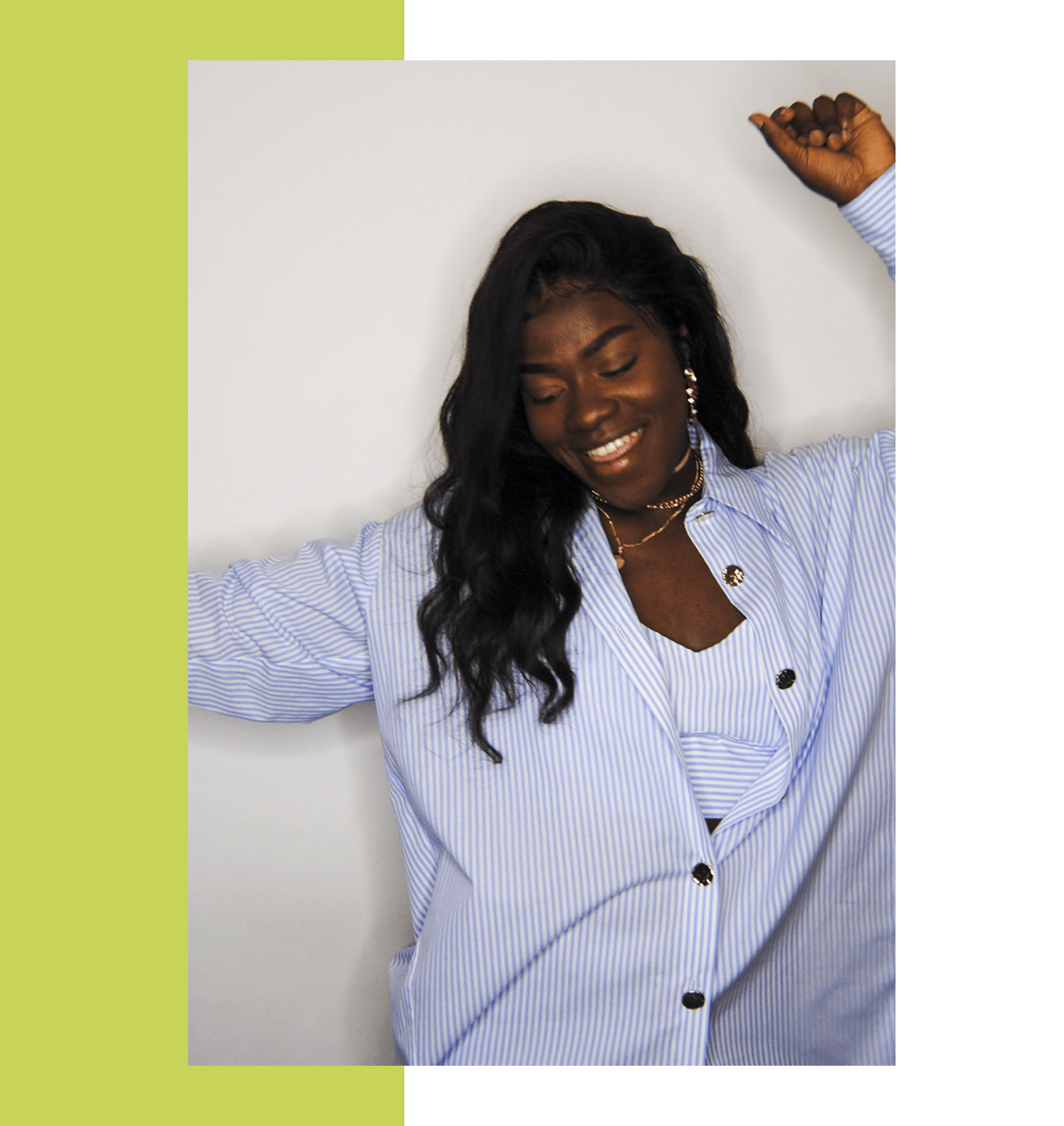 You volunteered to be on our internal inclusion committee, why was it important for you to get involved? And, what do you hope will be achieved at HQ?
My biggest hope is that everyone feels represented, especially when it comes to the big decisions that are being made. I always say if someone is making a decision for me and people like me, there must be someone that looks like me in the room and involved in making that decision. I am an advocate for awkward and uncomfortable conversations. If we don't have them, we can get things wrong, and if we can't get things wrong, we can't be corrected and learn from our mistakes. That's why this committee is so important, and we've got a huge job to do. #NoPressure
Why do you think celebrating Black History Month is important?
I think the importance of Black History Month is missed. Black History is often forgotten (or hidden), even though black people have contributed to history in a huge way. This is a month for us all to spotlight some of these key moments in history, celebrate them, and use them as the foundation for our continued learning for the other 11 months. I'm not just black in October, and neither is my history.
How can we keep up the celebration and awareness beyond the 'official' four weeks?
Honestly, we have to want to. Education and awareness play a huge part in it. Our history can't just be locked down to 'The Slave Trade' and 'The Civil Rights Movement'. There is so much more to be uncovered and stories to be shared, but we can't share what we don't know. If we make an effort to dig a little deeper, have some conversations and be open to learning more, we'll discover that 31 days really isn't enough time...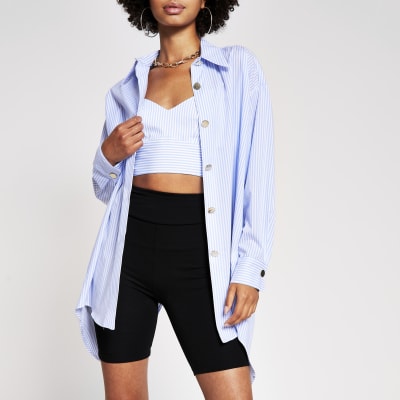 Blue Stripe oversized Long Shirt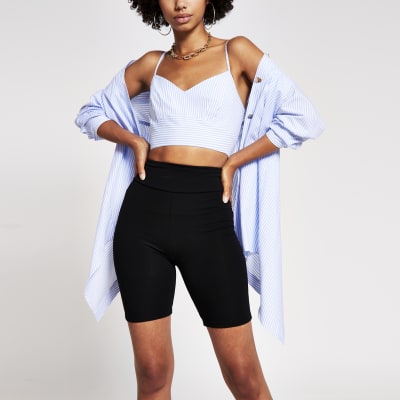 Blue stripe bralet crop top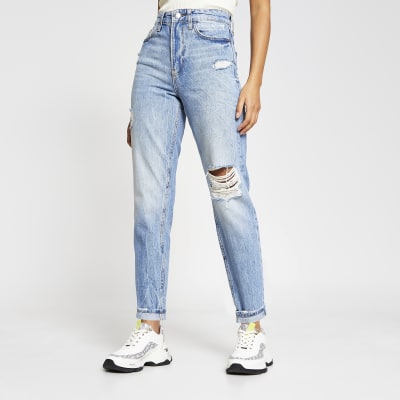 Blue ripped high waisted mom jeans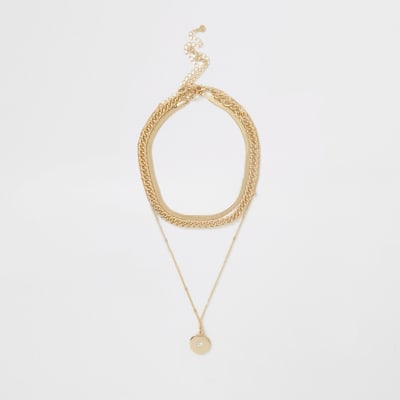 Gold Colour Curb Chain Layer Necklace