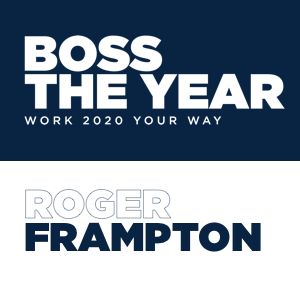 If you follow Roger Frampton on Instagram you'll have already been floored by his flexibility. The former model and creator of The Frampton Method, a blend of gymnastics, yoga and calisthenics, has been in positions we didn't know possible. However, the position we wanted to talk to Roger about, and perhaps his most challenging yet, is his brand new role in Stockbroking. With a book, Ted Talk and 64k followers to his name he was already making serious moves in movement, now in under 12 months, the 35 year old has skillfully sidestepped from fitness to finance. In fact he's doing both! Roger, tell us your secrets…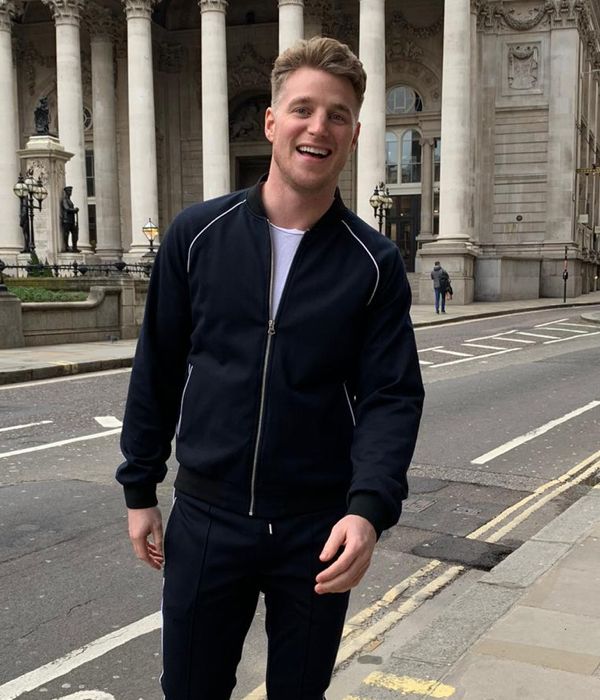 How did you begin 2020?
I wanted to start the New Year right, so it was one of the first times I didn't go out partying and just sat at home watching Craig David. I didn't want to wake up with a hangover basically because I've got my last stock broking exam in 6 weeks, so I woke up at 7am and started practising for that.
Tell us about yourself ….
I left school early without any qualifications, my dad was a carpenter at the time, so I sat an NVQ in carpentry and got really into it. I was scouted to be a model when I was 19 and ended up going to New York, Milan, Paris and doing all the catwalks. There was obviously a lot of time spent sat waiting for castings, so during that time, I decided to do a personal training diploma and studied functional movement. I wrote a book called The Flexible Body and did a Ted talk about going from being a model to moving better. I started posting workouts on my Instagram and ended up having a full-time career doing it.

We spotted on your IG that you've just accepted a new role as a stockbroker…
Yeah, I've still got one more exam so I'm not officially a stock broker yet. I've got one more exam between now and mid Feb and then after that I'll make a decision on what I'm going to do. I'm still doing workshops every weekend and doing online courses and training. Right now, I am questioning which path I'm going to go down and whether I can do both.
Why are you making the change from fitness to finance?

Well, I had been reading about it for a while. I hardly watch any tv so in my spare time I'm always reading about something new. There was definitely more of a build-up than it appeared on my Instagram. Whenever I wasn't doing fitness, I was learning about being sensible with money, how to save money and how to invest money. It sounds cliché, but how to become rich. Not how the rich become rich but what they do with their money instead of just putting it in a bank account. I started finding out how people invest money and what markets they invest in. A book I read said to contact someone in the financial industry and ask them questions, so I went through my contacts and got in touch with a friend. I asked if I could sit in his office for a week to see how everything operated on the trading floor. I just wanted to throw myself into an environment which was so far away from what I was used to.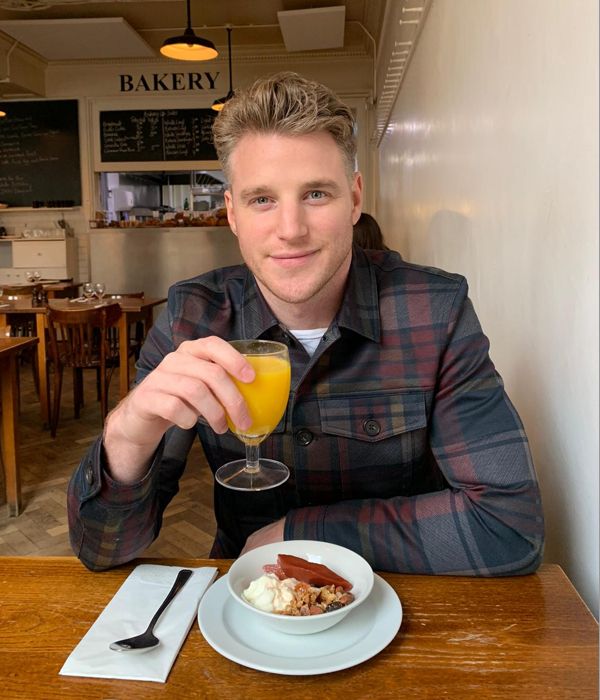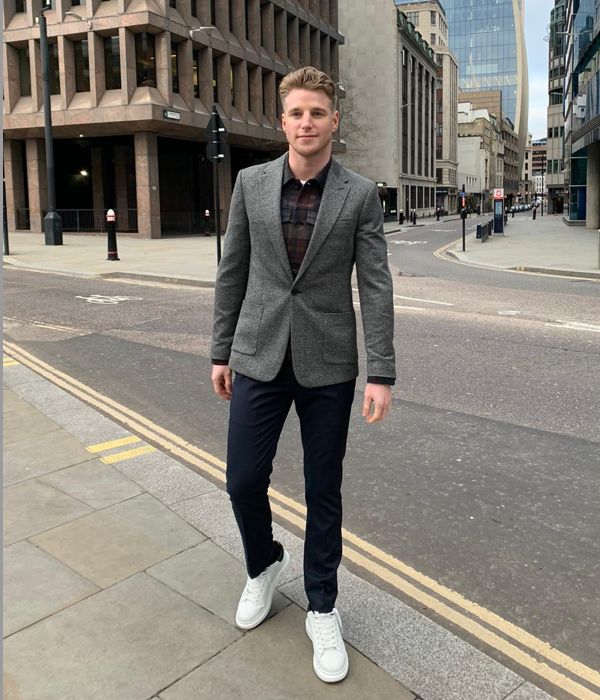 Do you feel at all scared by the change?
Yeah 100% because when I'm stockbroking I can't be fully invested in coaching and gymnastics, but when I'm doing that at the weekends I can't be revising. There's always a toss up so I've got a list on my phone of what I should be prioritising. I ask myself what my priority is this week, or this day and if I'm ever stuck between one or the other, I focus more on the long term thing. What I've noticed being in the stockbroking industry is that most people have other investments so I've been surrounded by people working on other things as well. Some people work in property and run that on the outside, so fitness and movement have become my side business.
How will you combat desk damage in your new office job?
I'm in the perfect scenario to test myself because I'm now living the life of someone who is sat at a desk. Although I've done a couple of videos about stretching at your desk because people wanted that, I've always said when you're at work do your work, but make sure to look after your body outside of that. Get some training sessions in during the week, book them in, in your own time. Personally, I don't mix the two. When I'm at work I'll sit down all day and when I get home in the evening, I'll spend an hour stretching. I'm not at work trying to stretch and I'm not thinking about work when I'm stretching at home. I'm just completely focused on what I'm doing at the time.

Is it important to be flexible (with your career plans)?
I think it's important, that's opened my mind to a different career. I've always picked up books on the opposite to my beliefs which is quite interesting. I think it's quite cool. When you're into health and fitness for example you don't really think about money because getting rich seems so far away from yoga. It can seem like the opposite and like those people are on different paths, which is why I think it is important to learn about it because you can be interested in both. You can be into yoga and investing in yourself but also investing in money. It is definitely something I'm practising.
What motivates you?
Completing my exam! When I first did my Financial Regulations entrance exam, I was sure I was going to fail because I'd never done anything like that, even though I practised for it. The feeling I got when I passed it was bigger than anything I'd felt in years. When I left my first exam I literally had a tear in my eye because I've always ended up doing jobs that were more physical and I convinced myself I wasn't that intelligent. Now that I'm in an industry where you need to be brain intelligent, it kind of threw me that I managed to pass it. It was the biggest shock to me which made it feel like a big success.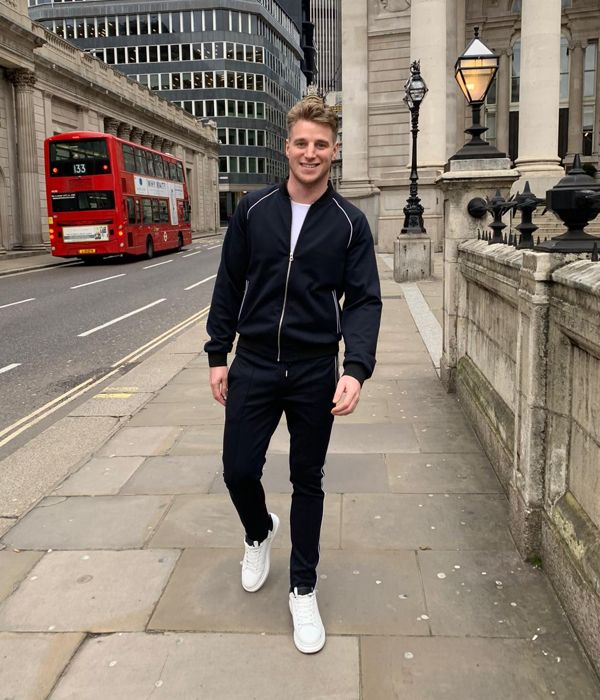 Your dad got his Masters in Building Conservation at 67, is he a role model?
Yeah definitely. It makes me feel like I'm changing careers relatively young. He's always been a worker. He's always done the work but less the study side, so it was awesome to see him going for that especially at his age, but he doesn't seem that age at all
Would you consider changing your path again later in life?
Yeah, I'm open to it. Even now there are days when I'm sat here thinking 'what have I done' but I've always got the option to walk out. For me right now, I have to follow this through, I have to complete it. When I'm walking to a yoga class, I can feel pretty confident with what I can do with my body, but this has just challenged me in such a different way which has thrown me outside my comfort zone. I'm a junior in this world so I'm making cups of tea and being told what to do. It's so weird because tomorrow I'll be teaching a class and running it but when I'm at the office I'm the new kid on the block.

Is there anything you wish you'd been told at the start of your career journey?
No, not really because I wouldn't be where I am now. I remember my uncle telling me 'stuff leads to stuff' which basically means: just do something and then the next thing will come. If ever I'm in a state where I'm like 'I'm doing nothing with my life' I'll pick up a book and then within 10 minutes I'll have read something that is interesting which will lead to something else. Just do something.
Do you have any advice for someone who wants to try something new?
I'd say try and sit with someone for a week to understand what they do, that's what really helped me. Anyone can send out a cv, but likeliness is, it just ends up on a pile and doesn't really differentiate you. People are more open than you think to someone who wants to offer help and get experience. I'd say to look through your contacts or call someone in the industry you want to be in, offer to take them for coffee and ask them some questions. Even if you don't know them well, just ask them what their career is like and just be open to what they do.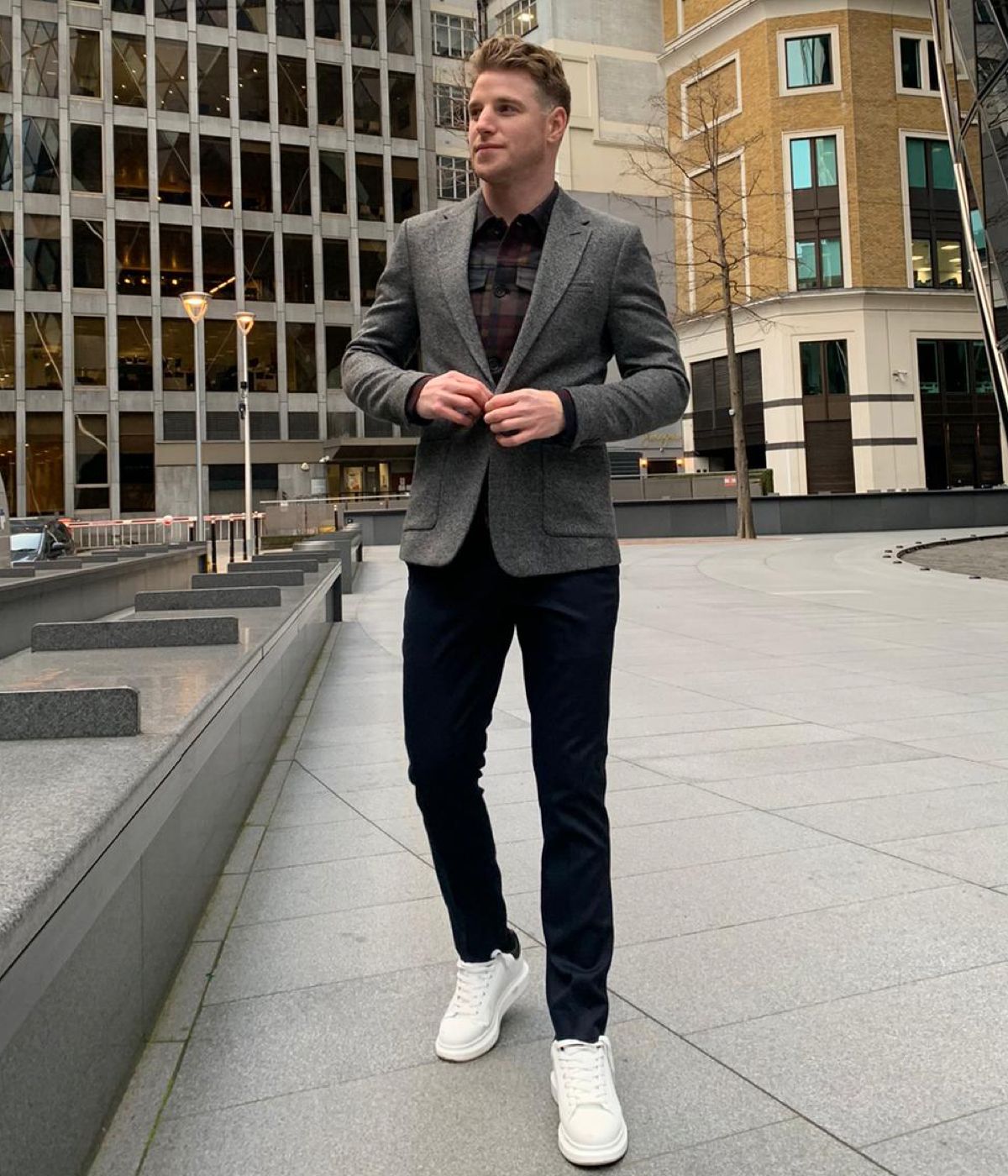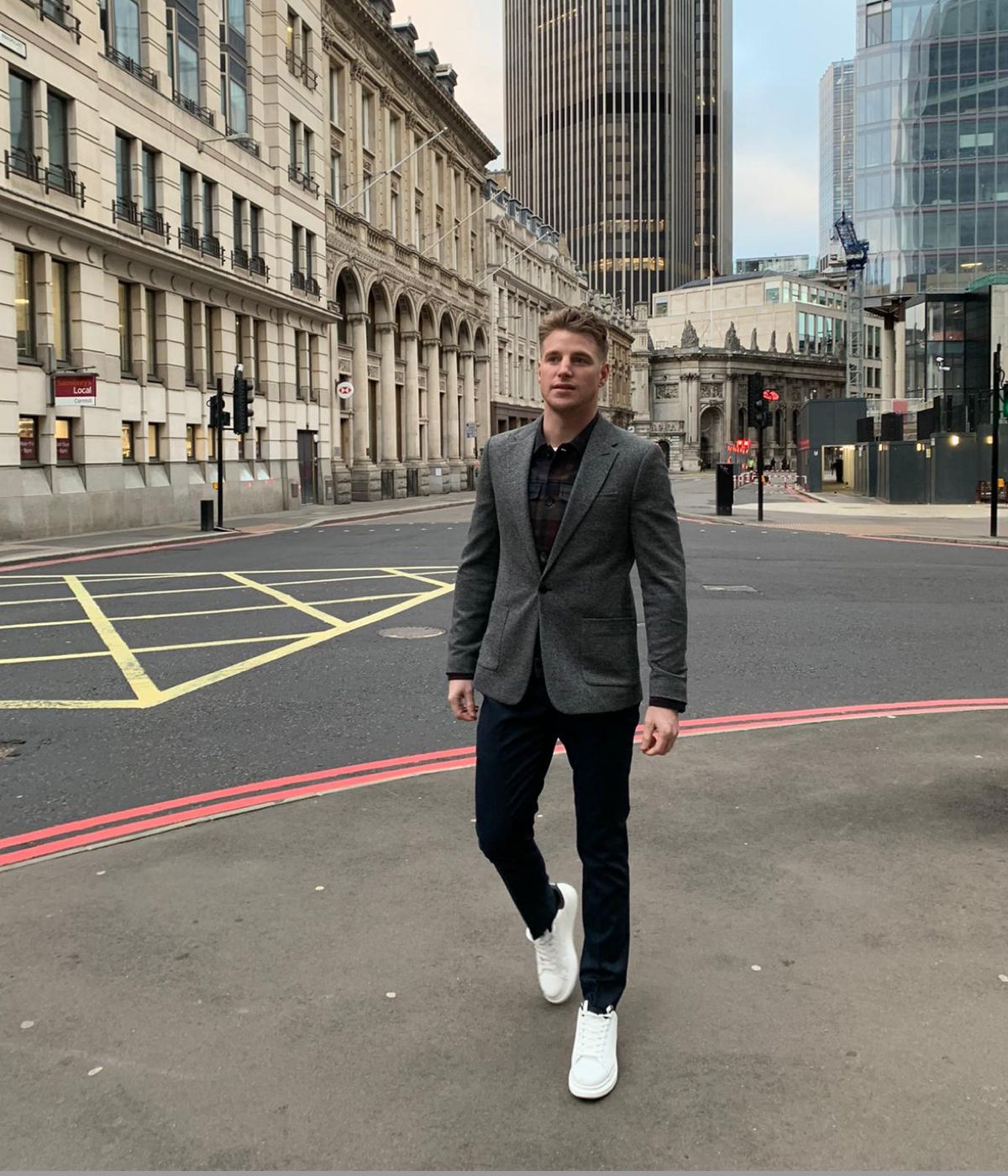 How will you 'boss 2020'?
I'm going to pass my exam! Once I've passed that I want to put a little more time into my Instagram but this time in moderation. When I first started this new job I was so happy to not be on Instagram. It sounds crazy but I was doing 10-15 stories a day and I was doing 2 -3 workouts a week and going out and taking pictures. It just took over my life and everything I did I filmed or took pictures of. I'd like to get back into it but not let it consume me. Once I pass this exam, I'd like to get everything back to moderation. There's potential to write another book from the other side as a stockbroker which could be cool but the first step is just to pass this exam.