When it comes to looking for style inspo for your little ones, look no further than the kids of the celebs that inspire you! Style runs in the family you know. Get to know these mini stars and what makes them amazing…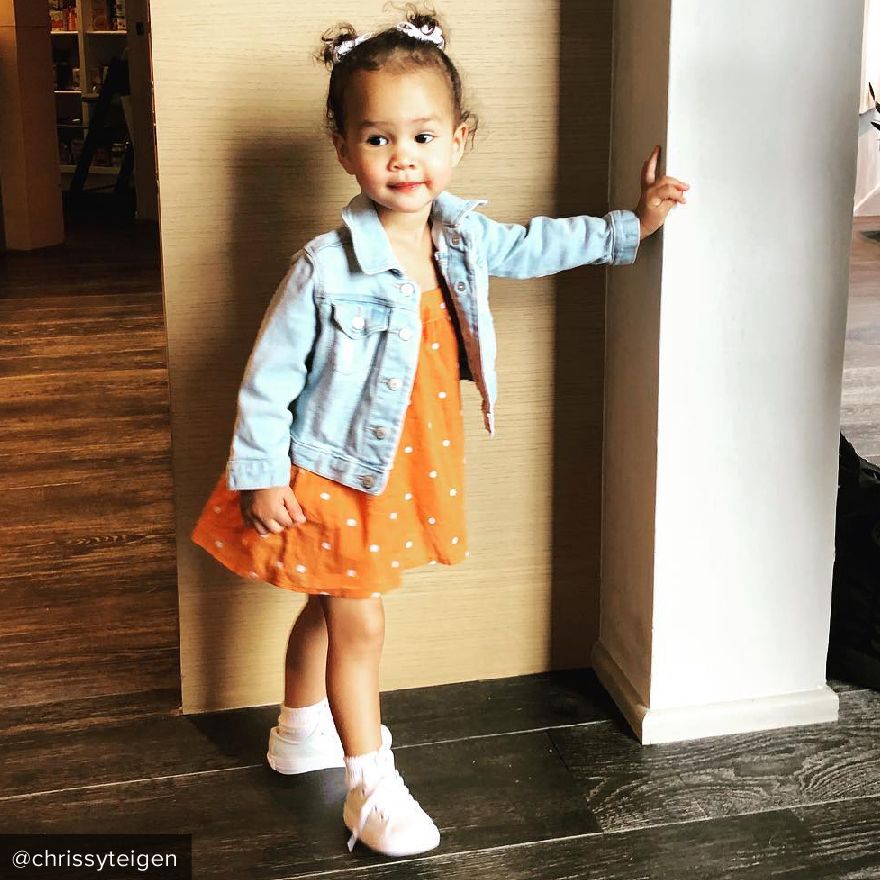 Luna Stephens
When your dad's stage name is John LEGEND there's a lot to live up to, but Luna does the name proud in this get up. Get your little one in a printed orange dress and throw on a denim jacket and some white kicks! Not only is her style Oscar-worthy, she's following in her father's footsteps and is quite the little musician, getting to grips with the drums and harp. She also has a pet bearded dragon that she drives around in her Minnie Mouse car. Jealous? Us? Absolutely.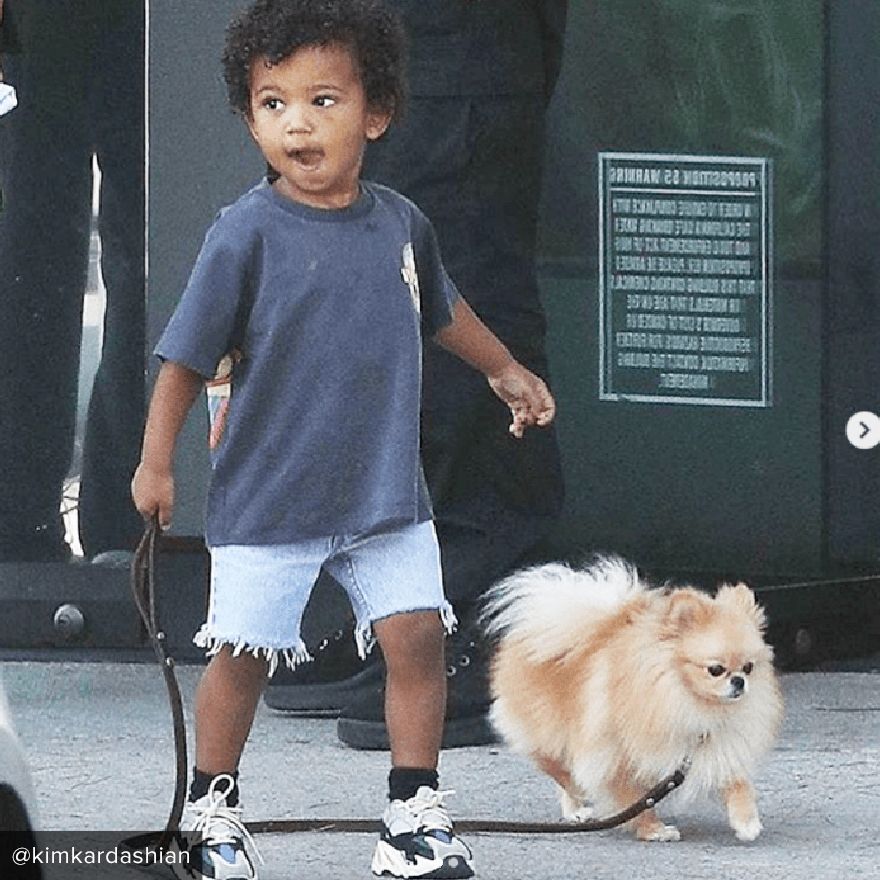 Saint West
Kanye's kid is cooler than you? Who'd have thunk? Get your little dude looking just as stylish in a laidback, streetwear look. Go for a sporty grey tee, washed out denim shorts and edgy trainers. According to his mum, Saint is her twin (lucky boy) and looked like the baby emoji when he was born. But those good looks aren't enough to keep him posing for a family photo! The mischievous chap always tries to run away from any snaps the famous fam are taking.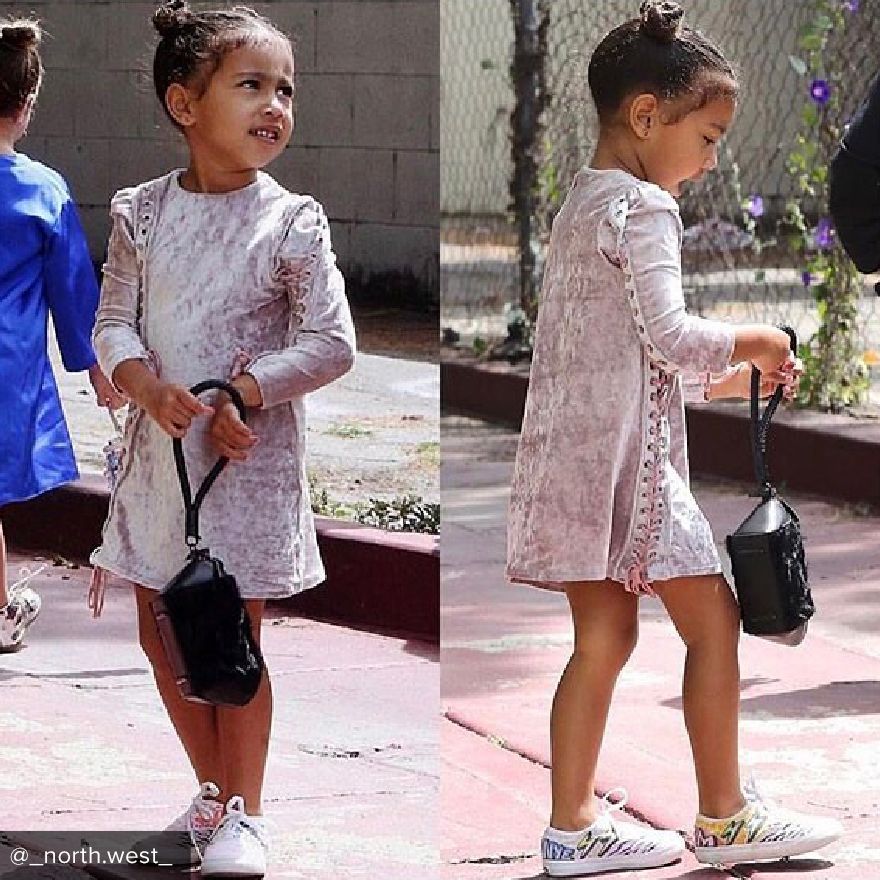 North West
Yes, another West but you can't deny that they (or their parent's stylists) know how to dress! Choose a cute swing dress for your mini me and dress it down with a denim jacket and white sneakers. As the first born child of the most watched couple in the world, North is bound to be a bit of a diva but she serves looks as well as sass. Her bestie is her mum and her cousin, P, she has a Pomeranian called Sushi and her favourite pizza topping is cheese (same, sister). When her mum gives her a time-out she likes to make her own spa to 'chill out'. Our kinda gal.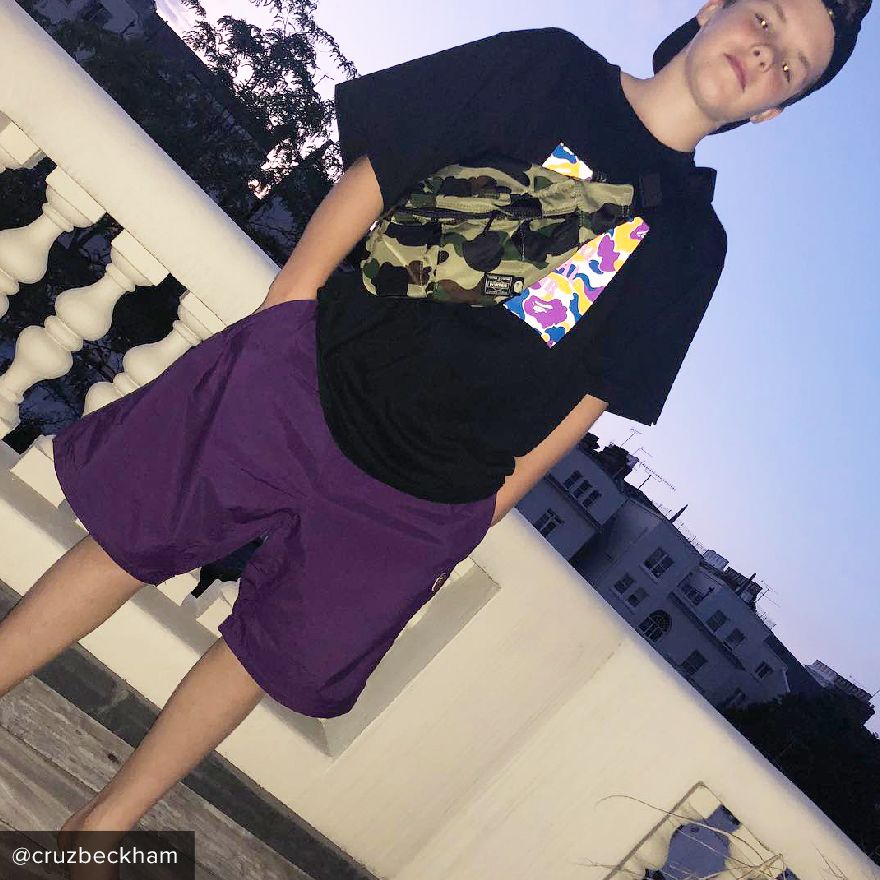 Cruz Beckham
Dress him like Beckham! It's all about him looking casual-cool, so go for a black tee with a statement print on it, some colour-pop shorts and a camo cross body bag. Step aside Justin Bieber, because Cruz is coming for your crown. Not only does he have some serious style, he's an amazing singer and is set to be the next prince of pop! When he's not making pizza with his dad or FaceTiming his brothers, he's practising guitar and piano… oh, and he casually models for Burberry. What a guy!