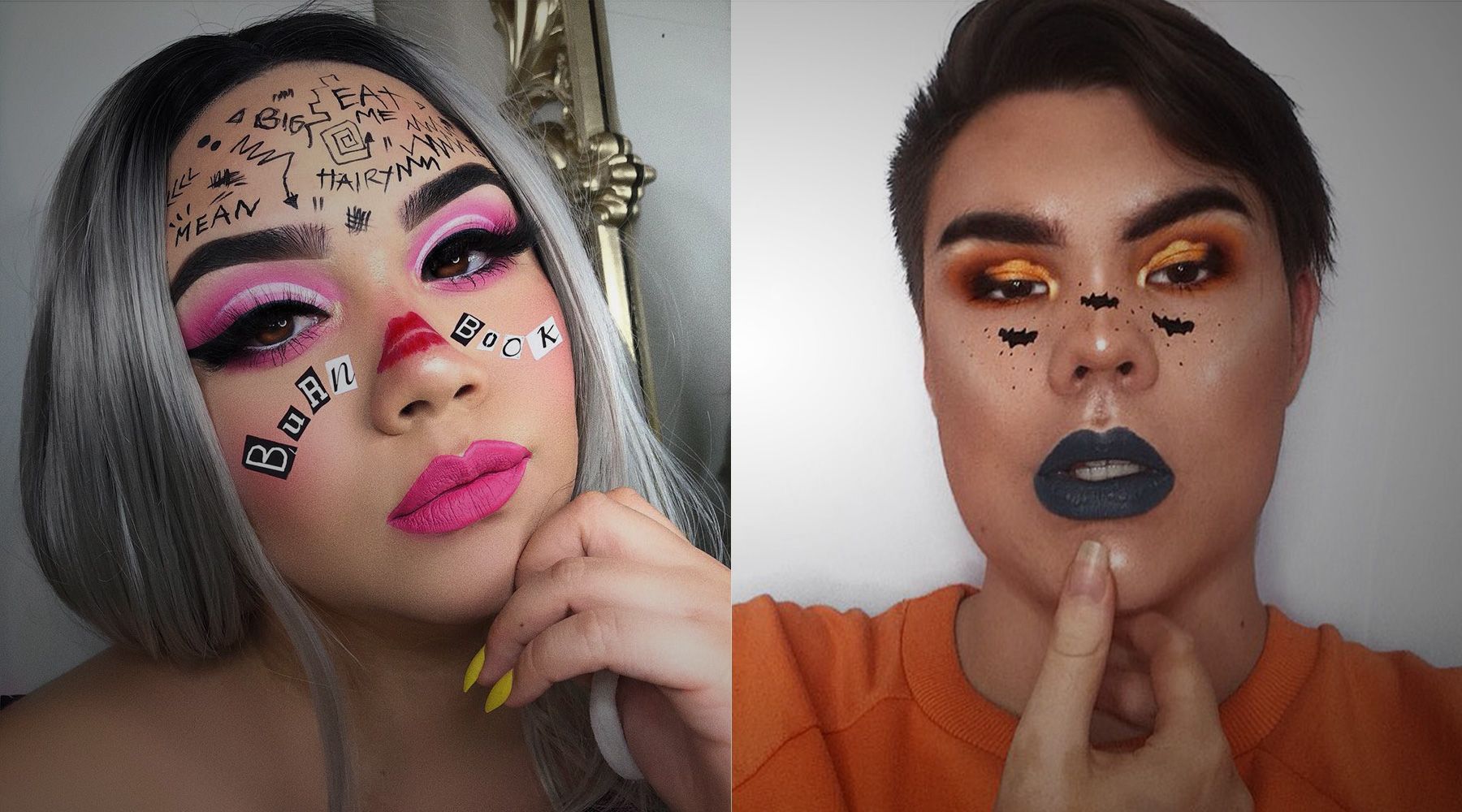 Halloween is creeping up on us and what better way to get us in the spirit of All Hallows than some seriously spooky (and simple!) make-up looks. So if you haven't already nailed your theme for the 31st, we've found some of our favourite inspirational looks you can try at home…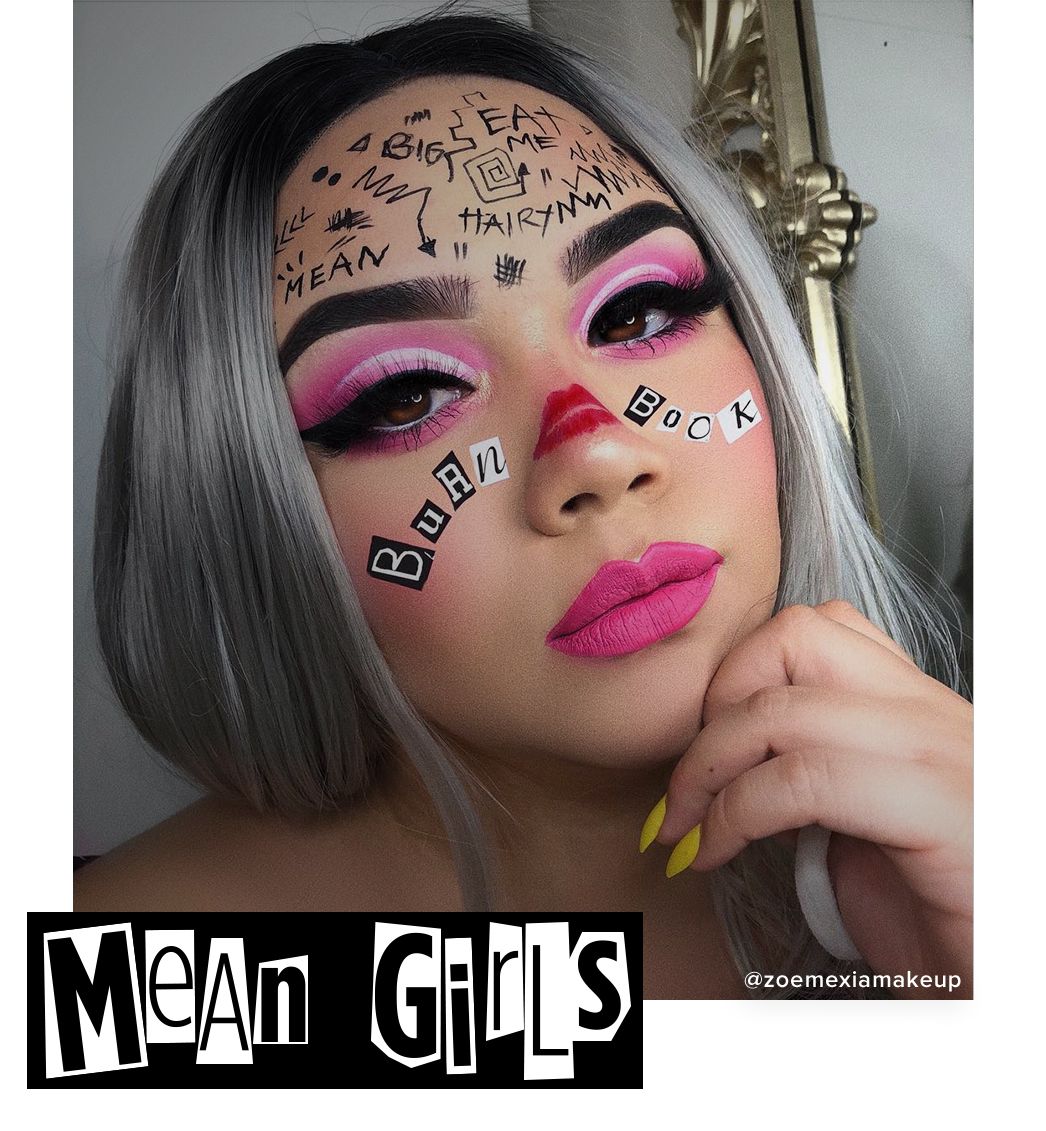 Halloween falls on a Wednesday this year and if that isn't a good enough reason to do a Mean Girls inspired look than what is? Get creative with your brow pen to write out the burns and finish with a pink smoky eye and lip (obvs).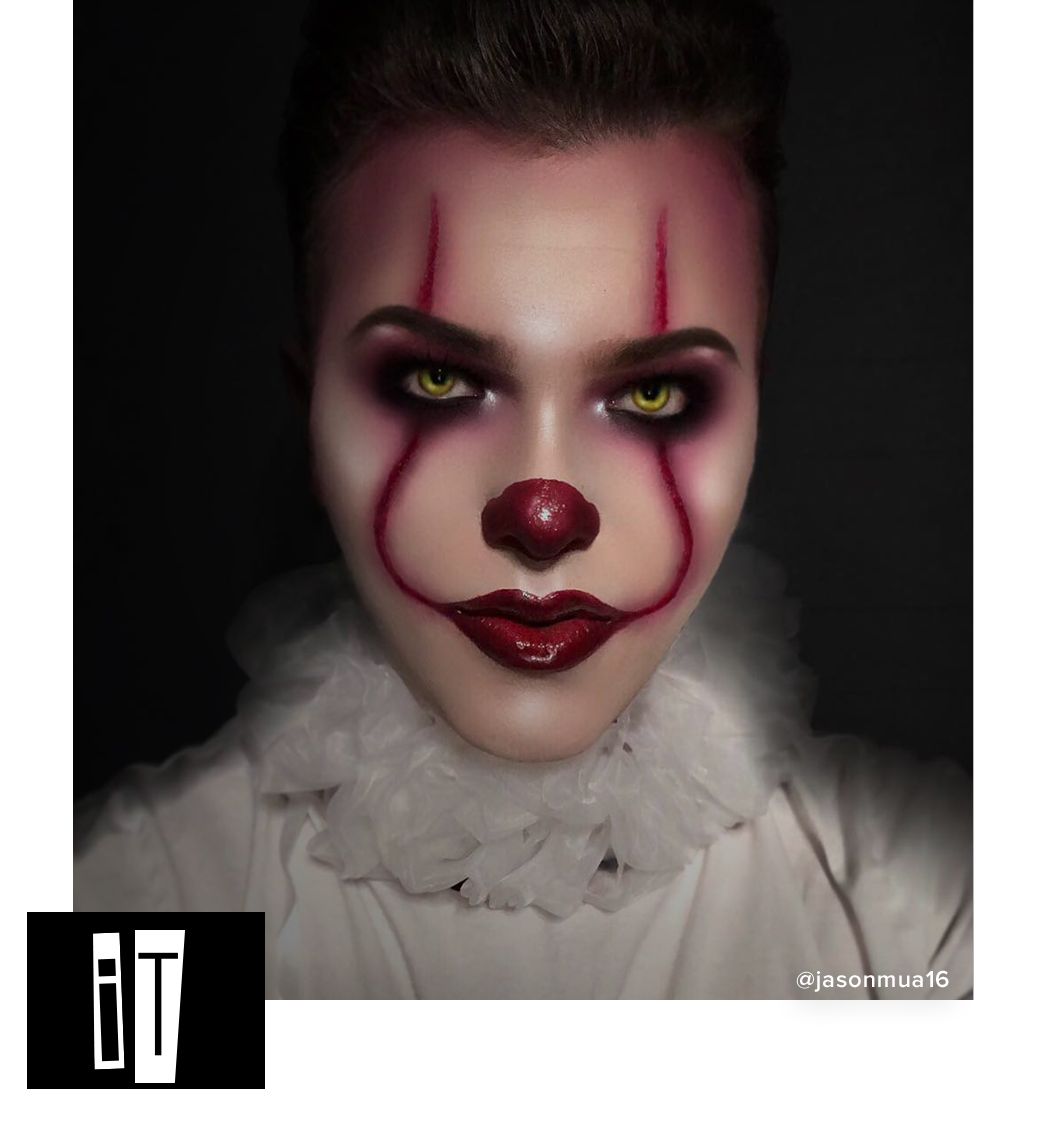 Last year's film remake has got us back on the clown hype. Sorry not sorry. Get your Pennywise on with this not-too-scary clown look. Use a red matte lipstick and liner for the nose and lips and a killer smoky eye to make it extra.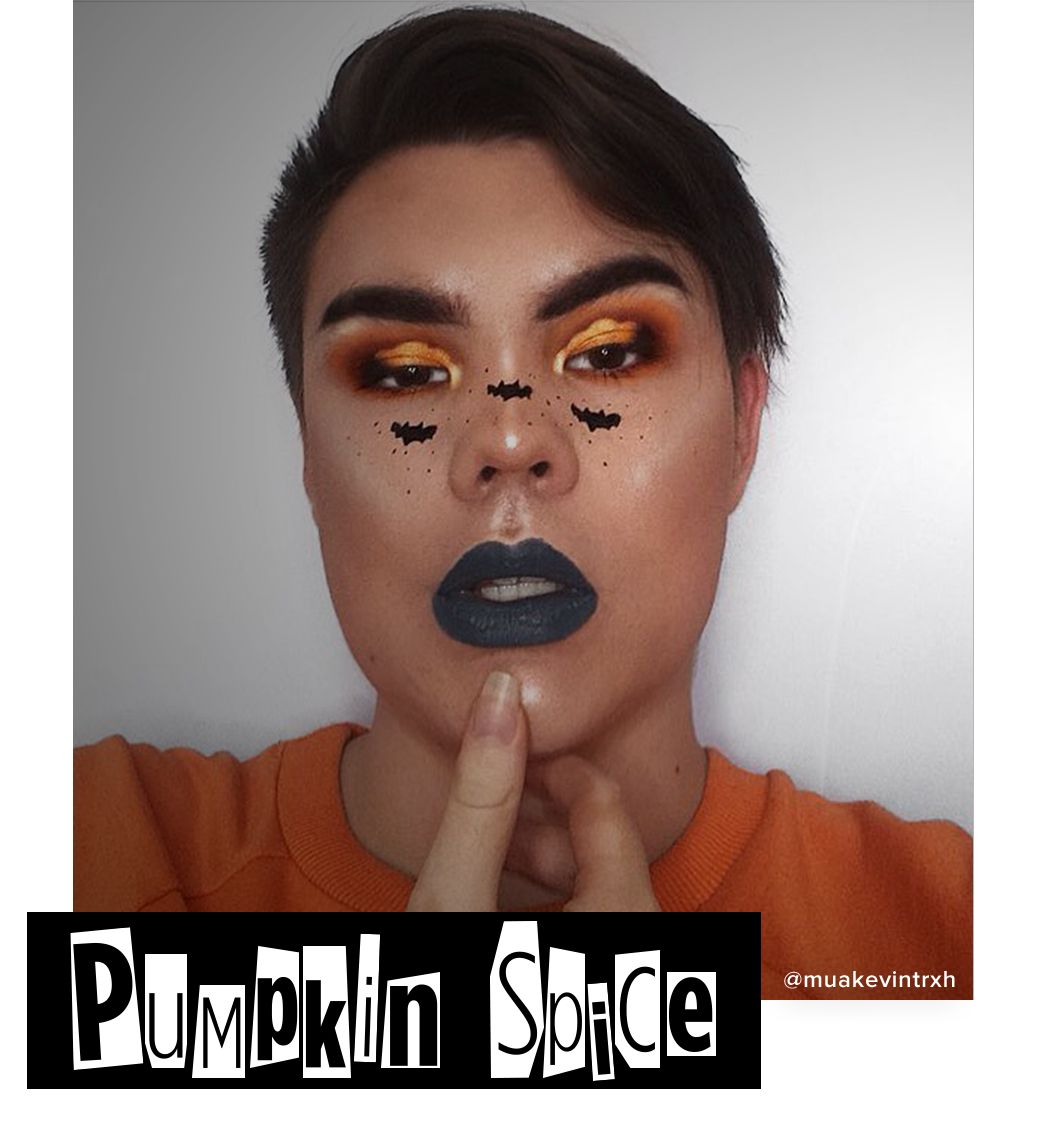 PSL season is here and what better way to honour everyone's favourite seasonal drink than a pumpkin-inspired makeup look? It's all about the orange smoky eye! Finish with a dark lip and get creative with drawn-on bats.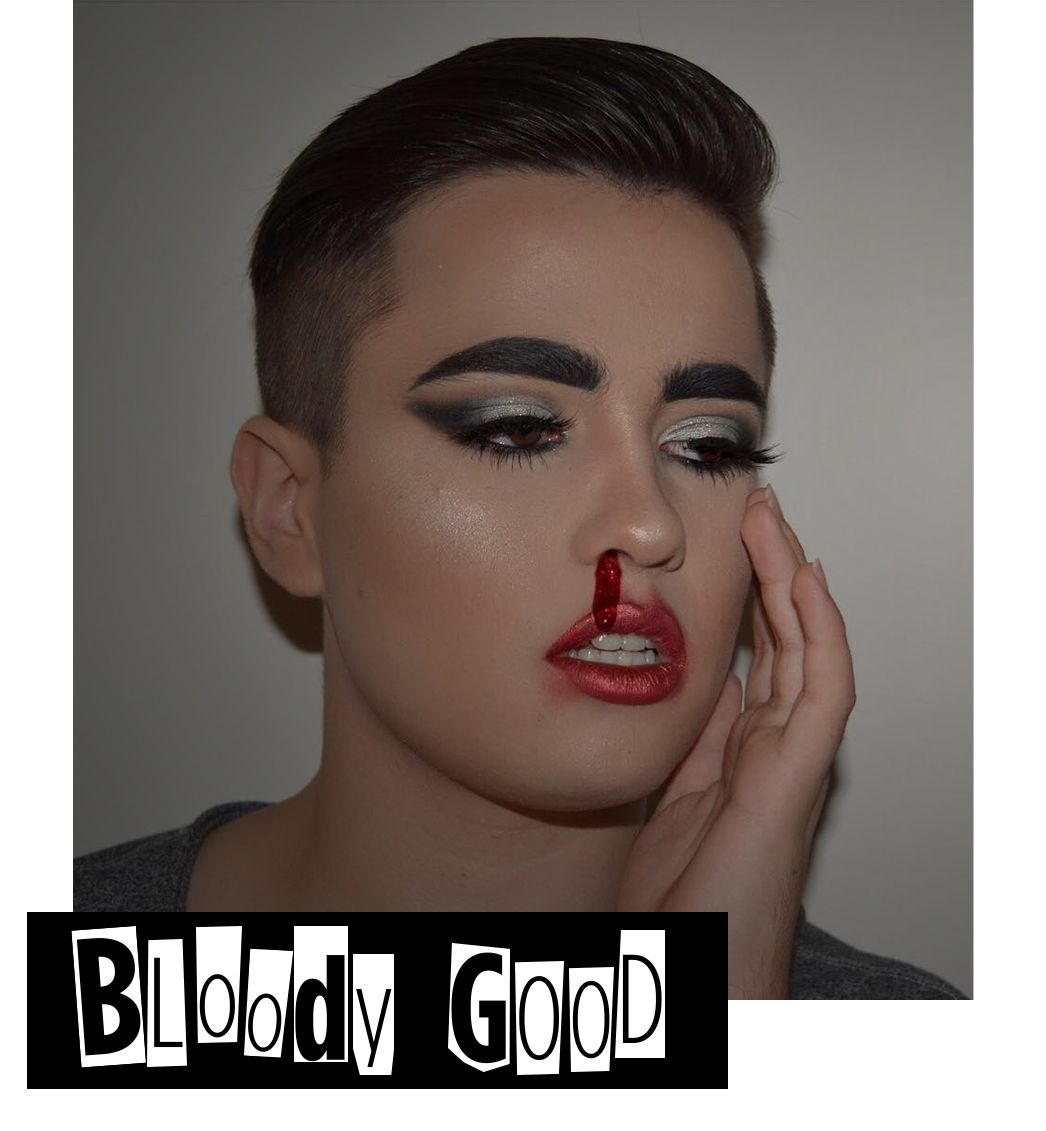 For some, Halloween fills them with dread. If you've not quite mastered the art of special effects make up, fake blood is your saviour. Do your going out out makeup as usual and add the blood for that chic nose bleed look.