Let's face it; so far summer has been a tad unpredictable, and the struggle of knowing what to leave the house in has been REAL. But don't fret, there's still a bank holiday and a few more festivals to get through before summer is officially over and - sun or no sun - we're determined to make the most of it! In our final festival lookbook of the season (sob!) we asked London-based blogger, photographer and #MrLevitation himself, Q Mike, to share his top tips for nailing festival style…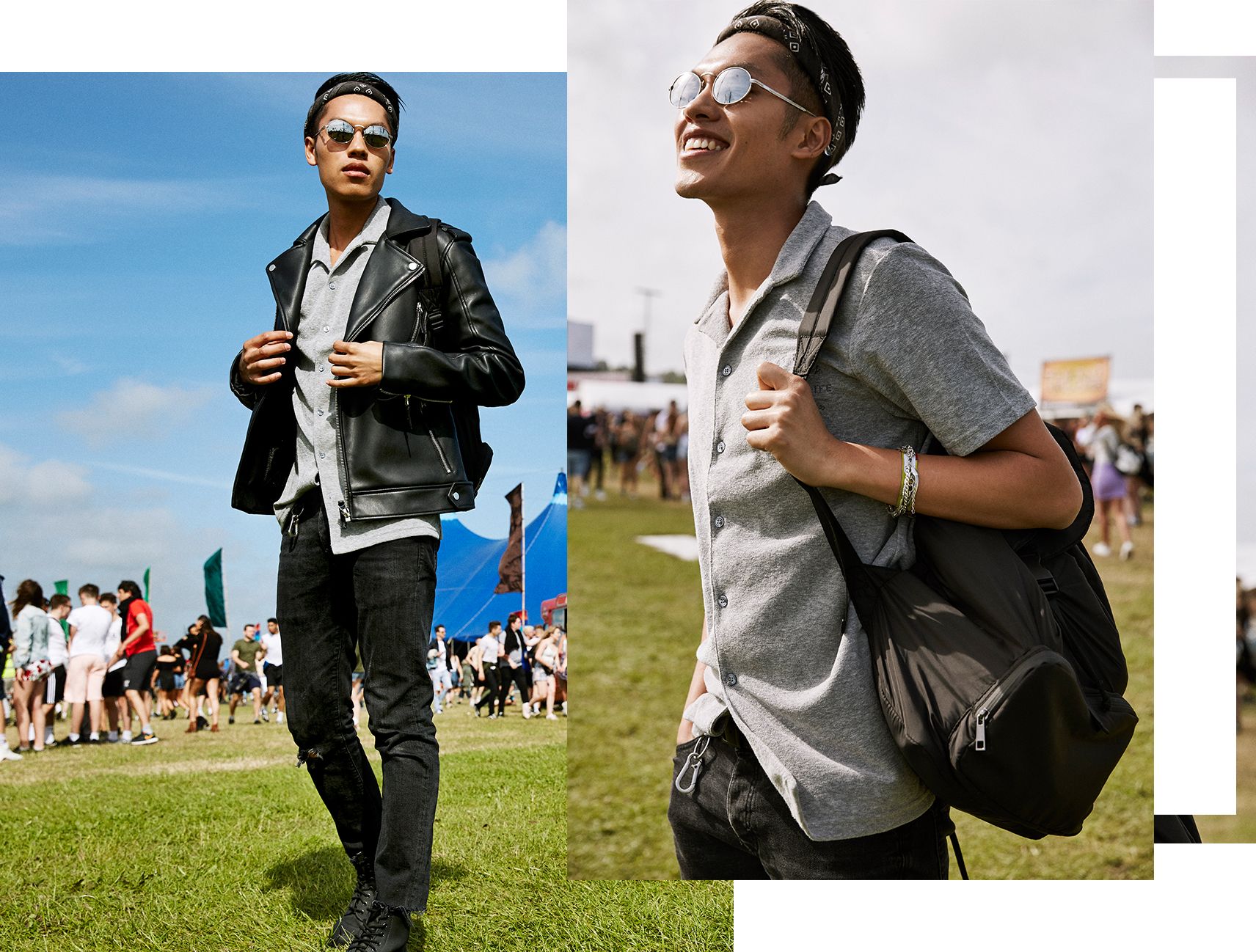 Mike's Top Tips:
1. Pack with comfort in mind. For me it's all about the right sweatshirts, shirts, and t-shirts. Go for darker colours as they'll help to disguise any festival type spillages!
2. A pair of distressed jeans will serve you well when/if the rain and mud arrive. Black skinnies are a sure-fire winner.
3. A black leather or denim jacket will work with pretty much any outfit, and is obviously a bit of a no brainer for the ever unpredictable British weather!
4. Don't forget the accessories! Think metal bracelets, round vintage sunglasses and aviator glasses. More is more!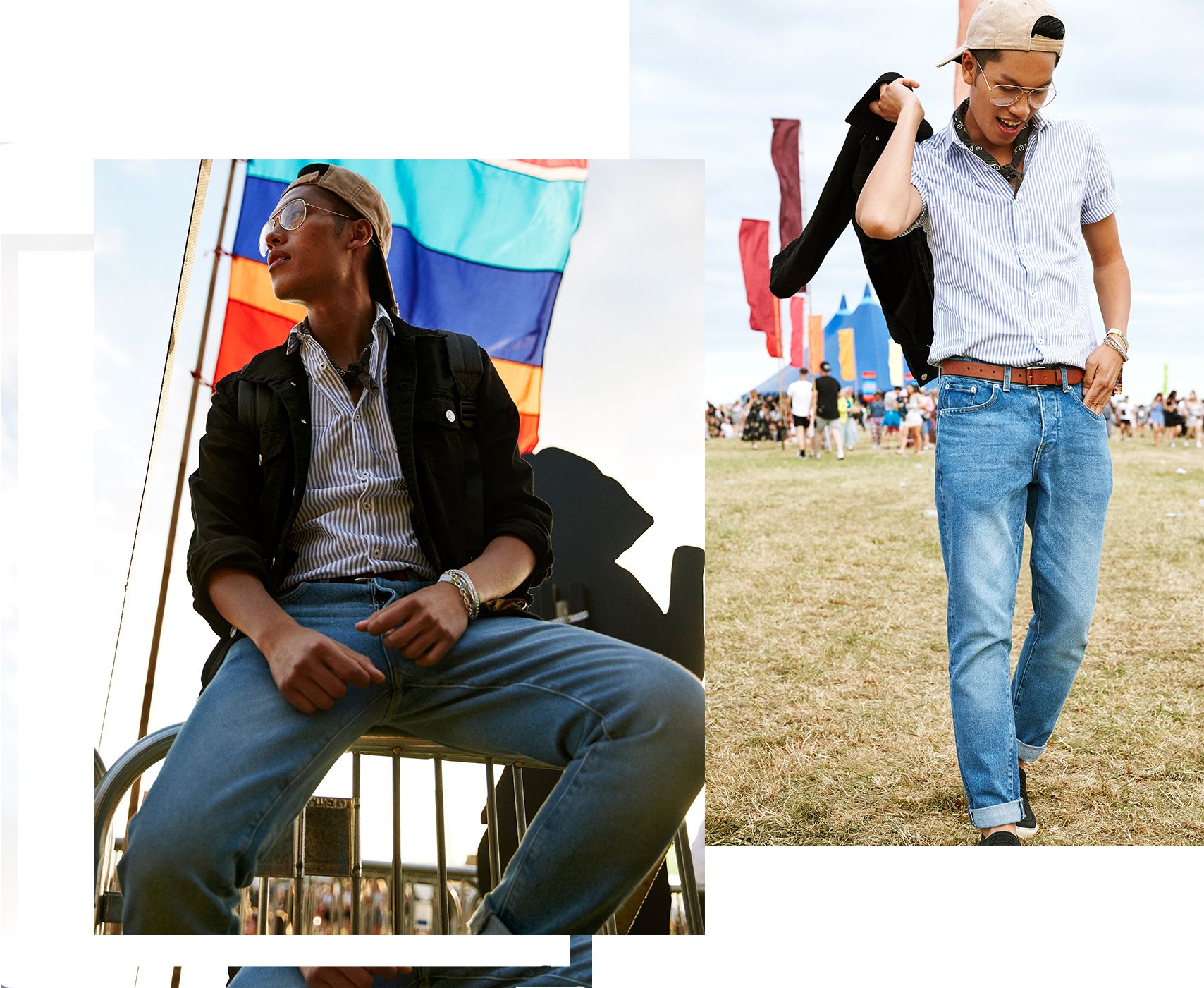 Inspired by Mike's outfit or discovered your festival style at River Island? Show us how you wear yours by sharing your outfit on Instagram using the hashtag #ImWearingRI