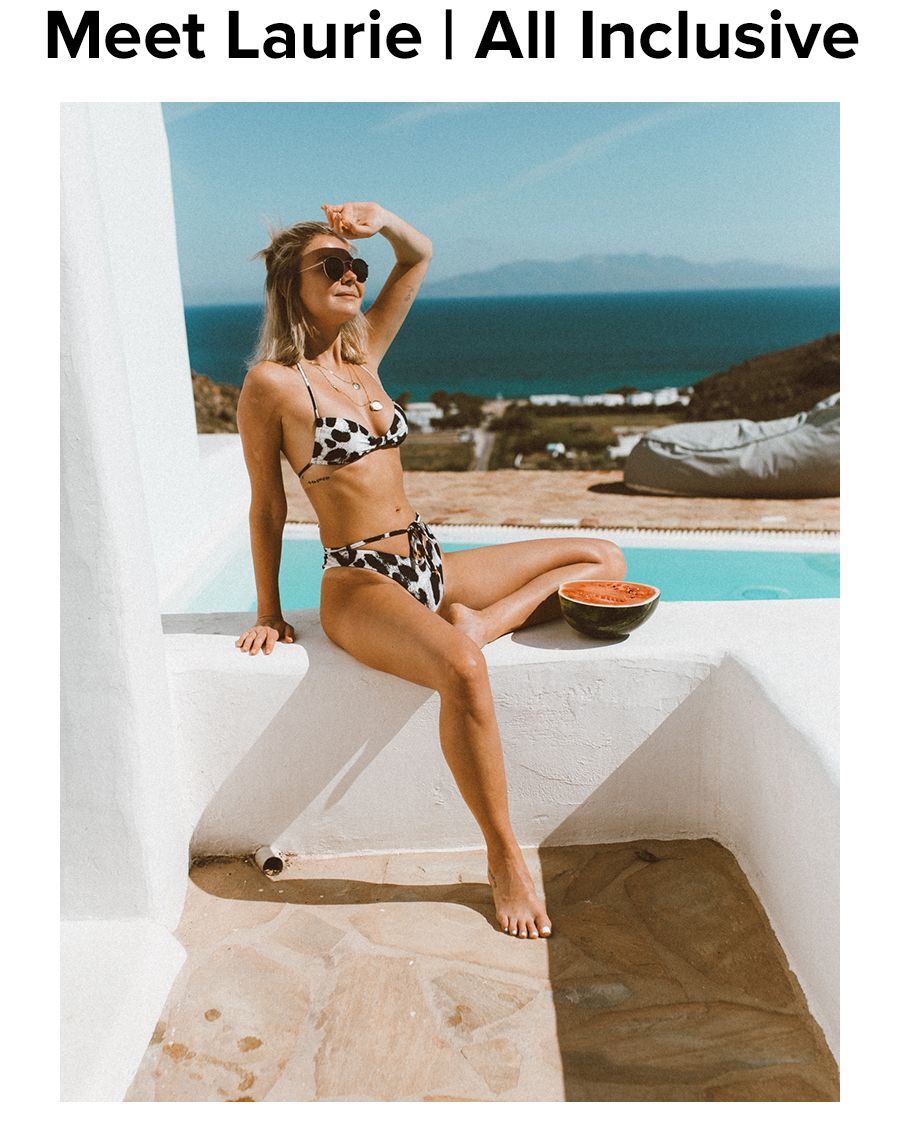 This season, we're going All Inclusive (again). Because sometimes, one holiday just isn't enough, right? Forget basic buffet food, we're talking red hot holiday style. From bikinis and cover-ups to dresses and sunnies, we've got everything you need to take your getaway from meh to hell yeah. We jetted off to Mykonos, Greece with a few of our closest friends in tow to talk us through their must-have packing pieces. Let's meet @laurie_ferraro…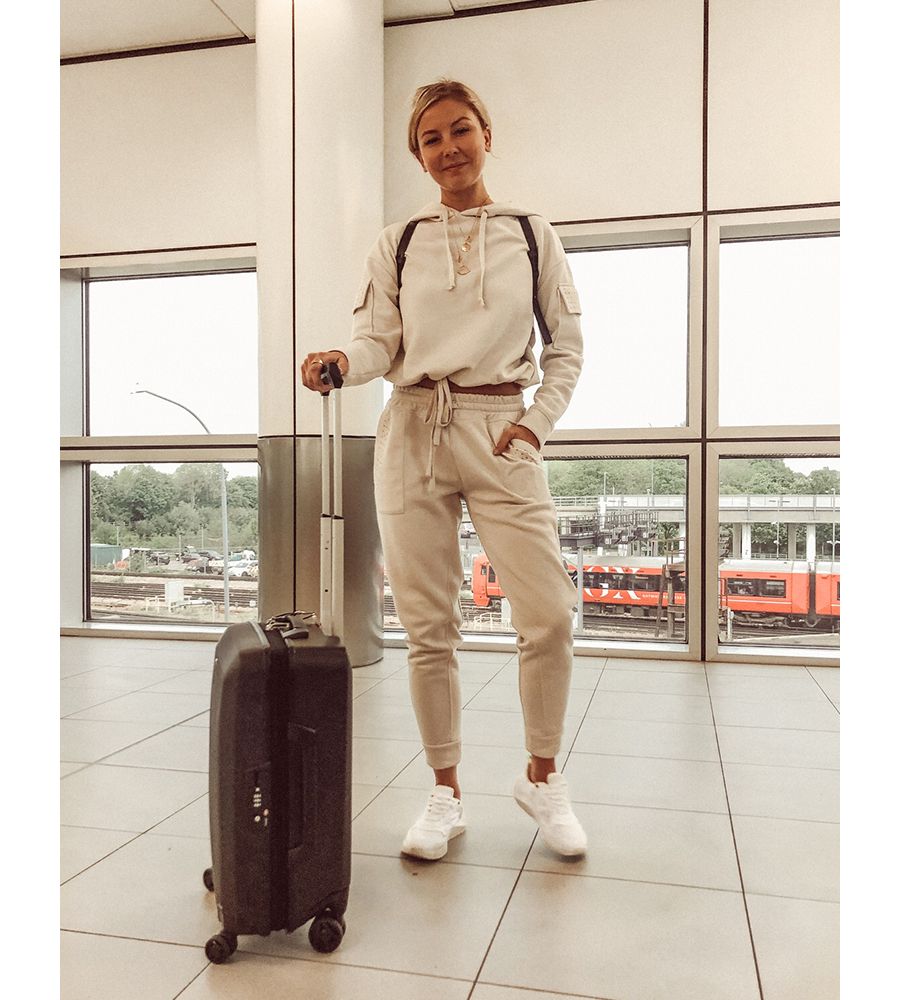 Introduce yourself…
I'm Laurie Ferraro
What's your classic holiday style?
I love simple pieces that are easy to pack and wear - light flowing dresses, relaxed rompers, comfortable sandals
Who would you take on a family holiday?
My mum, my aunt and my cousin. We have the best time travelling together.
Where would you go?
South of Italy. For the sunsets and the Aperol.
What's the first thing you do when you turn your OOO on?
High five myself.
How do you manage pre-holiday anxiety?
I actually don't get this. I'm excited for sure, but I travel often and I actually love the anticipation of the next trip.
What do you have on your checklist?
Moisturizing face and body mist, make up wipes, sunscreen and a book!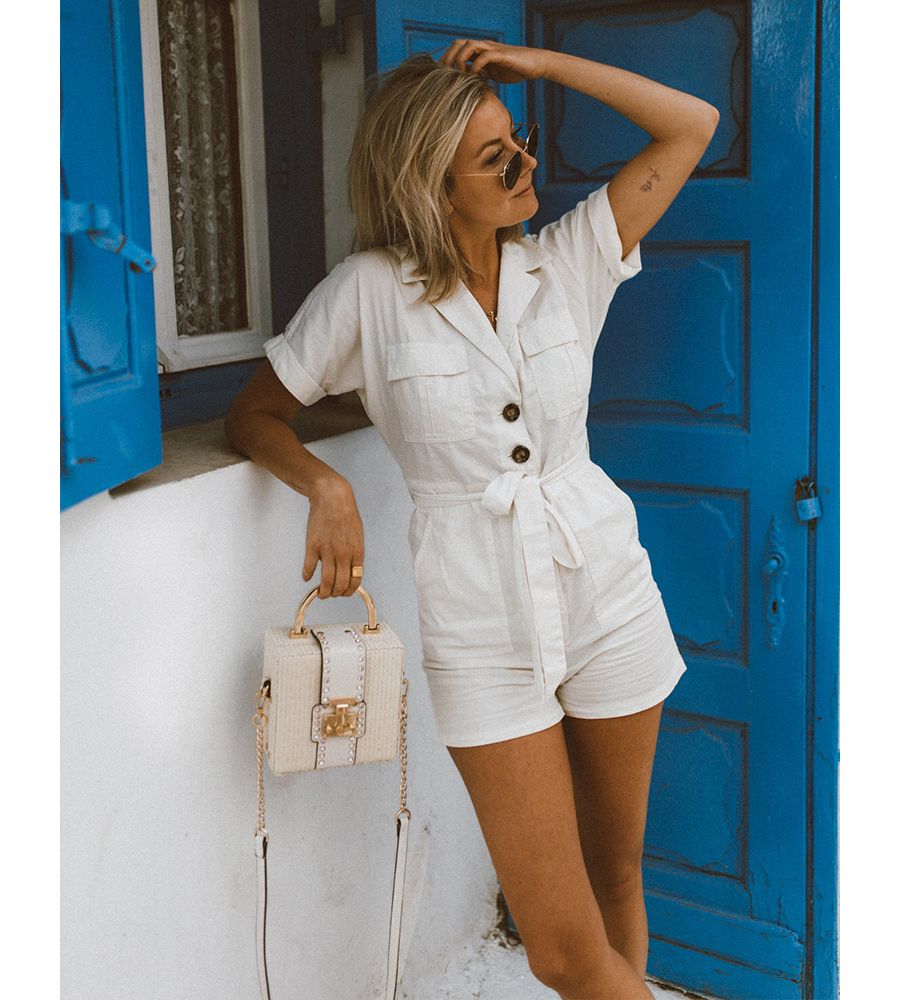 What's your airports style?
Either a two piece tracksuit, or black leggings with a hoodie and always my oversized denim jacket. I'm all about comfort on this front.

Top tips for a stylish/stress-free flight?
Make sure your outfit is comfortable. Take makeup wipes and a moisturizing face mist in your carry-on. Remove your makeup before you take off and mist your face multiple times throughout the flight. I also always make sure I have a refillable water bottle, my own healthy snacks, my head phones and my inflatable neck pillow.

What would be your go-to outfit on a hot summer night to a party?
A silk slip dress and cute pair of sliders.
What does your beach/pool kit look like?
Sunscreen, hat, sunglasses, moisturizing mist (clearly I'm obsessed with this stuff) and a loose cover up.

Why do you go on holiday?
To escape, to recharge, to explore and to spend time with loved ones and friends.

What's the best thing about coming home?
My own bed.

Laurie's must-pack pieces…