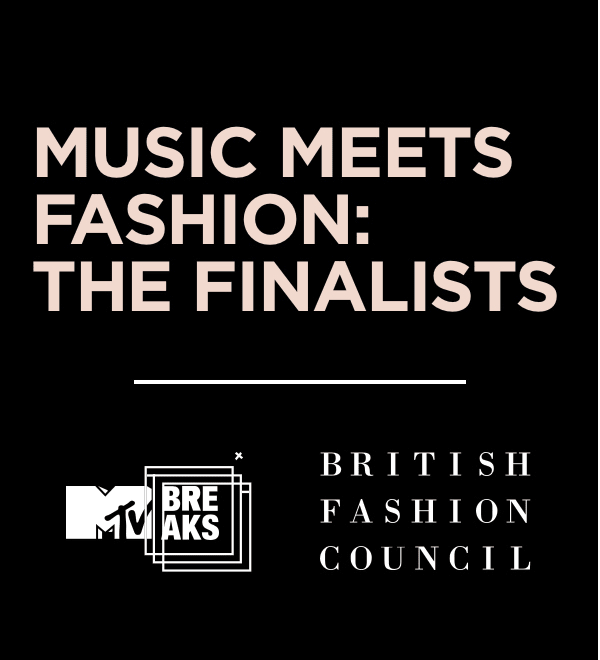 Have you heard about our Music Meets Fashion competition in collaboration with MTV, the British Fashion Council and ICEBERG? Yes, it is as major as it sounds! We're looking for the next global fashion designer and have given fashion students around the word the chance to enter for a once-in-a-lifetime opportunity to have their collection debuted at London Fashion Week and sold in RI stores. Huge!


We've whittled a load of applications to just 5 finalists. Merging music, fashion, sustainability and gender neutrality, get to know the incredible talent we've found…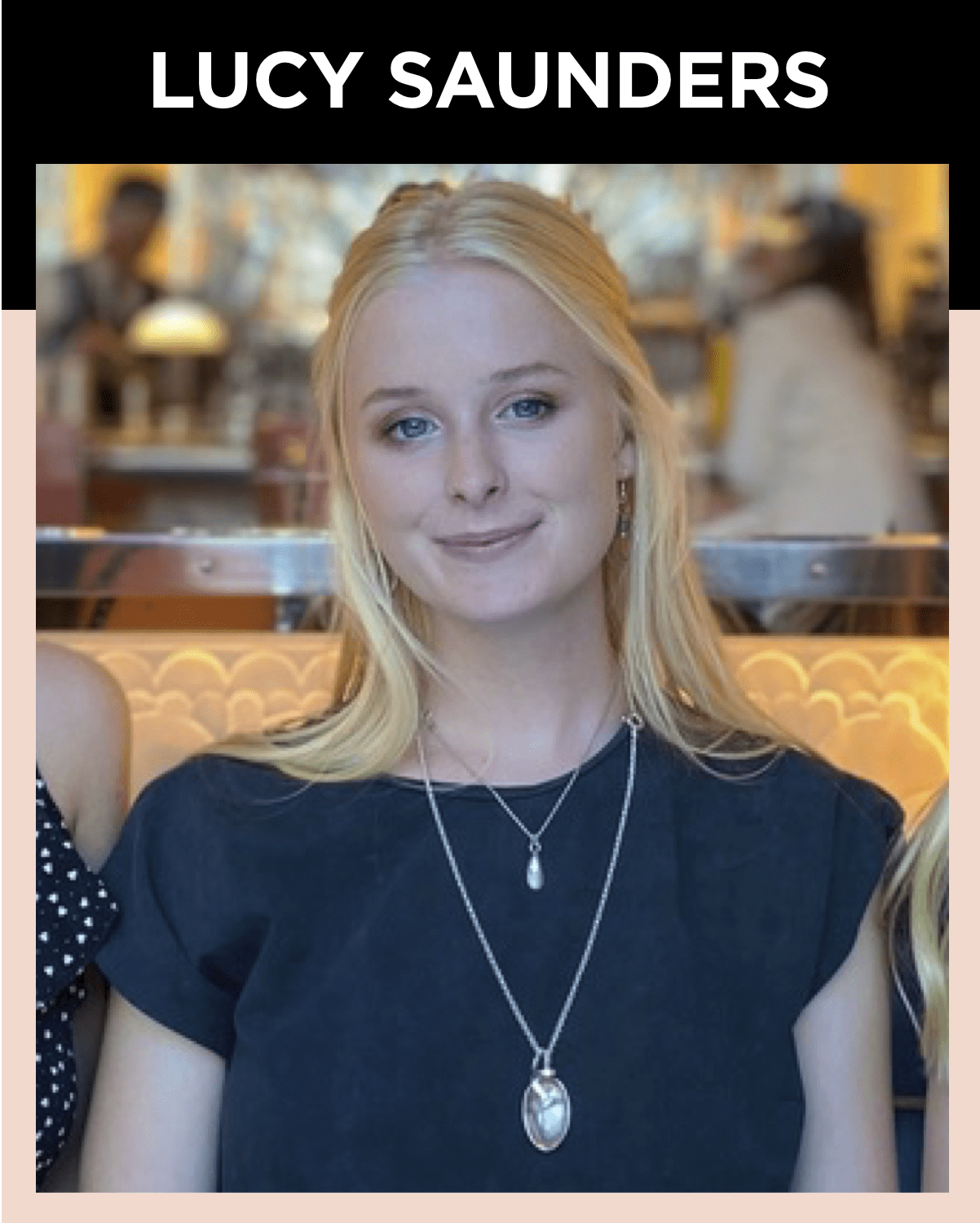 Tell us a little about you?
My name is Lucy Saunders and I'm first-class degree BA Fashion Design student from Kingston School of Art. I'm from a little seaside town called Bosham near Chichester and I'd describe myself as a person with a versatile skill set, hardworking, honest and willing to learn. Being an identical twin, I have always been interested in fashion as a means to develop a unique identity and a way of expressing myself.

How do you think the worlds of music and fashion complement each other?
Without music, the world would be a dull place, and this can also be said of fashion. We need both, and together they are really great! The styling and looks that goes into videos for songs, can often begin a new trend – Madonna and Michael Jackson are obvious examples. Putting music with fashion is a powerful relationship. Like music, fashion is very subjective and it's what makes it so unique - no one can really judge you for what you like, or what you wear because that's what makes you, you.
What's your impression of RI and how is this interpreted through your designs?
When I think of River Island, I think of a one stop destination where you can shop the latest trends for any event. The clothes are exciting, detailed yet affordable and good quality. One of my aims for this collection was that it is adaptable and unisex. The clothes can be dressed up or down and they can be worn in different ways. Zips enable parts to be removed, ropes and eyelets create a close fitted silhouette or a looser more comfortable fit. These adjustments allow the designs to be one size and gender neutral.
Tell us more about your collection?
Sustainability is the main emphasis of my collection. I am concerned about where the fabrics are sourced from - on a human and environmental basis. I like to upcycle wherever possible and reusing materials creates challenges, which adds to the creativity. For this collection I have used old spinnakers from sailing boats. These are lightweight, strong and floaty. I let the materials inspire the ideas and they lead me to a streetwear, sports leisurewear collection.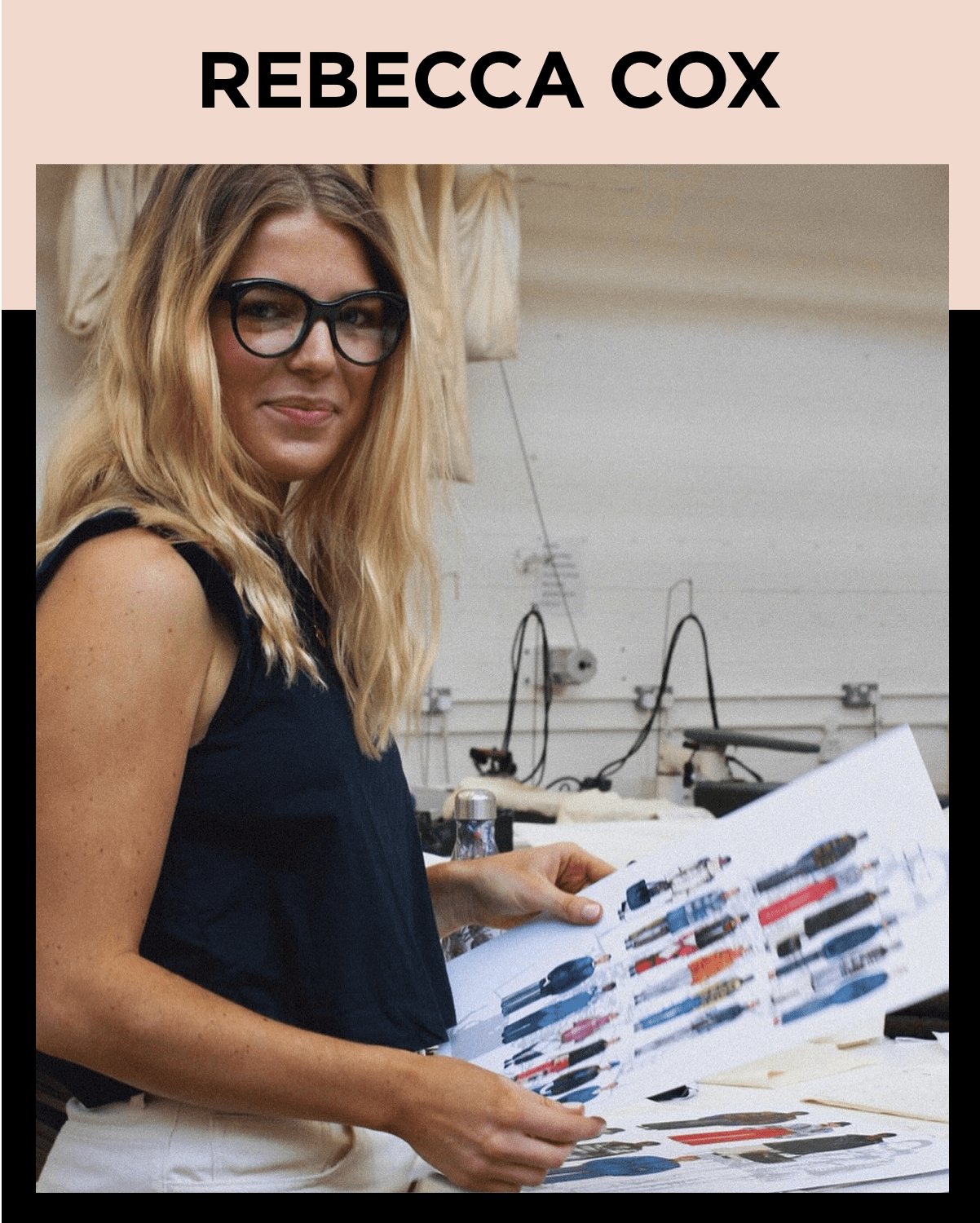 Tell us a little about you?
Hey! I'm Rebecca and I'm 22 years old from a small seaside town in sunny Suffolk. I have just graduated from the University of Leeds, where I studied BA hons Fashion Design (IND). I also completed my 12-month internship as a Fashion Design Intern at a surf brand based in the Netherlands.

What are you passionate about?
I'm super passionate about all things design. It excites me as a young designer to create something meaningful. Creating something that will have a positive impact, a product that benefits someone in everyday life, whether that be comfort, confidence or a way of self-expression. Another passion of mine is my love for the water and water sports. Growing up in a seaside town, swimming, paddle boarding, kayaking and other water sports was my life. I really see this sport element come through naturally in my design process; a lot of my collections are inspired by the water and beach lifestyle.
What's your impression of RI and how is this interpreted through your designs?
River Island is the go-to high street brand for the anyone who wants to be bold and who enjoys wearing print and colour. In my collection expect bold colours and juxtaposition of digital prints and embellished pieces. I was inspired by the Holiday Shop that River Island offer - a high summer edit that offers the consumer a collection perfect for pool days to cocktail evenings, alongside coordinating accessories and other items.
How did you find designing with sustainability, gender neutrality and size inclusion in mind?
Promoting sustainability and product longevity is imperative. Sustainability should be a standard expectation in the industry. Sustainability can be made fun! It's a challenge, a creative challenge, but it shouldn't be a design constraint. The collaborative process of working with a large team like River Island means we can source and utilise dead stock materials and strive for sustainable alternatives. From research, I know it's possible to create 100% fully recycled swimwear.
Gender neutrality is an area that is being continuously explored in the fashion industry. I don't believe gender should be defined by clothing, therefore many of the looks from my collection can be worn by both males and females. It's exciting as a designer to see how these looks fit and compare on different forms.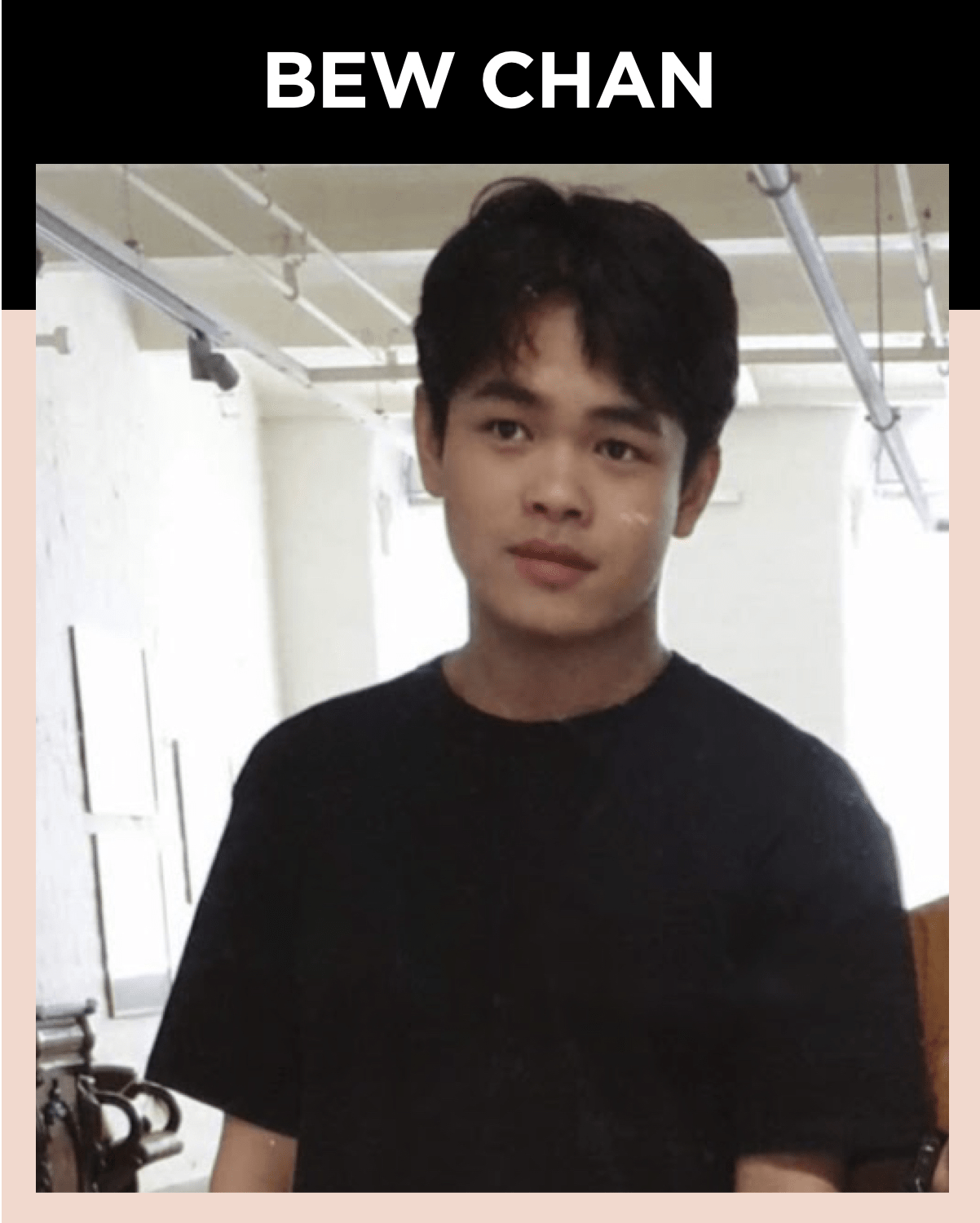 Tell us a little about you?
Hi, my name is Bew Chan. I'm 22 years old and I'm a recent Fashion Design graduate from Manchester Metropolitan University. I have a specialist area in printmaking and textile design.
What excites you about the Music Meets Fashion competition?
I think the concept of 'Music Meets Fashion' is very exciting as the relationship between music and fashion is abundant and mutually creative. Together, they have resulted in some of the most imaginative and influential moments in popular culture, inspiring movements and trends around the world. The concept is open ended which allows for an adventurous and personal interpretation of what 'Music Meets Fashion' is and can be.
What's your impression of RI and how is this interpreted through your designs?
River Island is one of the most recognisable and loved high street brands. I like River Island's focus on creating stylish fashion at an affordable price and making fashion more accessible to a mass audience. River Island's fresh and unique take on fashion is also something I aim to create through my designs, focusing on the idea of longevity, which fits with River Island philosophy on sustainability.
Tell us more about your collection?
The collection was inspired by the American aesthetic, reflected through classic eighties films like The Breakfast Club, Back to the Future and Sixteen Candles. Through my research, I was able to identify characters such as the jock, the cheerleader and the nerd. All of which represented the free-spirited nature associated with the American aesthetic. The outfits I have created are a play on the idea of a prom dress and American football, combining an element of masculine and femininity.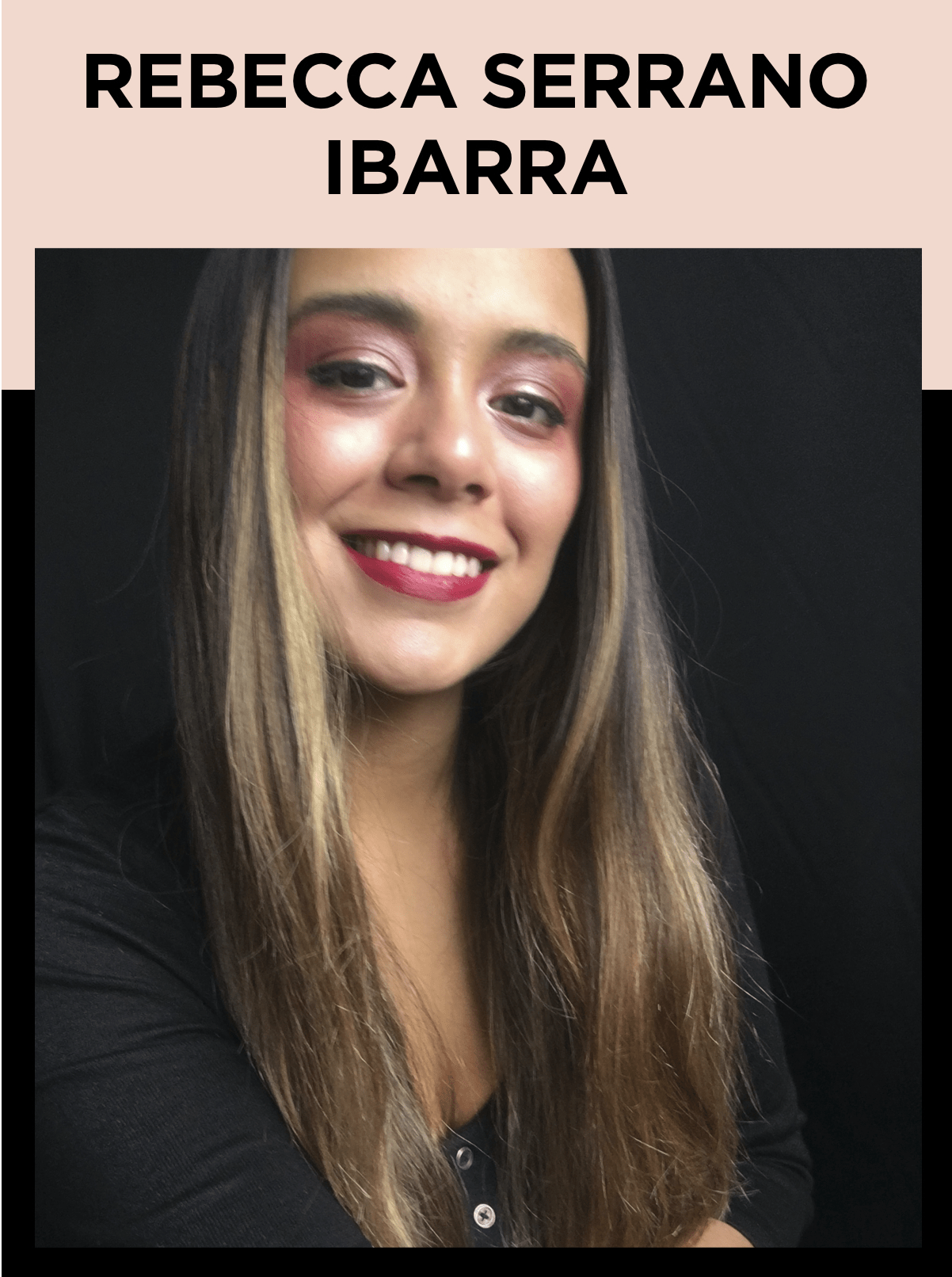 Tell us a little about you?
My name is Rebeca Serrano Ibarra, I´m a 22-year-old Mexican in the last year of IBERO Mexico City University studying Bachelor of Fashion Design. IBERO is a multidisciplinary school and I love this because it means I get to know people with so many different perspectives on society, the environment and life. One of my favourite activities is to talk - a lot! I also love to read, go jogging, play with my dogs and of course, design.
What was it like designing for both the catwalk and River Island, was there a difference in your approach?
Designing for MTV and the catwalk gave me the opportunity to be dramatic, to be bold and to show off my unique personal design style. Whereas creating a collection for River Island, I had to consider a customer who seeks viability and comfort for daily life. The garments I designed for River Island offer an opportunity for the customer to personalize them. I was inspired to do this by the MTV Bump advertisement where people can redefine the image of MTV.
What's your impression of RI and how is this interpreted through your designs?
RI is a high-street brand offering the latest fashion and it is a versatile brand working towards ethical design processes. I was impressed with their approaches to use clean energy, recycled materials and to reduce their packaging production. I have looked at how River Island design considering the problems our planet faces but keep true to their aesthetic and style as a source of inspiration for my collection.
Tell us more about your collection?
My collection is inspired by MTV's first advert; the astronaut landing on the moon and putting up his MTV flag, so my collection is inspired by astronauts, space suits, space landscapes, futurism, sustainable materials, gender neutrality and a lot of rock and roll. My catwalk collection consists of 6 pieces, two pairs of trousers, two jacquard sweaters, a jumpsuit and a jacket, all designed to be gender neutral and with a slightly oversized look. One of the pairs of pants are made of cactus leather from Mexico. This is a material that saves water, does not kill animals and has organic processes such as drying under the sun.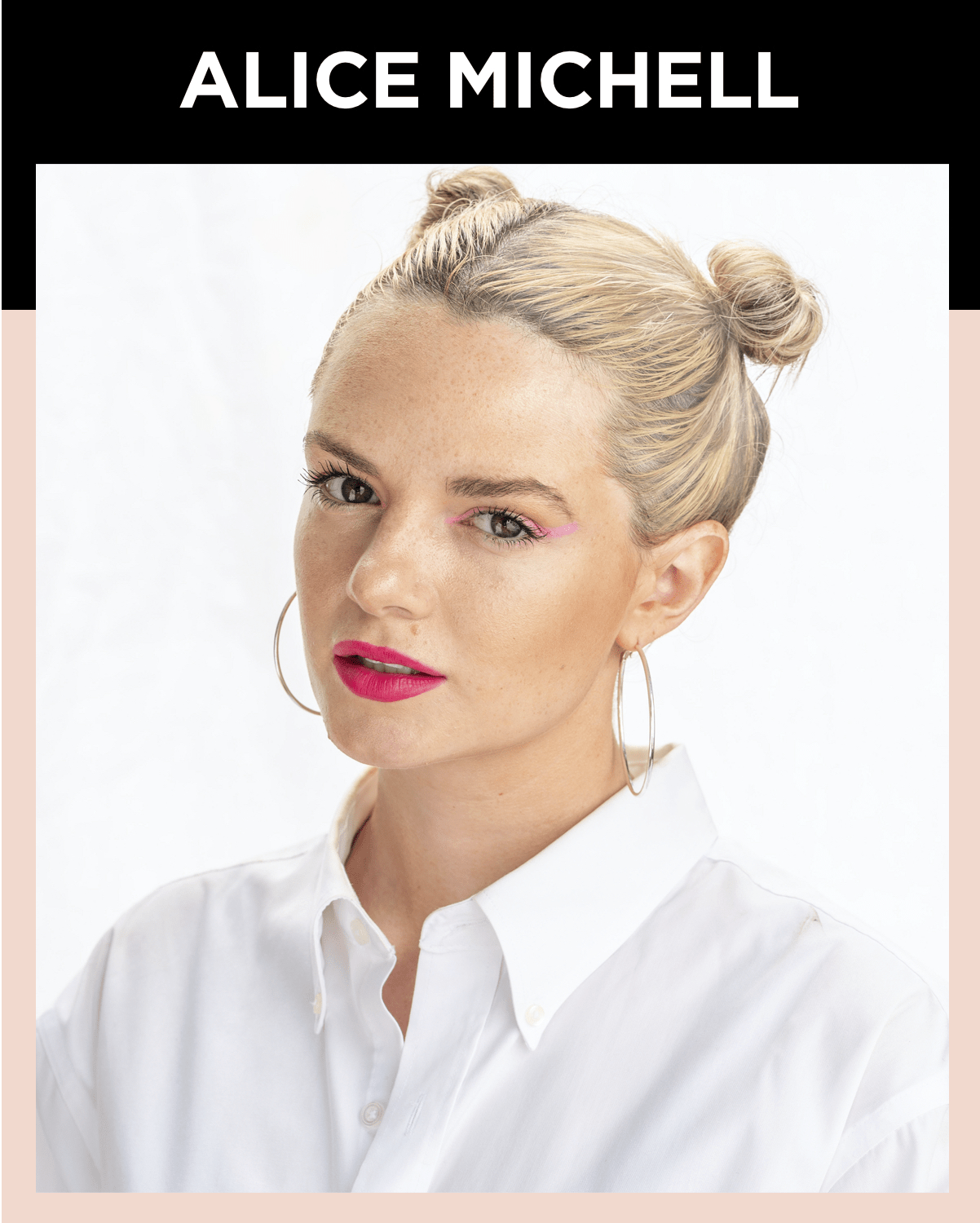 Tell us a little about you?
I'm Alice and I recently graduated from the Academy of Art University in San Francisco, California. I received my BFA in Fashion Design and specialize in Clo3D and digital print design. I use Clo3d as a creative platform to virtually sew and relate unlimited graphic placements, color-ways and digital print layouts at zero cost. By combining my skills in drawing, pattern making, and draping with the technical tools and functions in Clo3D I am promoting a low cost, sustainable future in fashion.
What are you passionate about?
I am excited by the creative potential that comes from going back and forth between digital design platforms and traditional methods of design. The development stages when creating a collection are the most exciting part for me. Bringing a drawing to life, choosing the fabric, adding prints, sewing the garment and then having those final fittings. As a new designer to see a person wear and walk in one of my designs is such an incredible feeling.
How did you get into design?
I was raised by a family of artists — my mother a painter, my dad a photographer and director, and my older sister a musician and illustrator. From an early age, I was inspired by their various art forms and their dedication to their crafts. While I learned design fundamentals at a young age — sewing, drawing, and painting — I was consumed by playing soccer. In a twist of faith, a soccer scholarship brought me to the Academy of Art University which, as luck would have it, is the only art school in the country with division two athletics. When I started school, I saw myself as an athlete first and a fashion student second. However, when I switched majors from Fashion Styling to Fashion Design this completely changed. My passion for soccer brought me to a newfound passion for fashion design.
How did you find designing with sustainability, gender neutrality and size inclusion in mind?
Entering this competition taught me that I should constantly question the norms of the industry, especially as an emerging designer. My designs have adapted and been redesigned based on the new size and gender inclusive models. I have chosen specific silhouettes that flatter specific body types instead of resizing something I designed specifically for just one body type. This opportunity inspired me to continue to look for more ways to push for accessibility and sustainability in my own work and in the work around me. I feel lucky to be a part of a competition that is spearheading such change amongst young designers, and plan to carry these lessons with me moving forward.
Don't forget, you can get your hands on the winning collection! Stay tuned to find out more...