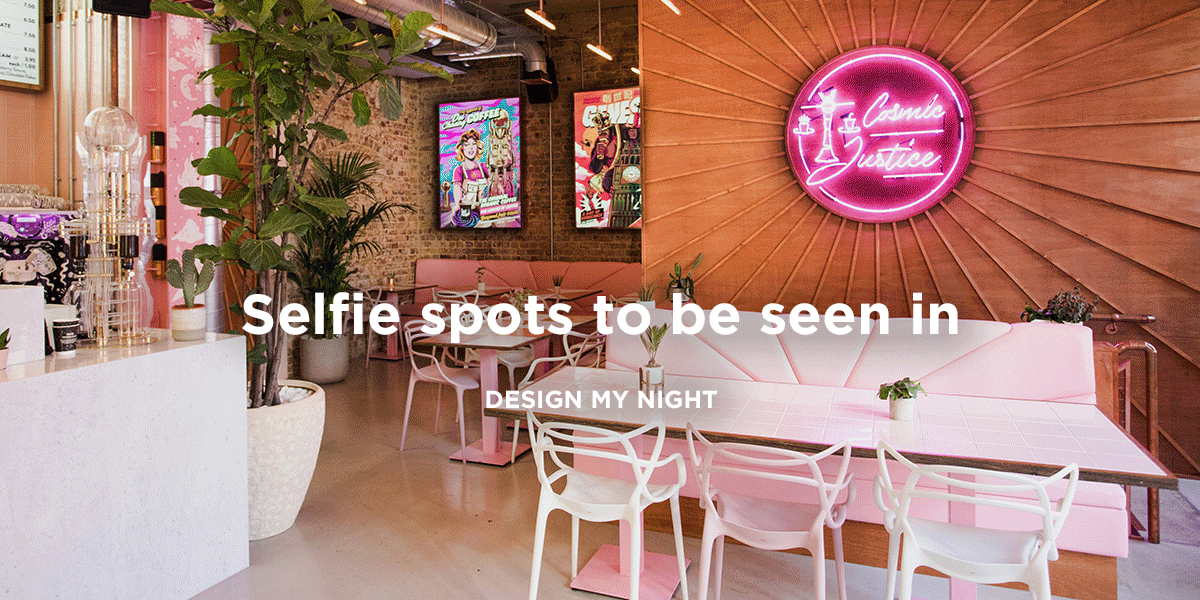 There is zero shame in taking a selfie (it's officially National Selfie Day on Friday), but if you're growing tired of standing at funny angles in your bedroom mirror, do we have the guide for you. DesignMyNight bring the UK's prettiest and most Instagrammable places and we think you should visit every single one. From pink ball pits with hanging swings to the world's most pictured toilets (yes, this is an actual thing), your followers are about to get real jealous.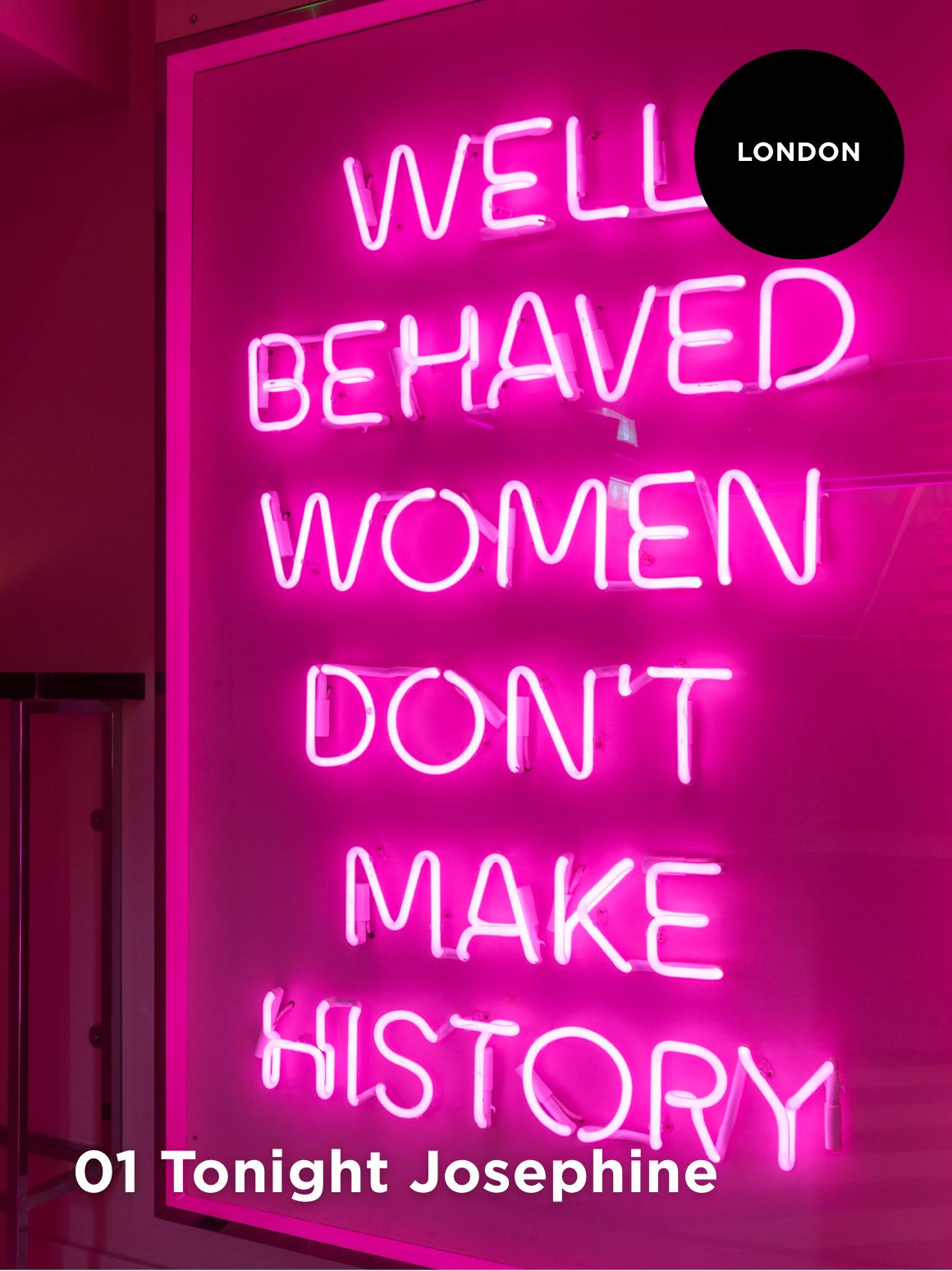 That sign you've seen absolutely everywhere on your feed? It's from Tonight Josephine. This pretty in pink bar is a real looker, and was recently voted the most Instagrammable bar in all of London in this year's DesignMyNight Awards. Bright neon signs reading 'Well behaved women don't make history' and 'lady garden' decorate the walls, the ceiling is one giant mirror and the bathrooms are plastered in celebrity mugshots. Beiber hun, that you?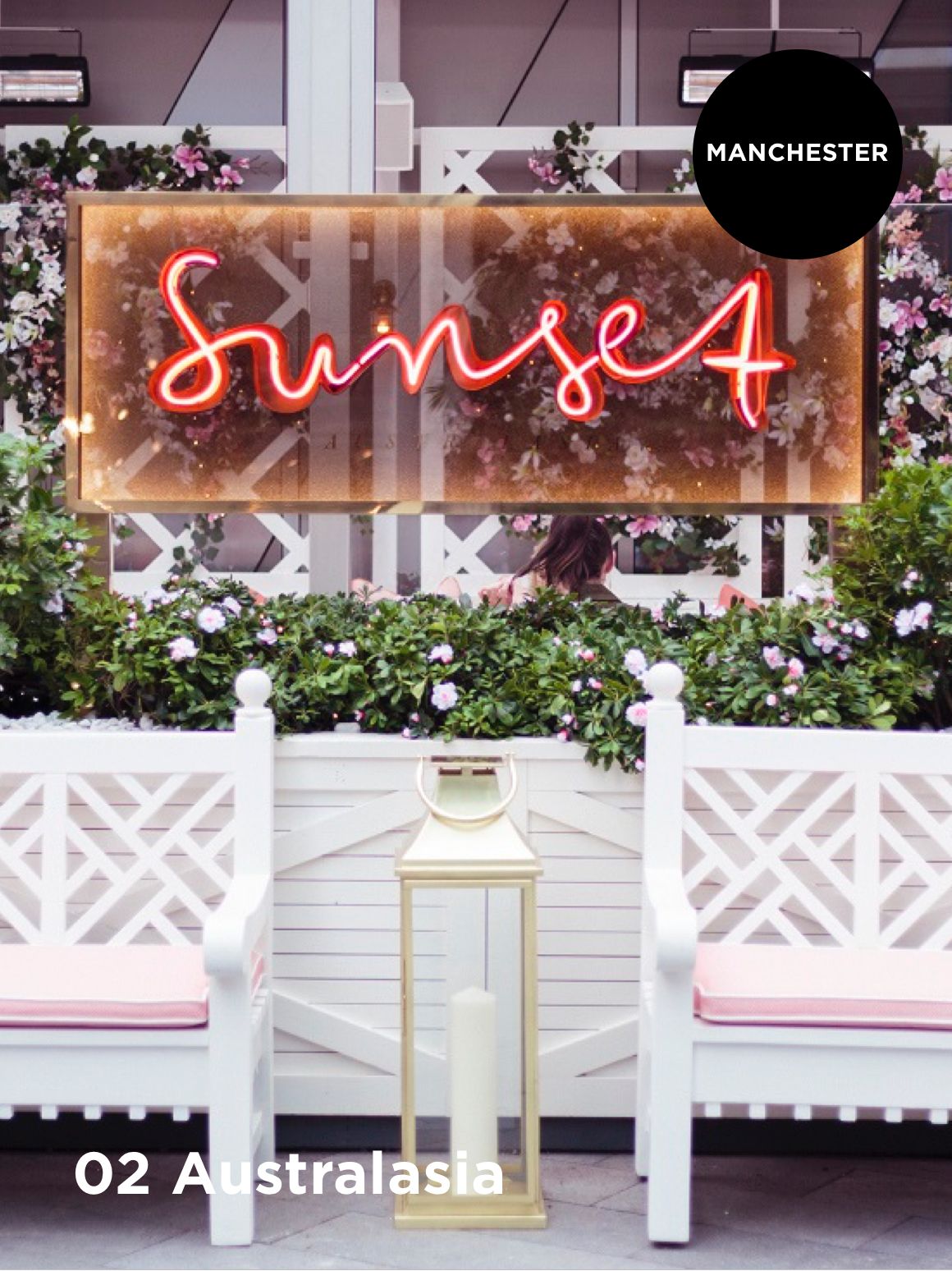 If Mean Girls were a place, it would probably be Sunset by Australasia. This Manchester restaurant comes in all shades of pink, from candyfloss to salmon, and that's only the inside. Their terrace is a top spot for a mini photo shoot though; it's a tiny garden with blooming flowers and comfy seating to snuggle into. Order a frozen pornstar and get comfortable because you'll definitely be taking more than one selfie at this sassy spot.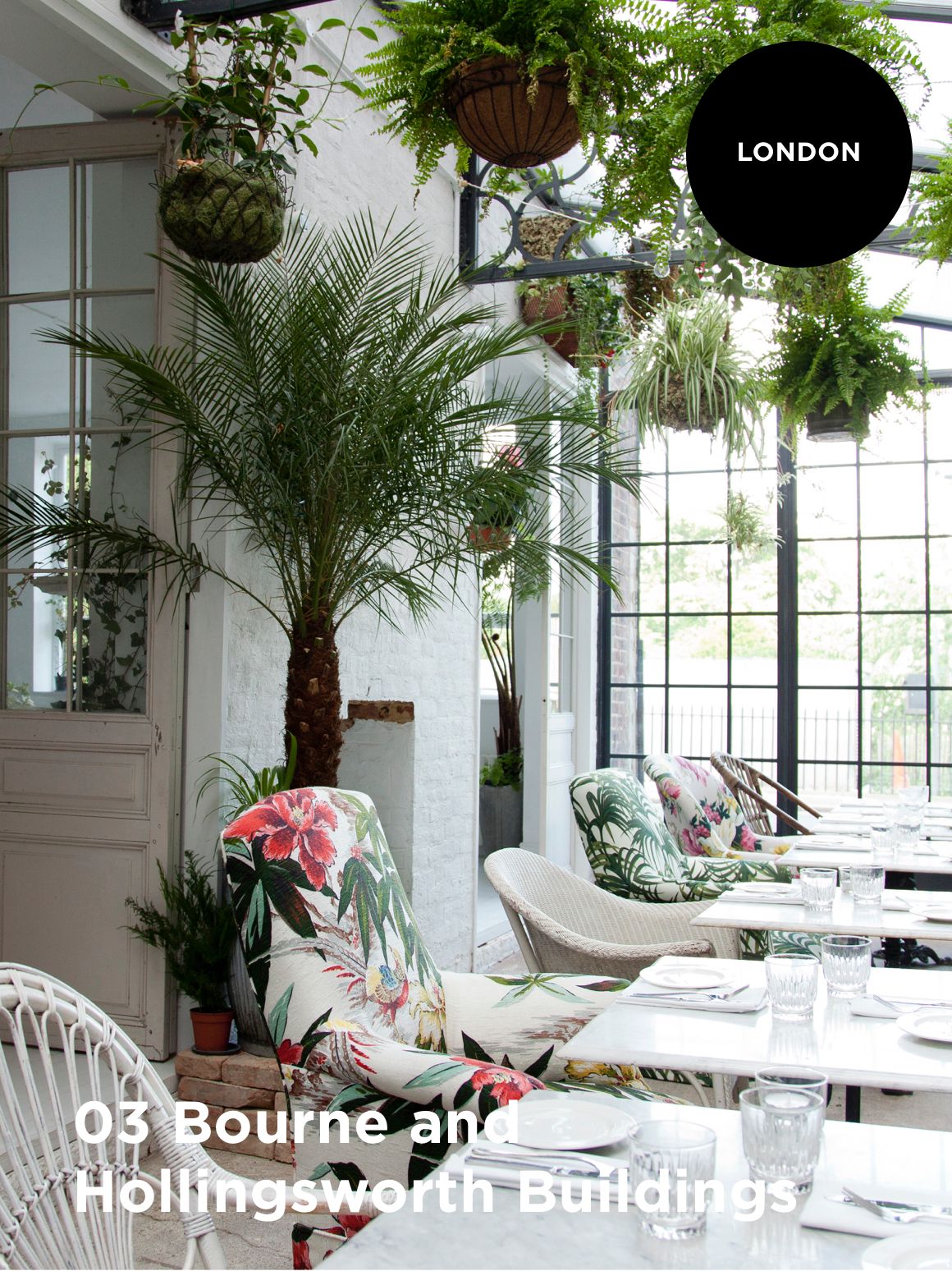 Bourne & Hollingsworth. Where do we start? This restaurant gem is considered one of London's crowning jewels, and for a bucket list of reasons. They have a secret party bar in the basement, a bottomless brunch boasting sparkling mimosas and a greenhouse that's the definition of gorgeous. Filled with hanging plants and cute armchairs with floral patterns, all housed between whitebrick walls, it's the London hideaway you never knew you needed.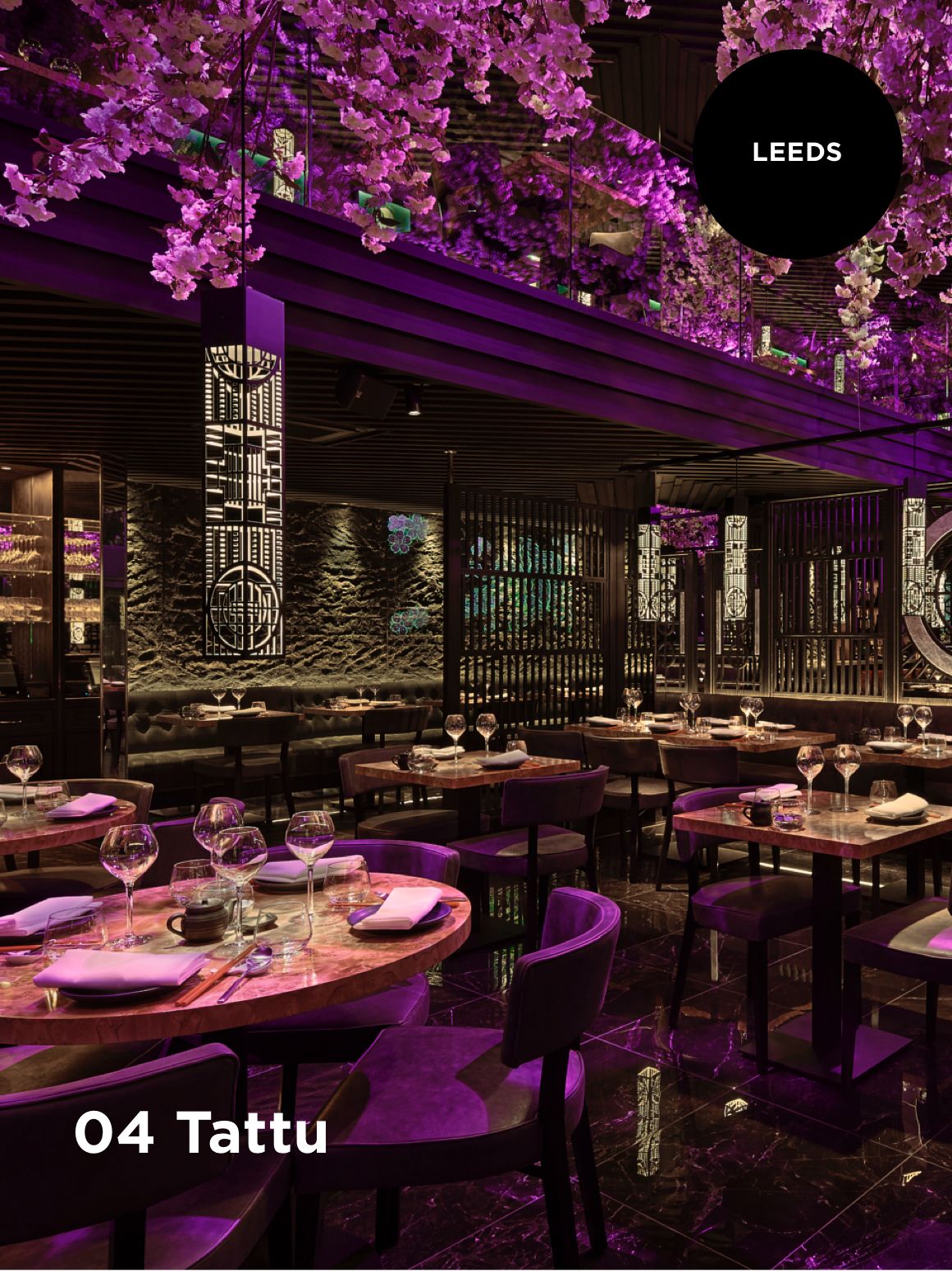 Forget about Gingham, ditch Lark, and to hell with X-Pro II - you won't need any filters when you upload your snaps of Tattu. This Leeds restaurant is a vision with huge indoor cherry blossom trees and deep purple lighting. Take a couple of stances and fill your camera roll before dinner, but make sure you save some battery for dessert. The Cherry Blossom comes out with clouds of candy floss, chocolate mousse and smoking dry ice.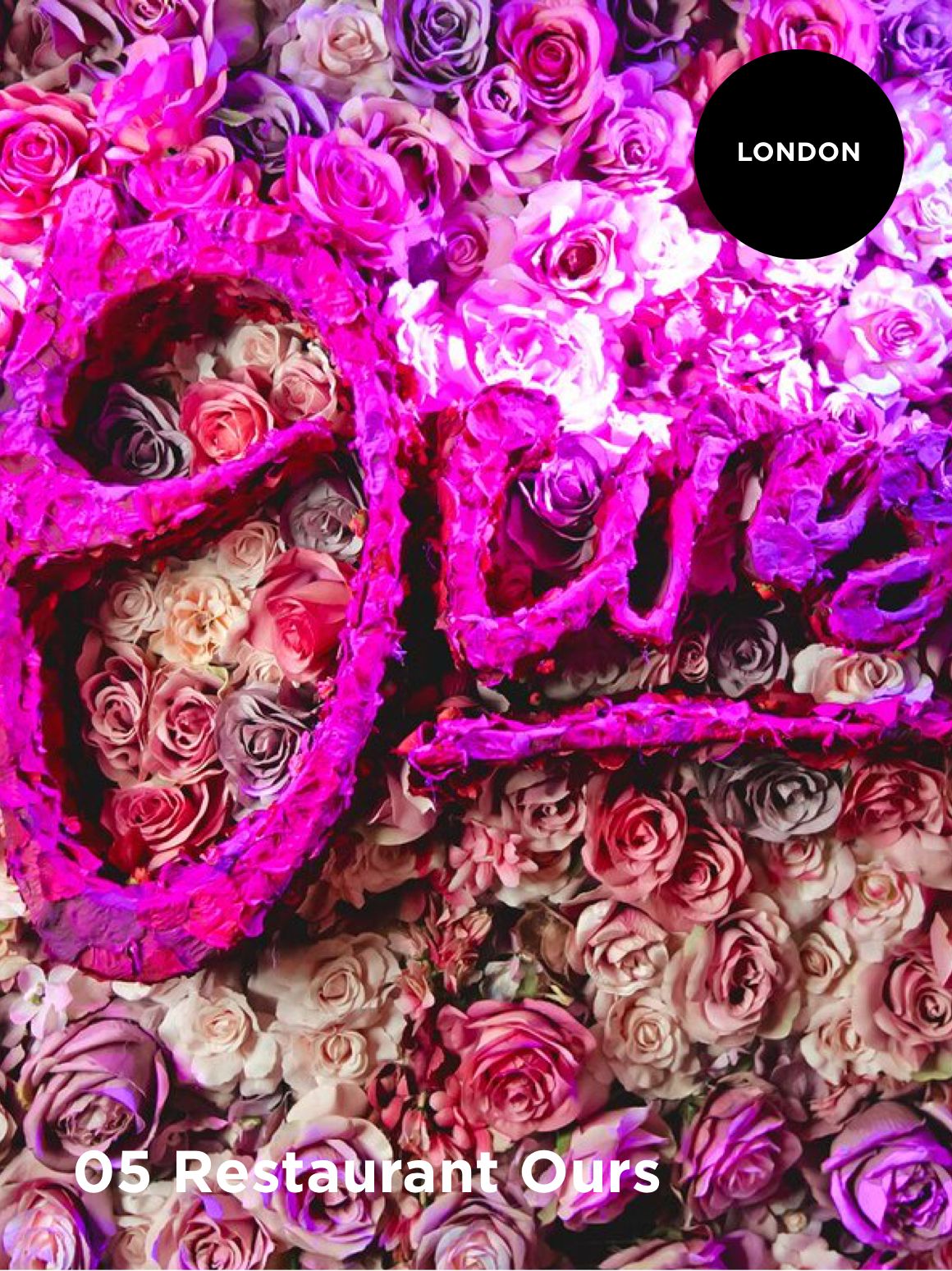 London is like one big lucky bag - you just never know what you're going to stumble across, but if you want to plan an evening with the 'gram factor, book a table at Restaurant Ours. Not shy of celebrity visits, this Kensington restaurant is over the top in all the right ways. They have a living wall blooming with pink flowers that you absolutely need to snap, Porn Star Martini shots served in over-sized disco balls and smoking cocktails in Aladdin-style lamps.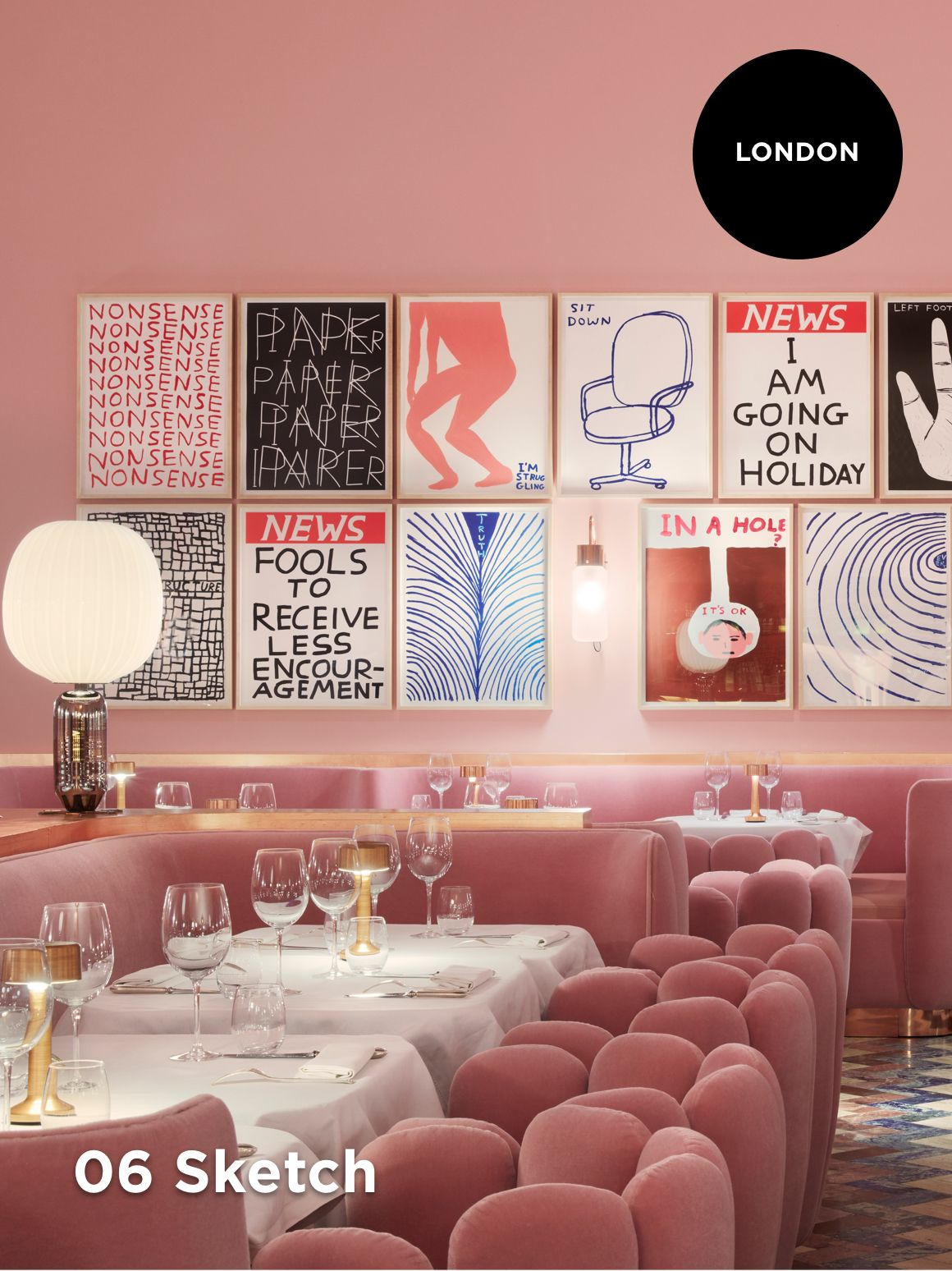 You won't have a single issue when it comes to taking a decent selfie in Sketch. They have a whopping five restaurants and bars, but we have a massive soft spot for The Gallery. It's bubblegum pink, from the walls right down to the circular booths, and they have a cheeky selection of cartoons nailed to the walls. They even have the most Instagrammable toilets in the world. Not convinced? Tag us when you get there so we can say 'told you so'.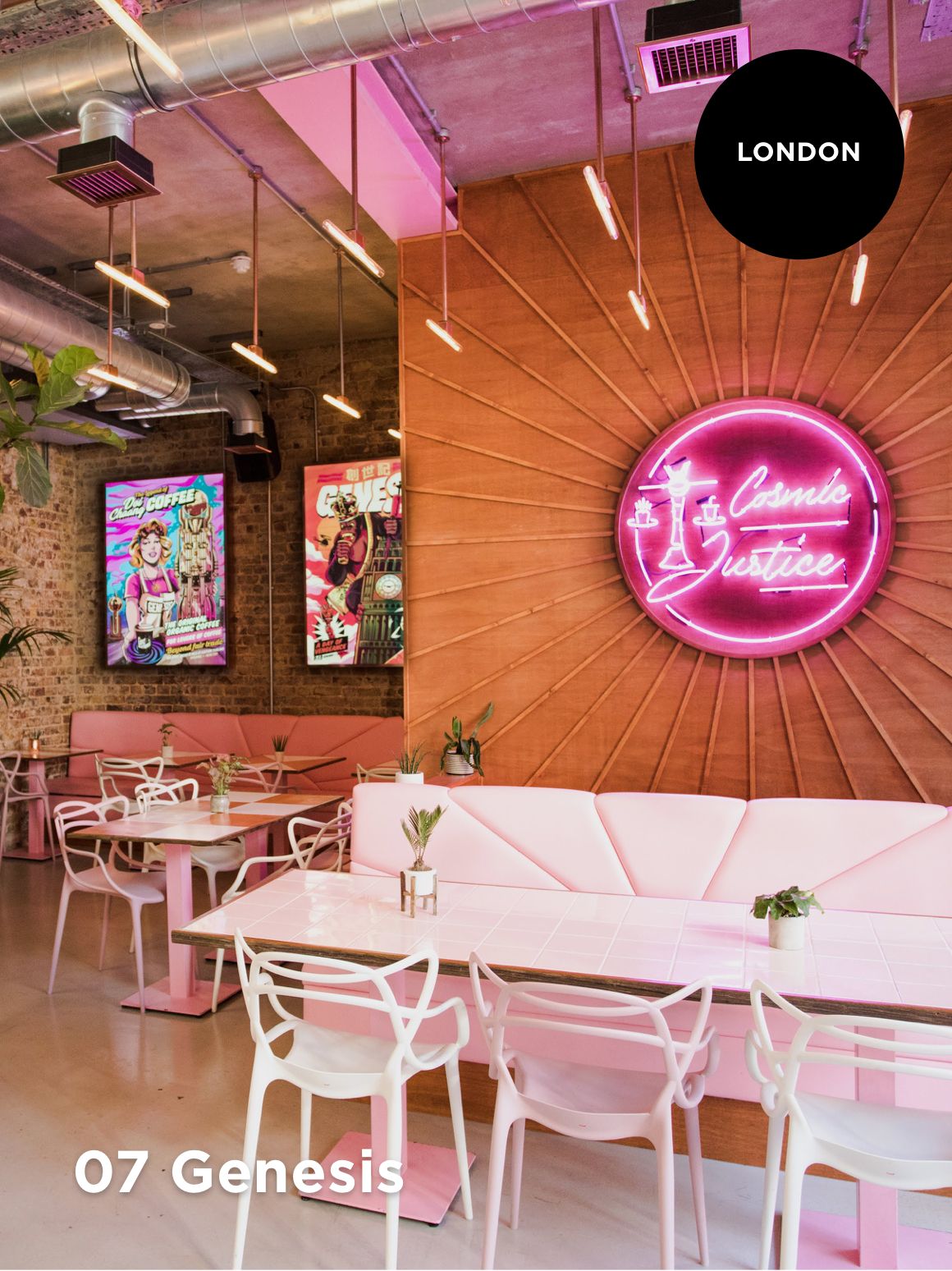 Don't knock it until you try it, folks. Veganism is on the way up and although Bristol has gained the title 'vegan capital of the world', London isn't too far behind. Genesis has been making big waves in the capital with its neon pink signage, cacti plants and funky artwork, and their food is just as pretty. Order sky-high burgers, smoked 'chorizo' tacos and soft serve caramel ice cream, and snuggle up in one of their pastel booths to say cheese.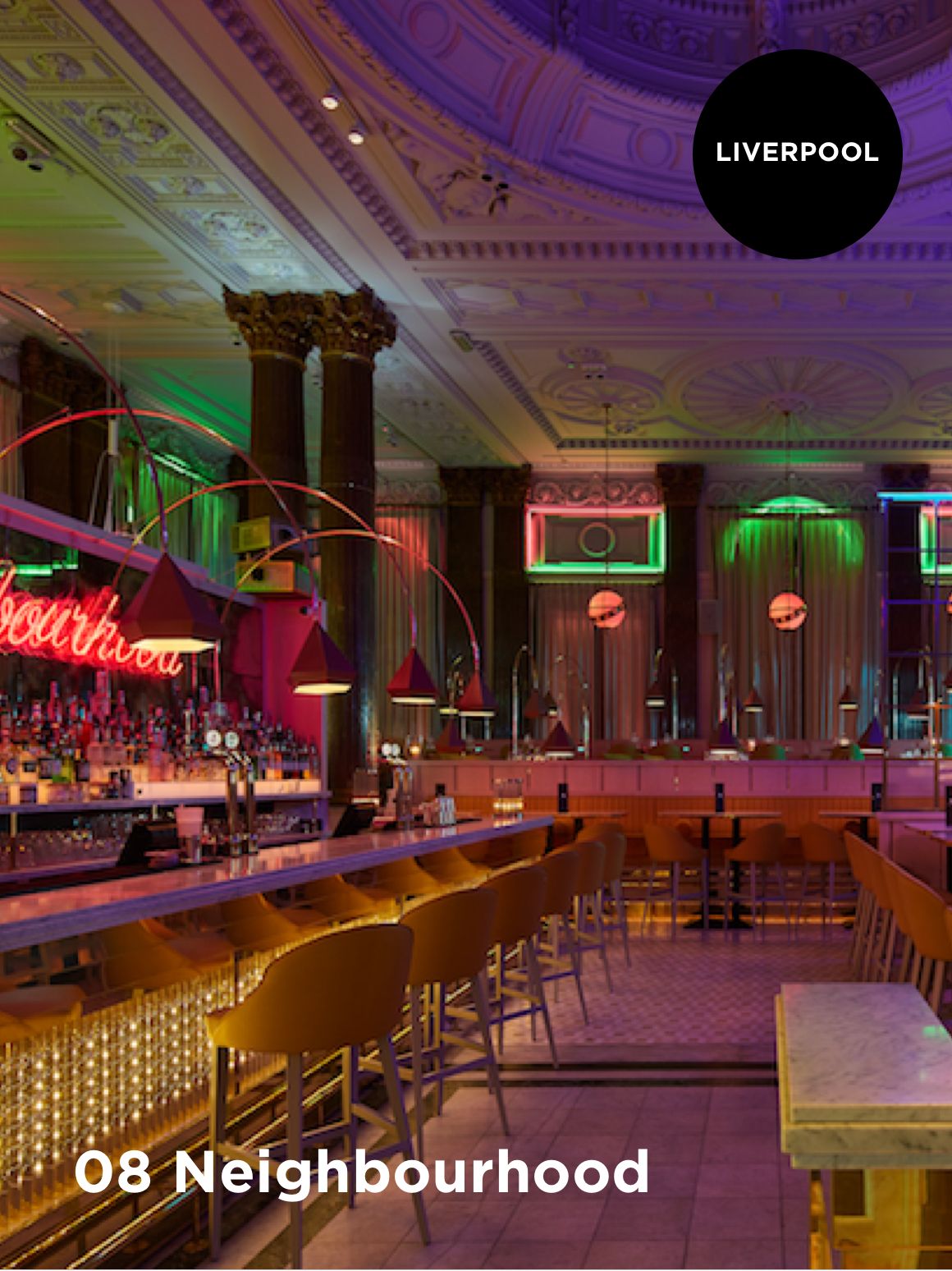 Confetti cannons, crazy cocktails and ridiculous parties is what sums up Neighbourhood in Liverpool. Decorated with tongue-in-cheek neon signs that read 'shit happens' (preach) and 'first never follows', they also have buttercup-yellow booths, loud artwork and a flower wall with angel wings that you can squeeze into with your bestie. There's no need to second guess if they do brunch either; they have a bottomless bonanza every Saturday.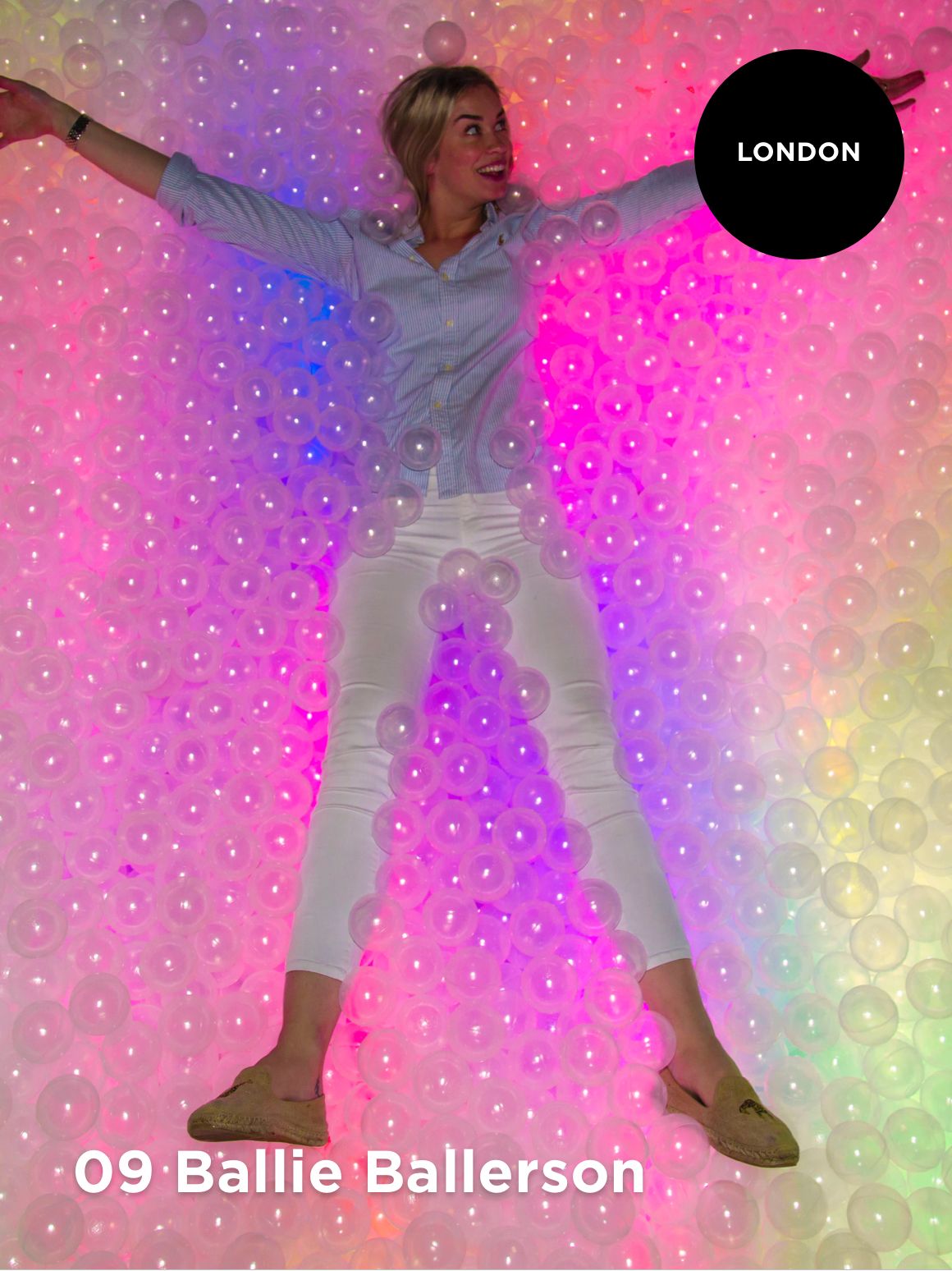 If you haven't paid this world-famous venue a visit yet, pencil a date into your diary right this minute. Ballie Ballerson is like one mega playground, only this time around you're allowed to dabble in some booze because you're all grown up. It has three separate ball pits to wander through and an intriguing menu of sweet-inspired cocktails. Just don't forget to get a selfie on their swing in the blue lagoon pit before you call it a day.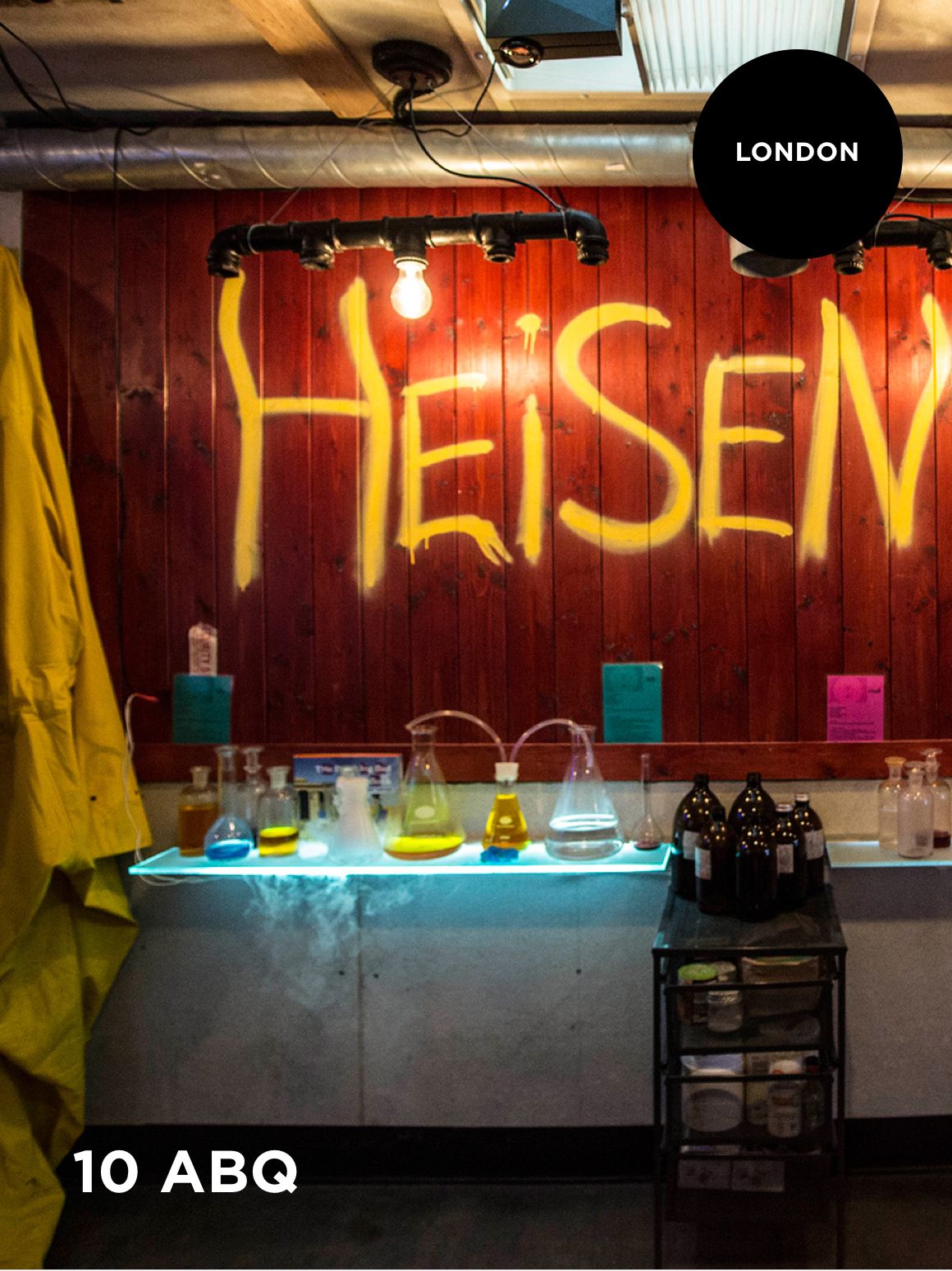 Two world firsts in one round-up? It's your lucky day. ABQ is the first molecular cocktail bar this planet has ever seen, and trust us when we say it'll look a right treat on your profile. Inspired by the sensational TV series Breaking Bad, this experience involves making badass cocktails in an RV, all while wearing a bright yellow hazmat suit. Masks and goggles are optional but one thing's for sure - you'll have a night to remember at this quirky experience.