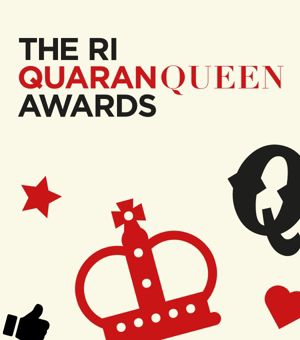 It might be the Queen's birthday but we're celebrating our RI QuaranQueens! What is a QuaranQueen you might ask? It is a bad ass babe who is absolutely bossing lockdown life and we know a few of them. From our Lounge Queen and Body Positivity Queen to our WFH Queen and Dancing Queen, see what RI Royalty won our awards and read their tops on how you too can be a QuaranQueen…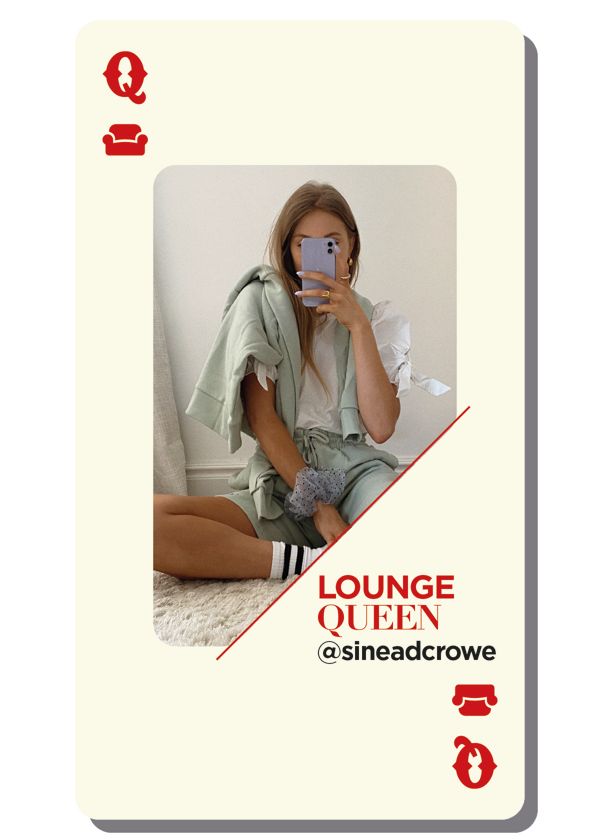 How do you feel about being nominated as our Lounge Queen?
I feel like this is NOT a surprise. As someone who spends 90% of her day in loungewear, I'm Lounge Queen and proud!
What's your favourite loungewear look?
I love shopping in the men's section for loungewear! Their hoodies and joggers are much cosier, and I love the simple styles! I'm especially loving the longer track shorts they have at the moment in so many amazing pastel colours.
What are your best tips for lounging in lockdown?
You've got to be comfy at all times. Joggers, a hoodie, a blanket, a whole load of snacks and Netflix!
What are your fave box sets to binge right now?
I'm obsessed with Modern Family! We also just finished Ozark which is AMAZING and Schitt's Creek which is so funny and light hearted. I'm slowly running out of things to watch on Netflix…
What 3 items do you keep within arm's reach while you're lounging?
Creme Eggs, a cup of tea and the remote control!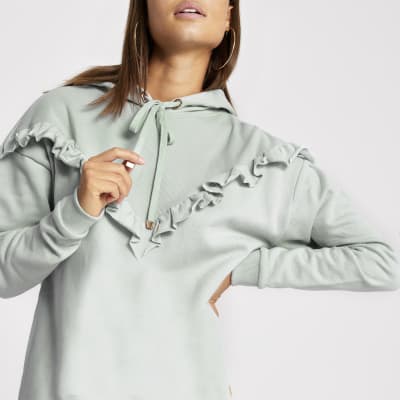 Light blue frill chevron ribbed hoodie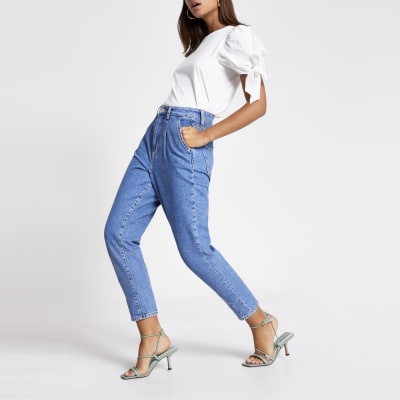 White short puff eyelet tie sleeve T-shirt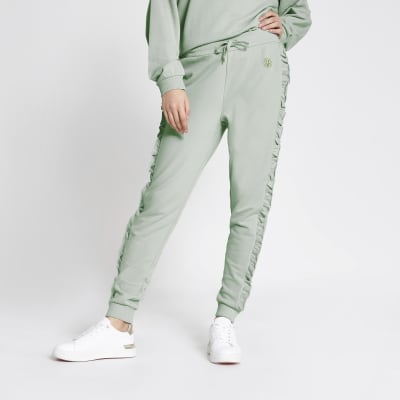 Light blue frill side RI joggers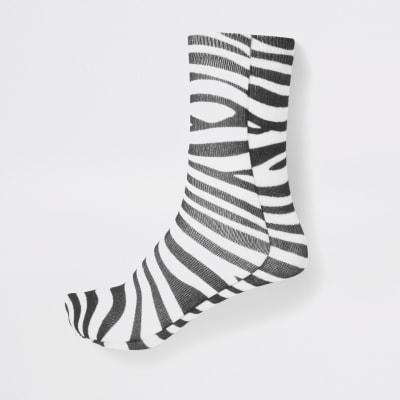 White zebra print ankle socks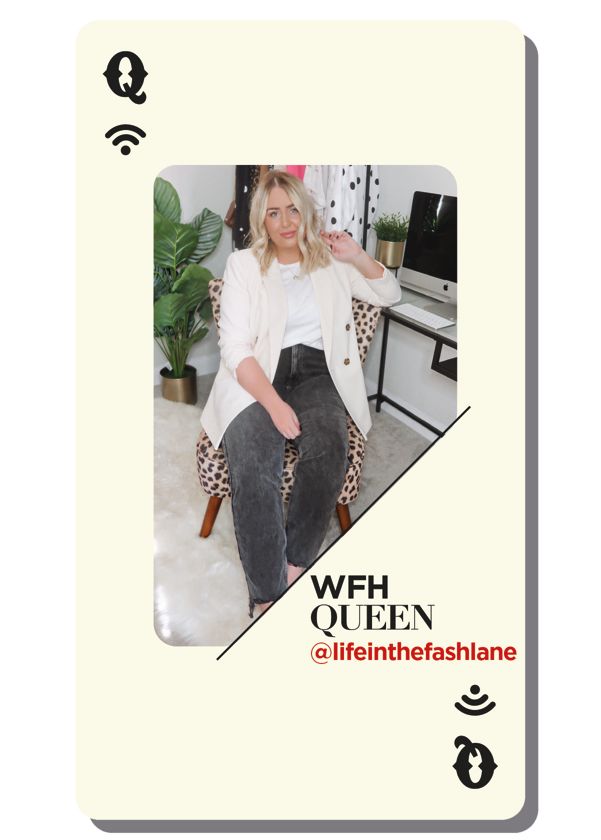 What are your best WFH tips?
Get up and get dressed - this really helps me to get into work mode. Schedule breaks because it's so important to get away from your laptop. Dedicate an area of your house to WFH, which you can leave after your shift. I think it's so important to separate work and home spaces, allowing you to switch off. Put the radio on or a podcast! These really help to create some background noise and listening to others talk really helps me to feel as though I'm in the office.
What are your favourite things about WFH?
I love being around my dog Maggie which we've adopted! I love that on my lunch I can take her for a walk, which also helps me to get out of the house during the day. I also love being able to set up a workspace in the garden so I can enjoy the sun whilst working.
What can we do when we're not feeling motivated?
Put a motivational playlist on! This really helps me to get in the work zone. Get dressed, make a to-do list and focus on what needs to be done today. Put on clothes! Be realistic and don't put pressure to overwork or complete tasks which aren't doable. Going for a walk on your lunch or before you start your shift really helps with motivation too.
How can we make our 'at home' offices more WFH-friendly?
Comfort is KEY! Make sure you have a comfy chair to sit in all day and add a comfy cushion. Make sure you have a desk set up you love, add a picture of loved ones, add flowers, plants or bits which suit your style and really make it your own.
How are you maintaining a work/life balance at home?
At the start of lockdown I found it hard to get into the flow of WFH and separating that work/life balance, but I've become strict on finishing on time and not overworking. I now make sure that every day I get up and dressed early, finish at 4 and take my dog for a walk.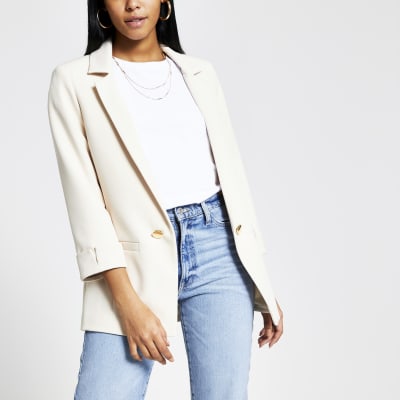 Cream turn-up sleeve blazer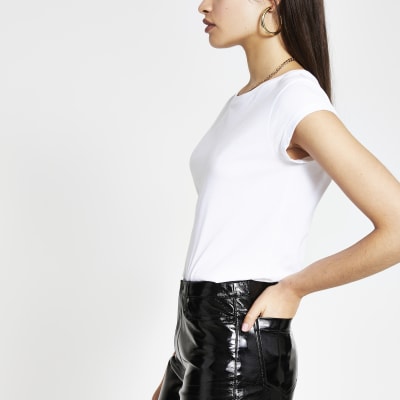 White short turn-up sleeve T-shirt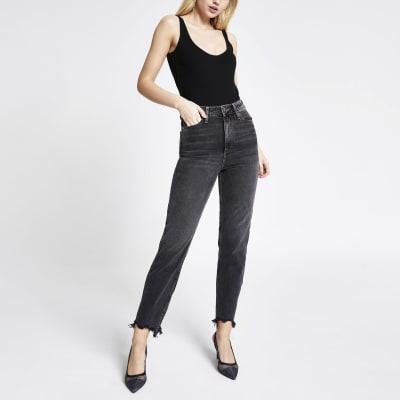 Black washed Carrie high rise Mom jeans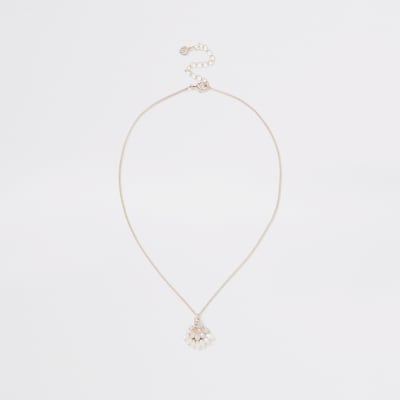 Rose gold colour short diamante necklace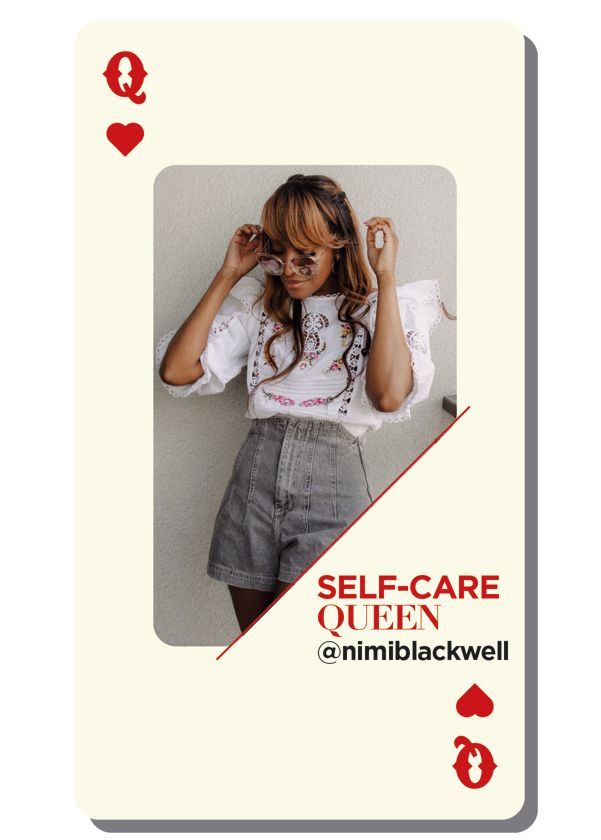 How are you relaxing and switching off in lockdown?
I've been trying to treat each week as a normal working week. In this job it's easy to get lost in my phone for hours and before I know it, it's time to go to bed! I close my laptop and put my phone down at 5pm each day so I can enjoy my evenings, and I take weekends off to chill and go for walks with my husband! To have that structure it has made it much easier for me to have that down time.
What are your top self-care tips?
The main ones for me are making sure I am eating as healthily as possible and exercising regularly. I feel so much better in myself and less lethargic during the day! Also constantly checking in with friends and family keeps me grounded and it's a constant reminder that I have an amazing support network. It's all about being present in the moment, going for lots of walks and getting that much needed fresh air when you can.
What are your favourite ways to treat yourself?
To be honest I love a good at home pamper sesh. Giving myself a nice face mask or doing my nails. I find this so therapeutic! I have been doing a lot of home redecorating which has done wonders for my well-being and has made me feel more comfortable in my space.
How are you making the most of the outdoors at the moment?
We are lucky enough to live by the river so we make sure we always head out when we can and walk along the Thames path! We're near a lot of lots of green space so it's been relatively easy to take a book to the park and chill out in the sun.
Why do you think self-care is now more important than ever?
We are living in such times of uncertainty that it is easy to get lost down a deep hole of depression and anxiety. It is so important to maintain a healthy relationship with ourselves. Knowing our worth boosts our confidence and self-esteem. I find meditation helps if I feel anxious, watching a light-hearted comedy or, again, just going out for fresh air to centre my mind.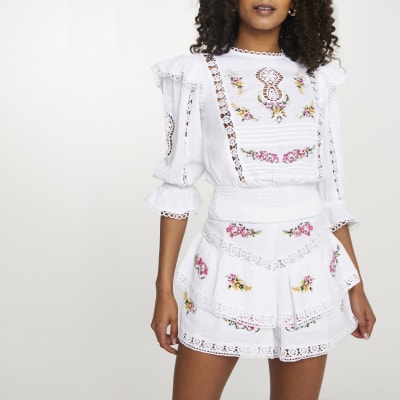 White embroidered frill sleeve top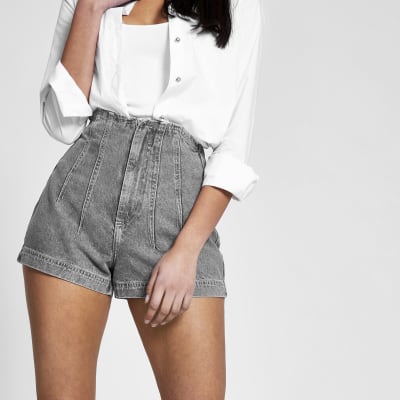 Light grey high rise stitched denim shorts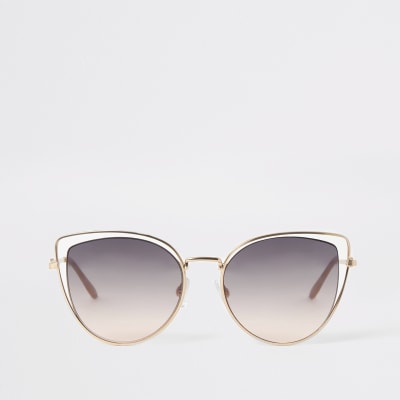 Gold double frame cateye sunglasses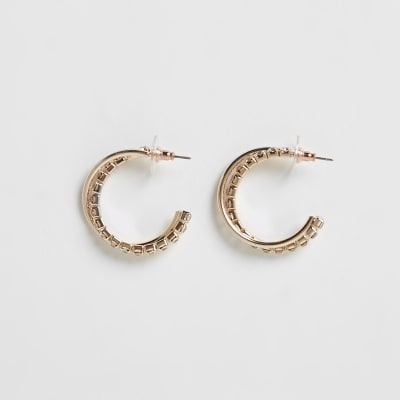 Rose gold colour twist hoop earrings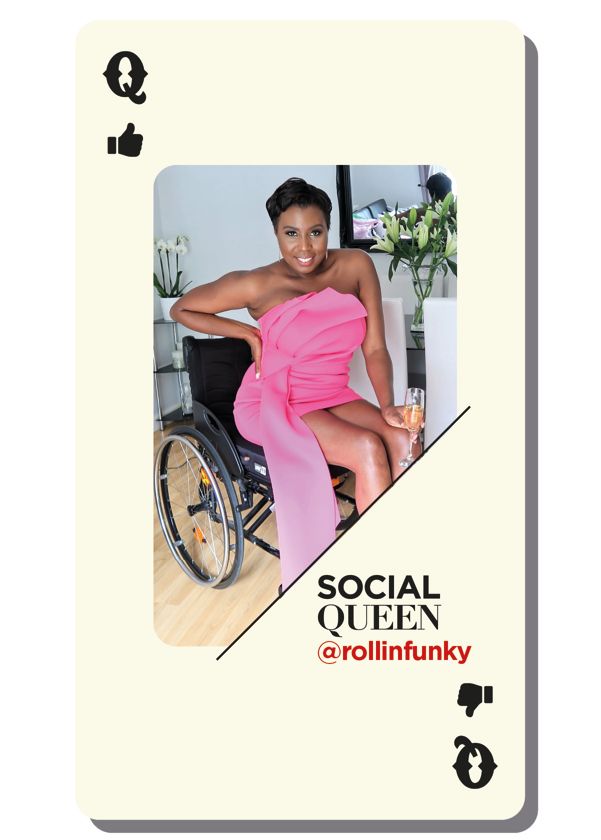 What are you favourite ways to stay in touch with friends and family right now?
It has been a real mixture. At the start of lockdown, I downloaded the House Party App and did a lot of groups and individuals video calls with family and friends via the app. As the weeks have gone by, it has been more group video calls and direct voice calls with people.
What's the best virtual party/Zoom call you've been to recently?
Every Friday night since the beginning of lockdown there is a virtual pub night on zoom that I have been attending. We have a mixologist and every Wednesday he sends us the ingredients list, as well as a step by step video on how to make the cocktail of the week, so come Friday we can all sip our cocktails together. Let's just say, it's just as well we are all already at home - there have been some messy Friday nights!
What can we do if we're feeling lonely?
I would recommend giving someone a call, or text someone and find out if they are free for a chat. If you do not have anyone you can call, there are lots of organisations you can contact that can help. The only way we can all get through this is by connecting with people, talking through your feelings.
How are you having fun with your Social Media accounts during lockdown?
I am really enjoying the Instagram live content especially the ones that brands are doing. From quiz nights to parties and yoga, the lifestyle content is great! I hope it continues after normal life resumes.
What are you most looking forward to when normal life resumes?
Going to the hairdressers and getting a haircut, visiting family and going to one of my favourite restaurants and bars. In that order LOL!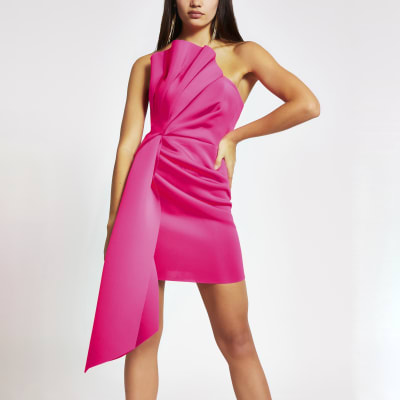 Bright pink ruffle bandeau mini dress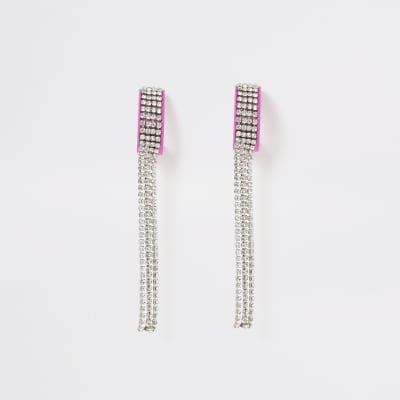 Pink diamante chain long tassel earrings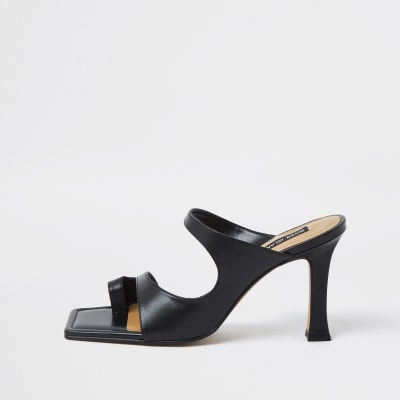 Black toe loop mule sandal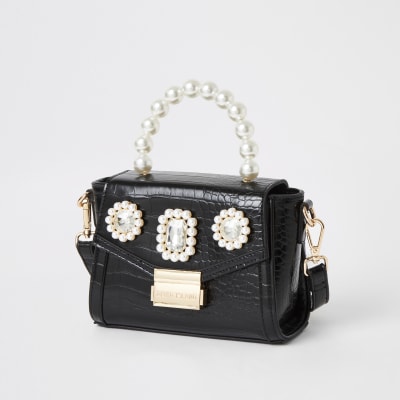 Black pearl embellished mini bag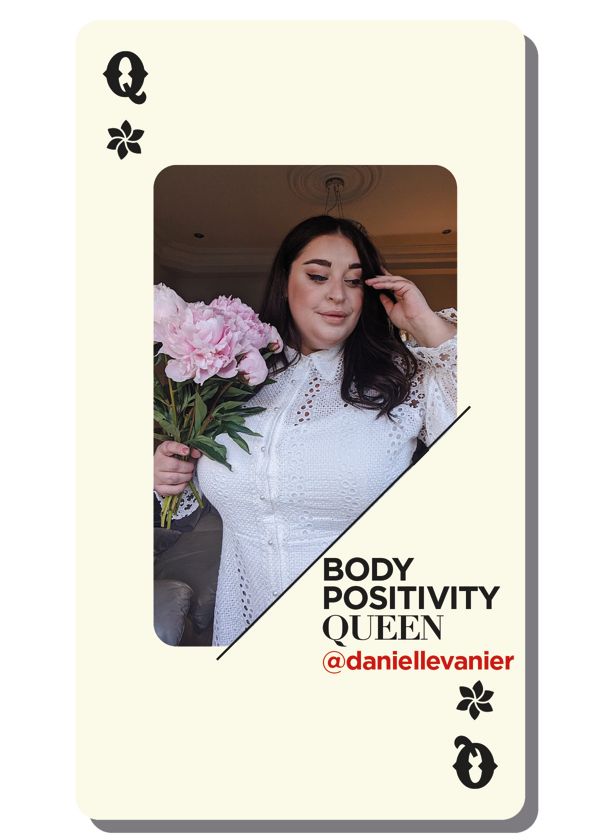 How do you feel about being nominated as our Body Positivity Queen?
I'm so grateful to be recognised as even a contender in this field - there are SO many worthy people who centre so much of their content around body positivity.
What are your best tips for being body positive?
I like to remind people of everything their body CAN do, no matter their shape or size. We tend to focus on our body image so much that we forget that what we look like, truly is the least exciting thing about us! Find beauty in being yourself, and not what you think everybody else wants you to be.
What do you do to make yourself feel good?
I like to surround myself with my friends, people who love me for who I am. Cracking jokes and laughing is something that is really important to me. I also think it's important to take time to be with yourself and your thoughts, rest, practise self-care and listen to what your body wants/needs.
Who are your body positivity Queens?
Kellie Brown will forever be my fashion inspiration and I love how her body positivity work focuses on dressing exactly how she wants whilst pushing the boundaries on what is "acceptable" for a fat person to wear.
Have you got any body positive book recommendations?
I'm currently reading No Big Deal by Bethany Rutter. It's funny, inspiring and doused in all of the body positivity I wish I'd been able to read when I was growing up.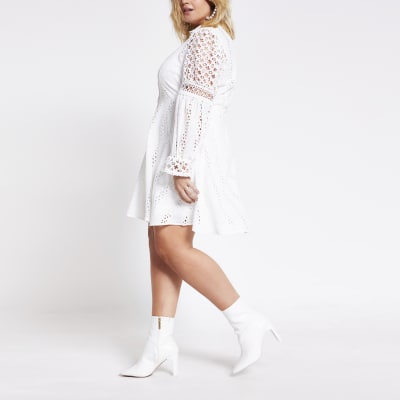 Plus white borderie lace mini shirt dress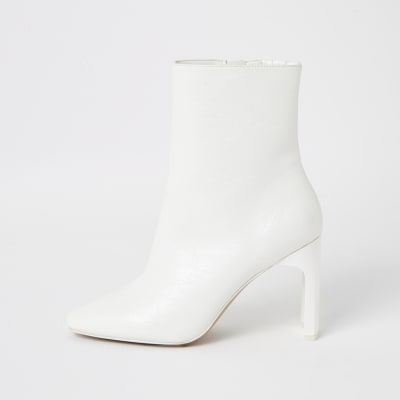 White textured high heel boots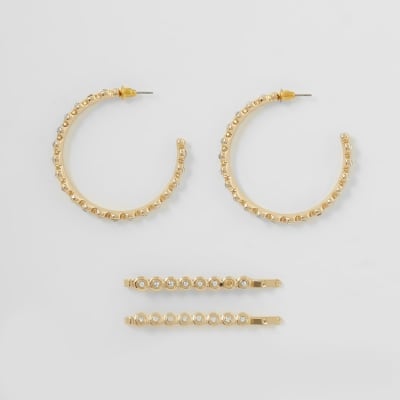 Gold colour diamante hoop and hairclip pack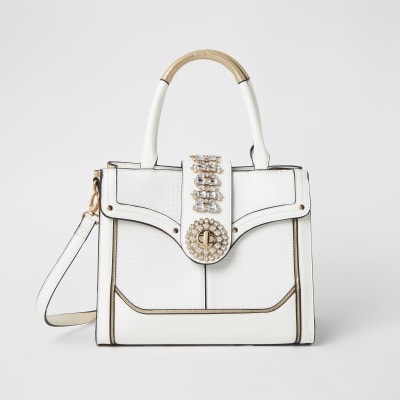 White embellished lock front tote bag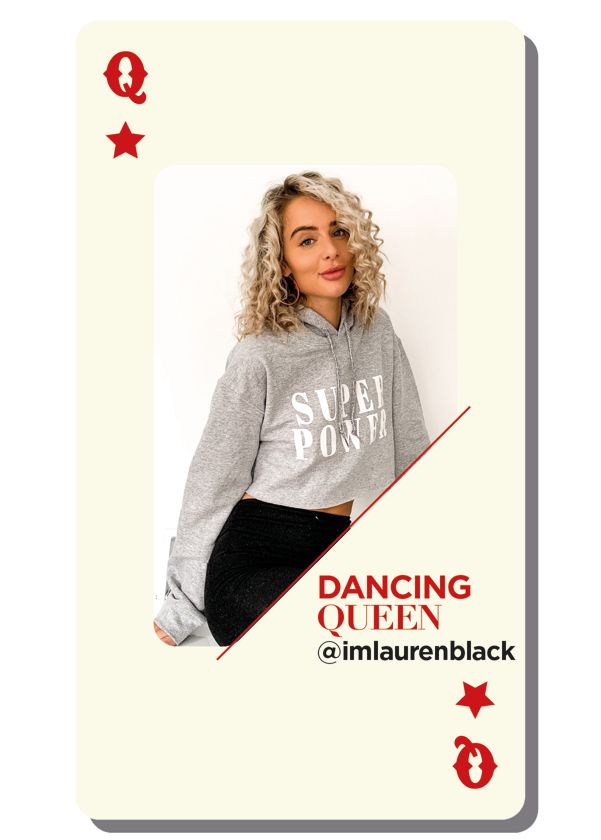 How do you feel about being nominated as our Dancing Queen?
It's an honour! I have always loved dancing and I gave up dance school when I was younger, so it's been really nice to get back into it a little bit again!
What are your 5 fave feel-good songs to dance to in lockdown?
Independent Women OF COURSE!!!!!
Savage
Xxxtentaction Hot Gyal
Octavian Papi Chulo
Maybe a cheeky shuffle to Pour The Milk by Robbie Doherty and Cola by Camelphat
What are your top TikTok tips?
Post consistently and find your niche!
What's the easiest way to learn a TikTok dance?
Sometimes what I do is screen record the dance if it's really fast and slow it down in the app InShot to make sure every move is right! I also learn the moves first then try and make it look good.
Where will you be dancing when lockdown is lifted?
There's a place in East London I was thinking about going to, but I need to do more research on where is the right place for me!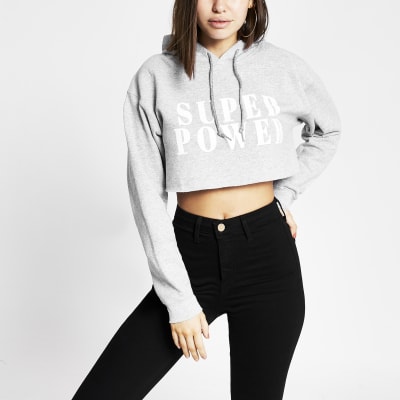 Grey 'Super power' cropped hoodie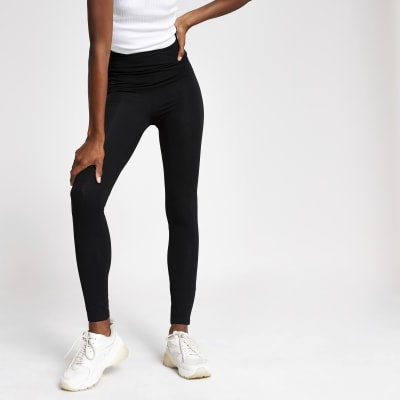 Black Rl high waist leggings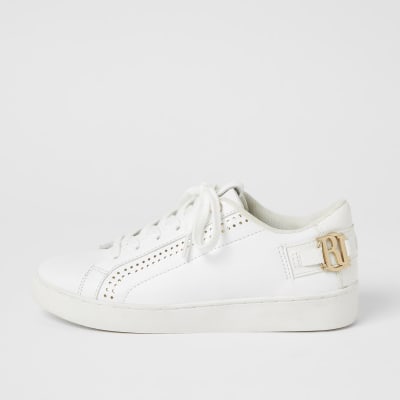 White RI perforated lace-up trainers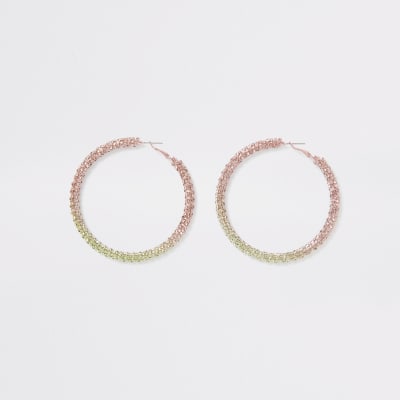 Pink ombre pastel hoop earrings