So we were lucky enough to spend the evening with MEGA babe and model Felicity Hayward for our latest edition of AnEveningWith hosted in our London Style Studio! Miss us on Facebook Live? Watch below as she talks allllll things self love, her fave trends and more!
5 Minutes With Felicity:
What inspired you to start the Self Love Brings Beauty movement?
I wanted to create a safe space for people of all genders, sizes and background to come together and celebrate their individuality.
What does Self Love mean to you?
Being content on the body you are living with, understanding that flaws don't exist and are only created by the media to prey on your insecurities.
When did you start your modelling career?
5 years ago I was scouted in an East London boozer whilst dancing to Diana Ross and asked if I would model as Anna Nicole Smith. The shoot was by photographer Miles Aldridge, once published I was approached by Storm and started my career as a plus size model.
If you could give your younger self any advice what would it be?
There are no two humans on this planet that are the same, you need to aspire to be the best version of yourself and not someone else.
How would you describe your style in three words?
Absolute sass queen.
What's your favourite thing in your wardrobe right now?
A strong head to toe colour block suit.
Who is your ultimate girl crush and why?
Rihanna in that carnival outfit, oh my gawd.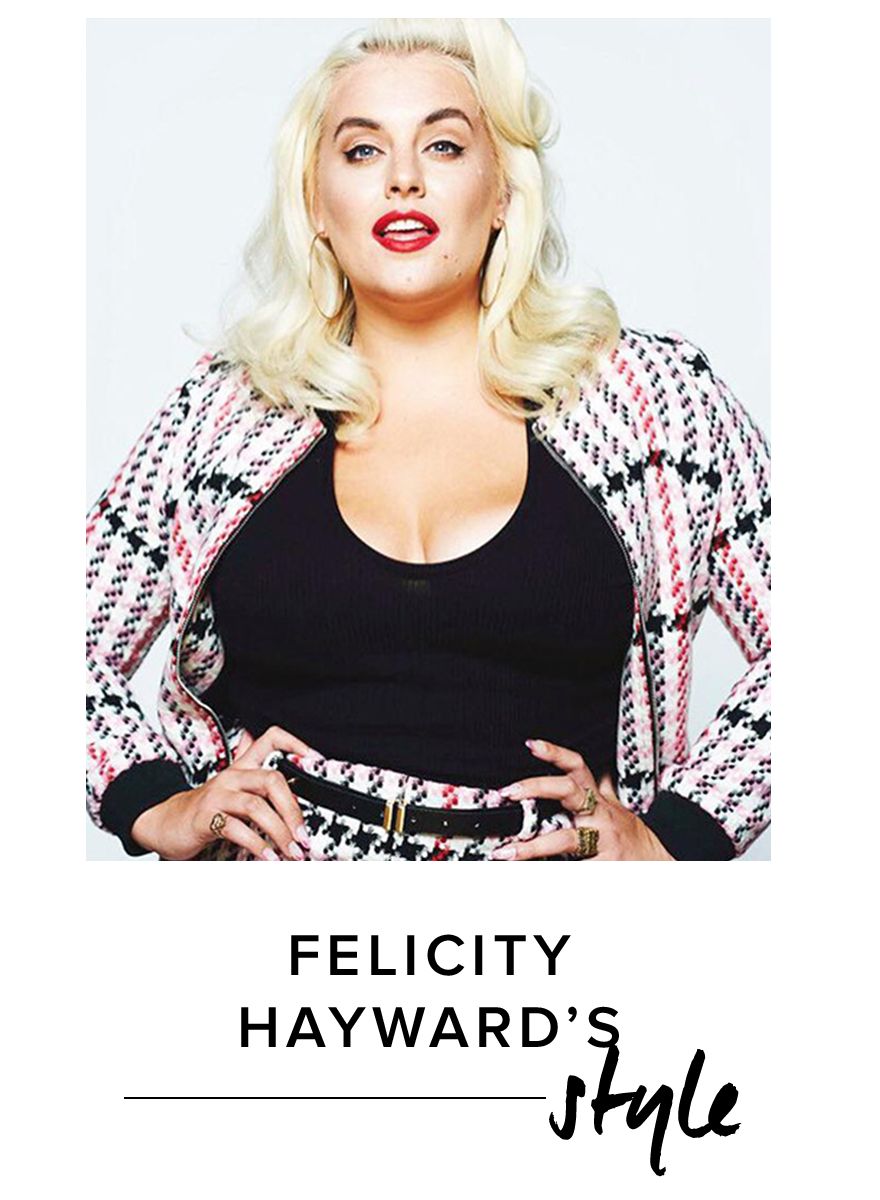 Be sure to keep an eye out for the next Style Insider magazine for an exclusive shoot with Felicity!