You're the boss, so take your power to the dancefloor with 80s-inspired party pieces. This Christmas get addicted to likes as RI Studio returns with a dynamic after-dark edit, as iconic as the 80s Femme Fatales who inspired it. Chanel your inner Grace Jones and strike a pose.
Montrez-leur qui mène la danse avec des looks du soir à l'esthétique 80s modernisée. Ce Noël, préparez-vous à une avalanche de compliments avec une collection pleine de panache, aussi unique que les femmes fatales dont elle s'inspire. C'est l'heure de révéler la Grace Jones qui sommeille en vous…
"Girls just want to have fun" und das ganz besonders auf der Tanzfläche RI Studio ist mit einer dynamischen, 80er-Jahre inspirierten Kollektion, die in uns die Femme Fatale zum Leben erweckt. Lassen Sie Grace Jones blass aussehen und shoppen die neusten Styles ...
Jij bent de baas dus breng je power naar de dansvloer met de jaren '80 geïnspireerde feestkleren. Raak deze kerst verslaafd aan RI Studio's dynamische kleding selectie voor 's nachts. Zo iconisch als de Femme Fatale van de jaren '80 … Haal je innerlijke Grace Jones naar buiten en strike a pose.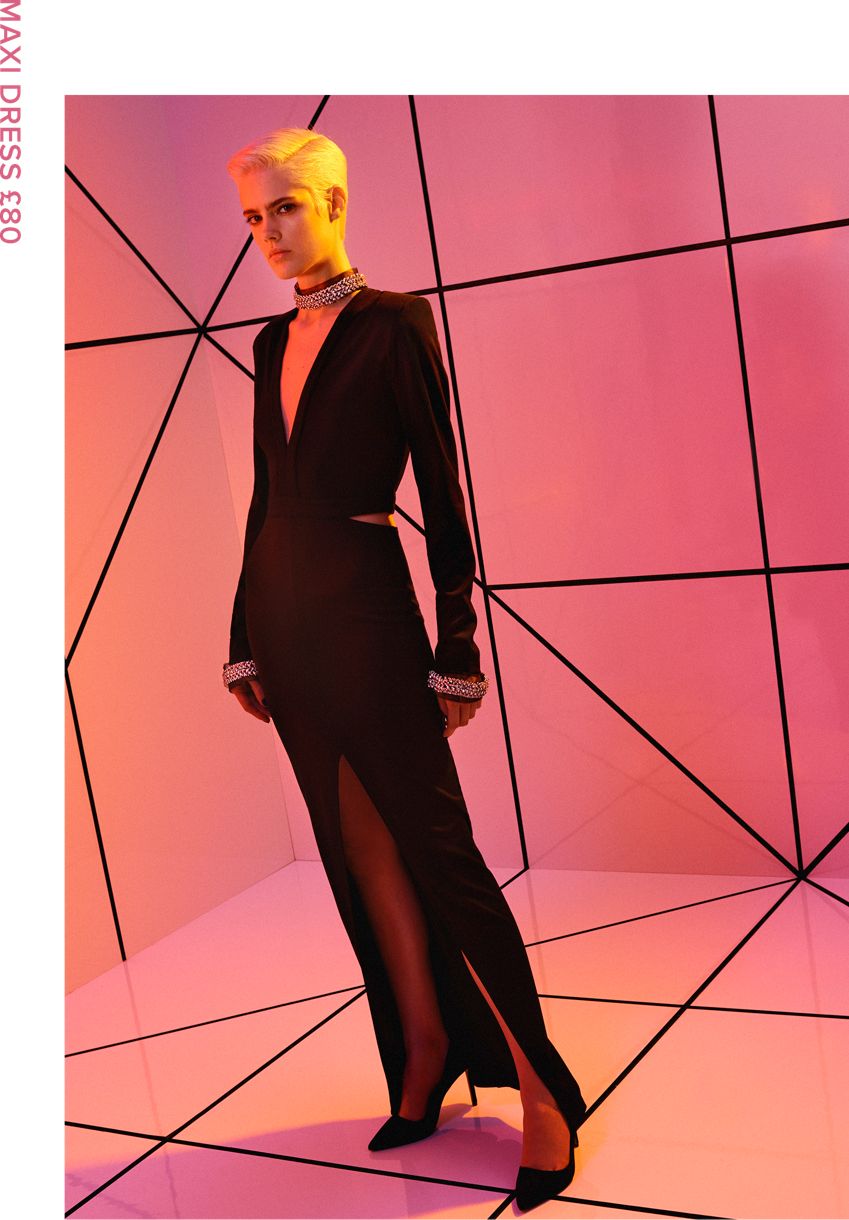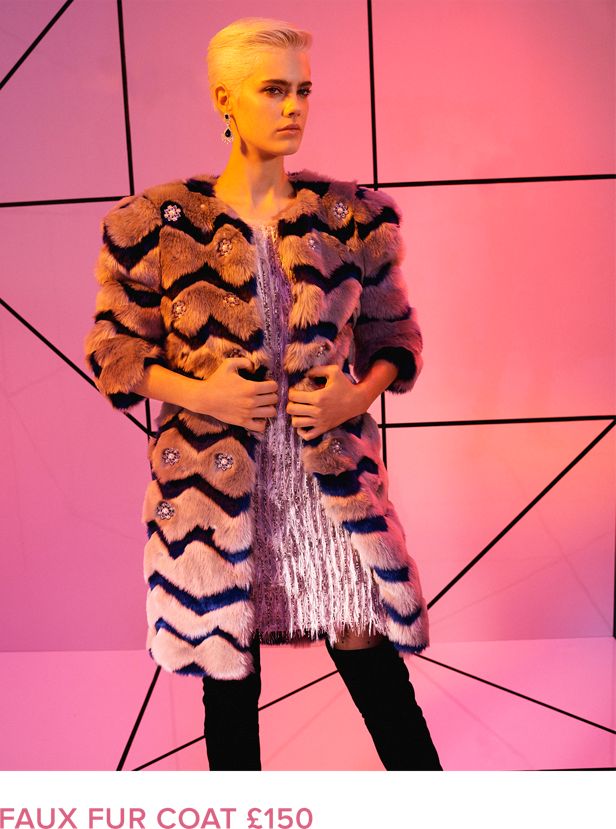 From fur to feather-trimmed, tailored to sculpted – this limited edit comes with the signature quality and attention to detail synonymous with RI Studio. All you need to bring is the party.
Pièces bordées de fausse fourrure ou de plumes, coupes contemporaines et structurées : RI Studio propose une fois de plus une ligne en édition limitée d'une incroyable qualité.
Ob Fell oder Feder, Schulterpolster oder betonte Taille – diese exklusive RI Studio Kollektion beweißt ihre so typische Liebe für's Detail. Alles was Sie mitbringen müssen? Party-Laune!
Van bont tot afgewerkt met veren, tailored tot sculpted – deze gelimiteerde selectie is gemaakt met de kenmerkende kwaliteit en aandacht voor details die synoniem staat met RI Studio. Het enige wat je mee moet nemen zijn je dans-moves.