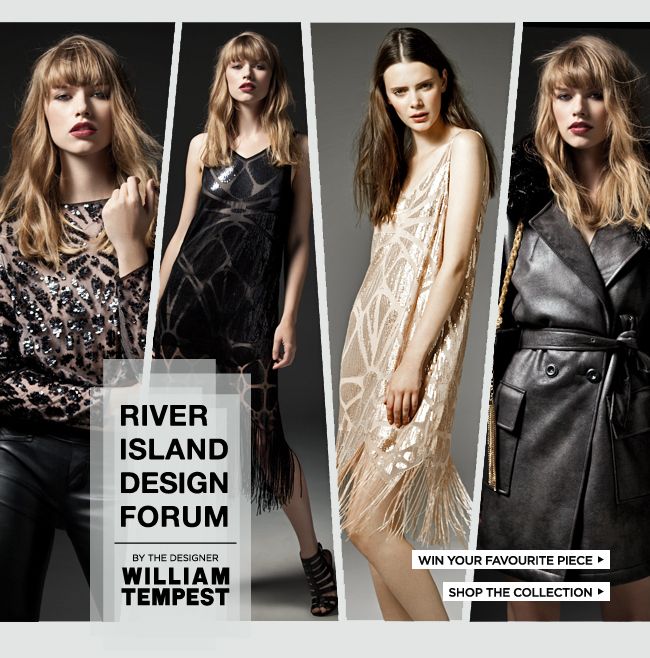 After launching earlier this year, River Island Design Forum returns for a second season with a collection of specially commissioned pieces created by William Tempest.
William's range for River Island is filled with eveningwear separates in sumptuous black and nude fabrics. Exclusively designed textiles, which you'll see running as a theme throughout the collection, include a tessellated design and a geometric art deco pattern.
William took inspiration from ancient Egyptian mythology, 1920s interiors and the work of the famed artist, M. C. Escher, for his designs. The scarab beetle, a symbol of wealth and power for ancient Egyptians, acts as a key motif which runs throughout the range via prints and intricate detailing.
This Design Forum collection made its debut via short film at London Fashion Week's second biannual FASH/ON FILM festival . FASH/ON FILM, an initiative devised by the British Fashion Council in conjunction with River Island, aims to support and develop creative film in the industry.
Watch the video above to see the William's collection in action, head here to shop the collection online.