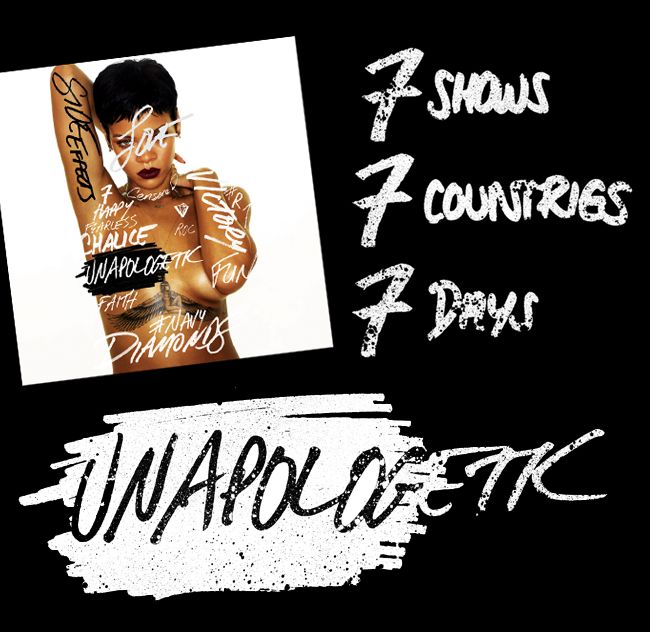 Rihanna's taking to the skies to celebrate the launch of her latest album, "Unapologetic"… and we're going with her!
"Unapologetic" will be Rihanna's seventh album release in as many years so Ri Ri is embarking on a whistle-stop world tour where she'll perform 7 shows in 7 countries in 7 days.
150 journalists representing 82 countries, a group of VERY lucky fans from the Rihanna Navy and Team River will be taken aboard a Boeing 777 twinjet to travel to all the shows with Rihanna.
Amazing, right?! We'll be keeping you updated across every single air mile on Twitter, Instagram and here on Style Insider of course. PLUS we'll be giving you the chance to join us on the UK leg of the tour in the very near future. We'll be revealing how you can get your hands on the money-can't-buy tickets soon. Watch this space!