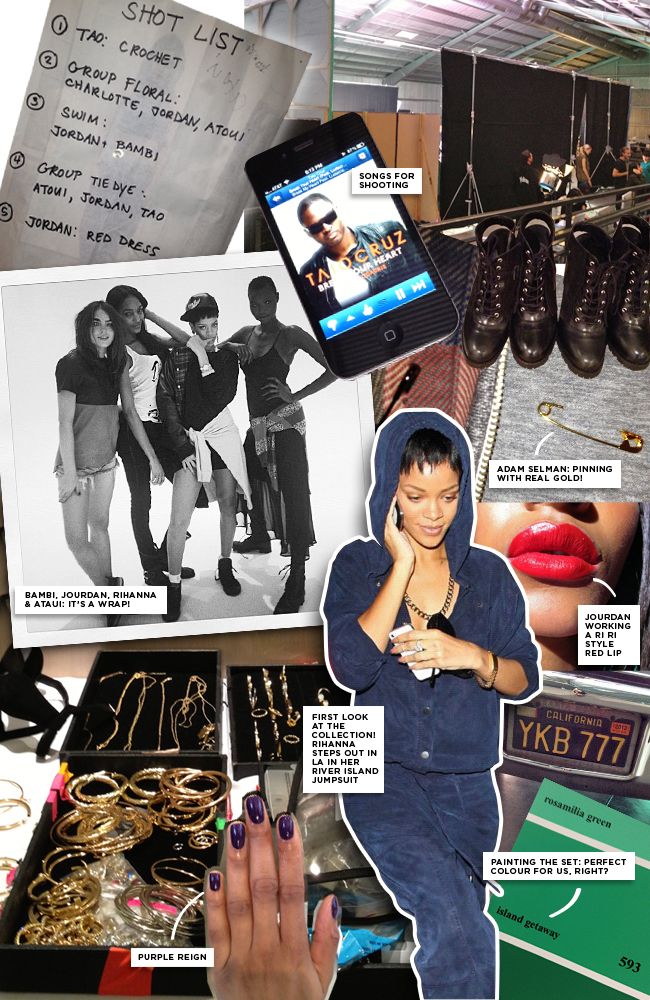 We shot our first Rihanna for River Island ad campaign last week in lovely Los Angeles. Fancy taking a peek behind the scenes?
Of course we can't show you the images yet – you can look forward to seeing them in 2013 – but we can give you a bit of backstage insight to keep you going for now.
Rihanna joined us at Milk Studios in LA to direct her first ad campaign and our first Rihanna for River Island range. Models including Jourdan Dunn, Bambi Northwood-Blyth and Ataui Deng (more to be revealed - watch this space) hit the set for the shoot in looks styled by the inimitable, Mel Ottenberg. Rihanna's design partner for the collection, Adam Selman, was also on hand to make sure the pieces he created with Ri Ri looked perfect on the girls. And of course, they did.
Ever the multi-tasker, Rihanna was juggling styling with Mel and directing the look and feel of the campaign shots. She even managed to squeeze in a quick chop from her hair hero, Yusef Williams, who we met on the 777 tour (she's back on the Pixie crop now, don't you know).
The two day shoot came to a head with an obligatory bit of Instagram action from Ri Ri. She posted a shot of the models off duty once the campaign had wrapped for the day. We can't wait to show you the models ON duty though. Bring on the spring!