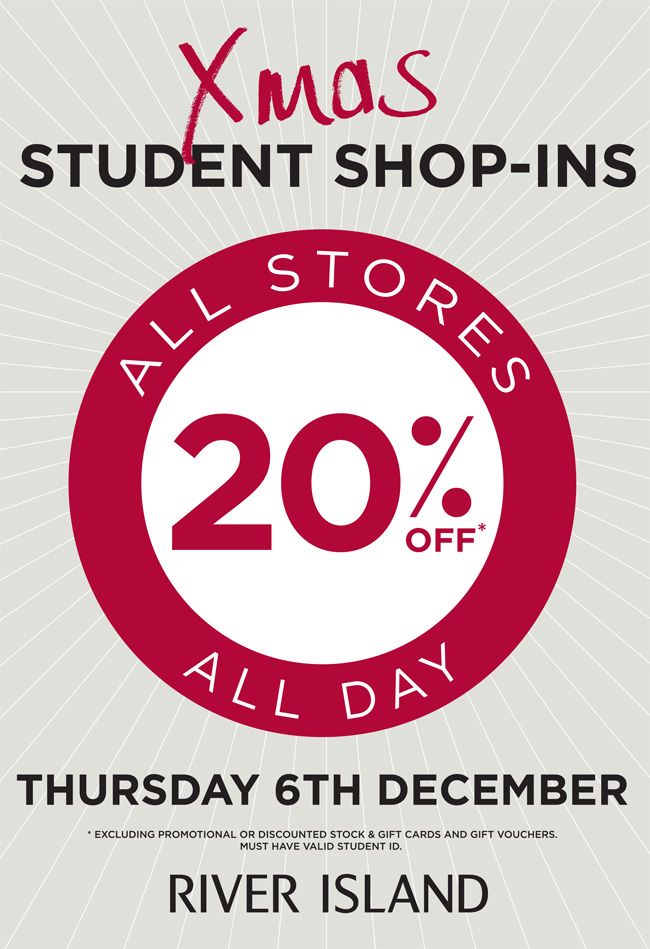 Students: your Christmas shopping just got a whole lot easier. Here's how you can shop with 20% off in stores and online.
All of our stores in the UK, Ireland, Belgium and the Netherlands will be giving students 20% discount on all purchases on Thursday 6th December! Students in the UK will also be able to shop with 20% off online on the same day.
Not bad for a pre-Christmas treat, eh? If you're heading down to one of our stores to claim the discount make sure you take your valid student photo ID with you. If you're planning on using the discount online, have a read of our full terms and conditions here.