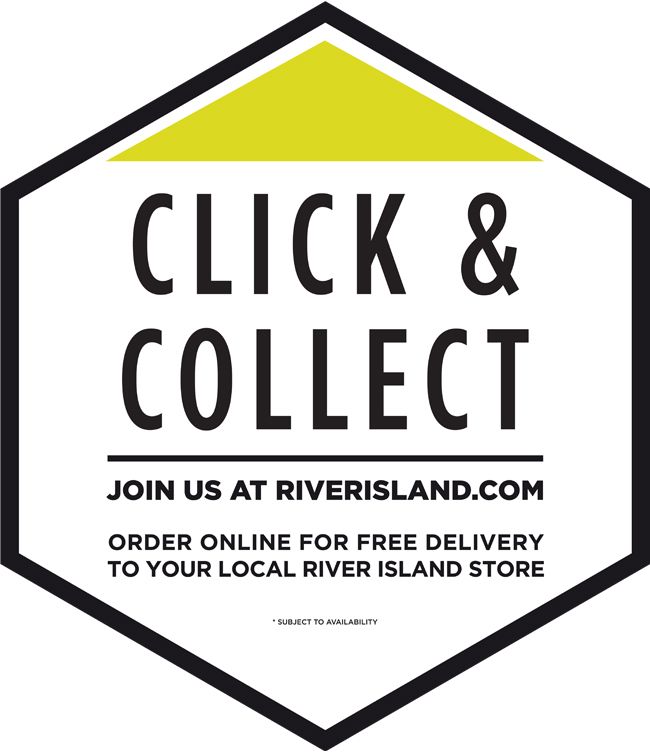 Choose from any River Island store in the UK to have your order delivered to or simply get it delivered to a local shop within the Collect+ network.

Click & Collect
Our new Click & Collect service offers all the benefits of shopping online with the added convenience of picking your order up at any UK River Island Store for free.
To place your order, simply select 'Collect from a River Island store' at the checkout and choose your preferred UK store. Pay online and collect at the store of your choice at a time convenient for you PLUS you can return your order to any of our stores.
You'll be able to track your package and we'll send you an email as soon as it arrives to let you know that it's ready to collect.
Collect+
We're also now giving you the option to have your order delivered to one of over 5,500 UK local shops with our Collect+ service. Select 'Collect+' at the checkout, choose your preferred UK shop from the list of supermarkets, newsagents and corner shops and pick it up at your convenience!
Let us know what you think of these new ways to shop by commenting below.