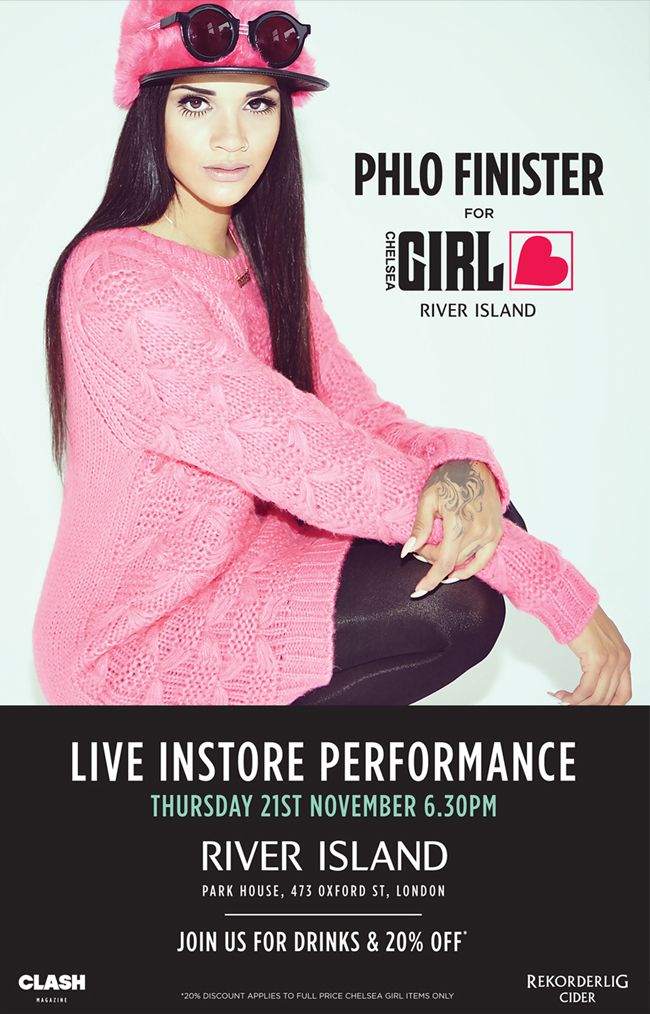 Our new Chelsea Girl range is now available to buy in store and online, and we're so excited to see up-and-coming US singer/ songwriter Phlo Finister model the collection for us.
With her signature mod style, Phlo is the perfect choice to showcase the latest Chelsea Girl collection, which rediscovers the sixties with a clean and feminine approach.
Californian born Phlo used her own style and influences to create the looks for the campaign, which incorporates leather pinafores, velvet swing dresses and vintage inspired jumpsuits. In short - we want it all and we think you will too.
To celebrate, we're hosting a special event at our Park House store on Thursday 21st November with a live performance from Phlo at 6.30pm plus drinks and 20% off the new Chelsea Girl collection. If you're going to come along, make sure you RSVP here storeevents@river-island.com!
If that's not all we're also offering one lucky Style Insider reader the chance to win £500 to spend at a River Island store.
COMPETITION NOW CLOSED
What do you think of the Phlo Finister for Chelsea Girl campaign? Will you be joining us for the Park House store event? Get in touch in the comments below or tweet us @river_island using the #PHLOxCG.