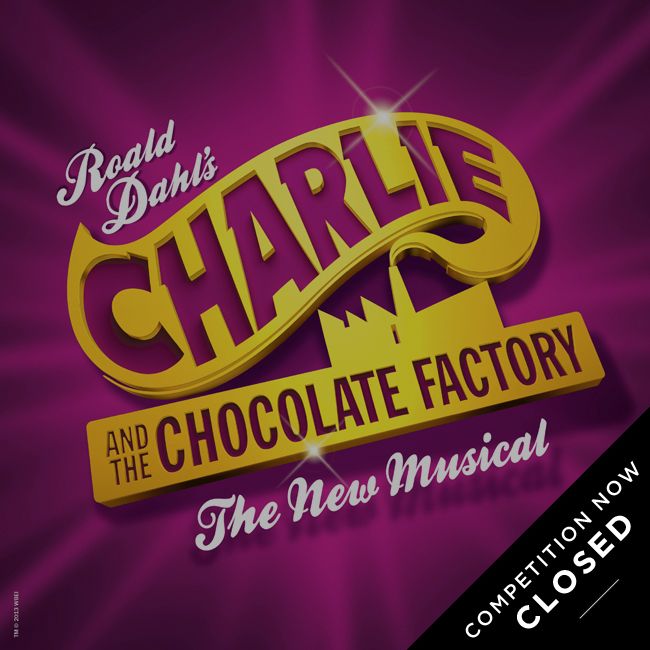 Last week we took our seats inside the majestic theater Royal as we watched one of our favorite childhood stories from Roald Dahl come to life on stage, as soon as the lights went down we knew we were in for a special treat. We got our golden ticket, and now we're giving you the chance to win yours!
When Charlie wins a golden ticket to the weird and wonderful Wonka Chocolate Factory, it's the chance of a lifetime to feast on the candy he's always dreamed of. But beyond the gates astonishment awaits, as down the sugary corridors and amongst the incredible edible delights, the five lucky winners discover not everything is as sweet as it seems.
Director Sam Mendes brought the story to life with stunning sets and incredible costumes that allowed us to see our fantasties play out before our eyes. A chocolate garden, an army of squirrels and the curiously peculiar Oompa-Loompas make this spectacular new musical a feast for all your senses.
The moment that we were all eagerly waiting for came, and the crowd fell silent. As Willy Wonka appears on stage and invites Charlie and the other children into his magnificent factory, the audience was filled with sheer delight.
We don't want to giveaway too much, but as Willy Wonka himself sings, 'It has to be believed to be seen'.
If you're looking for something that the whole family can thoroughly enjoy, go and get your tickets now! Or better yet, enter our competition by clicking on the link below.
For your chance to win, click to enter HERE. *COMPETITION NOW CLOSED