We love hearing your thoughts on our latest products and trends, so when we decided to put a couple of our favorite pieces on promotion we thought we'd come straight to you to find out which items you most wanted to see reduced in price for an exclusive promo.
You voted on Facebook and selected these items to be reduced by 25% for 24 hours only!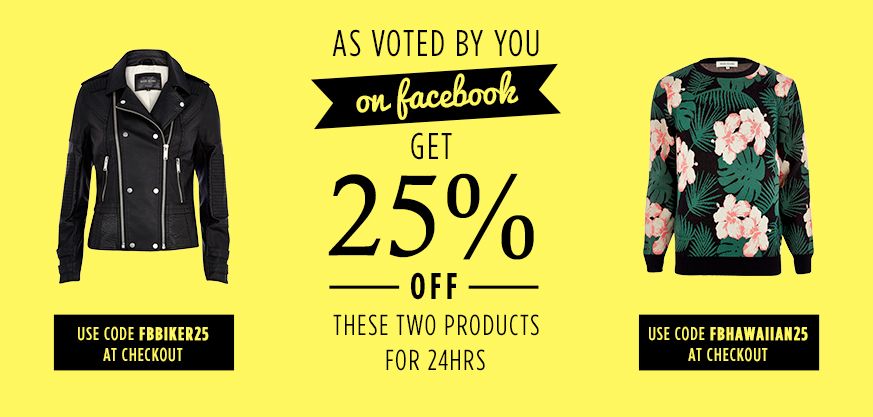 Simply enter the promo codes stated above at the checkout to validate the discount on these items.
Make sure you 'like' us on Facebook so you can get involved with all of the exciting things we're doing!