To coincide with the launch of his amazing collection for River Island Design Forum collection, we caught up with designer Joseph Turvey to talk about his influences and plans for 2014. Don't forget to pick up a copy of our Spring Style Insider Magazine to read our full feature about the collection.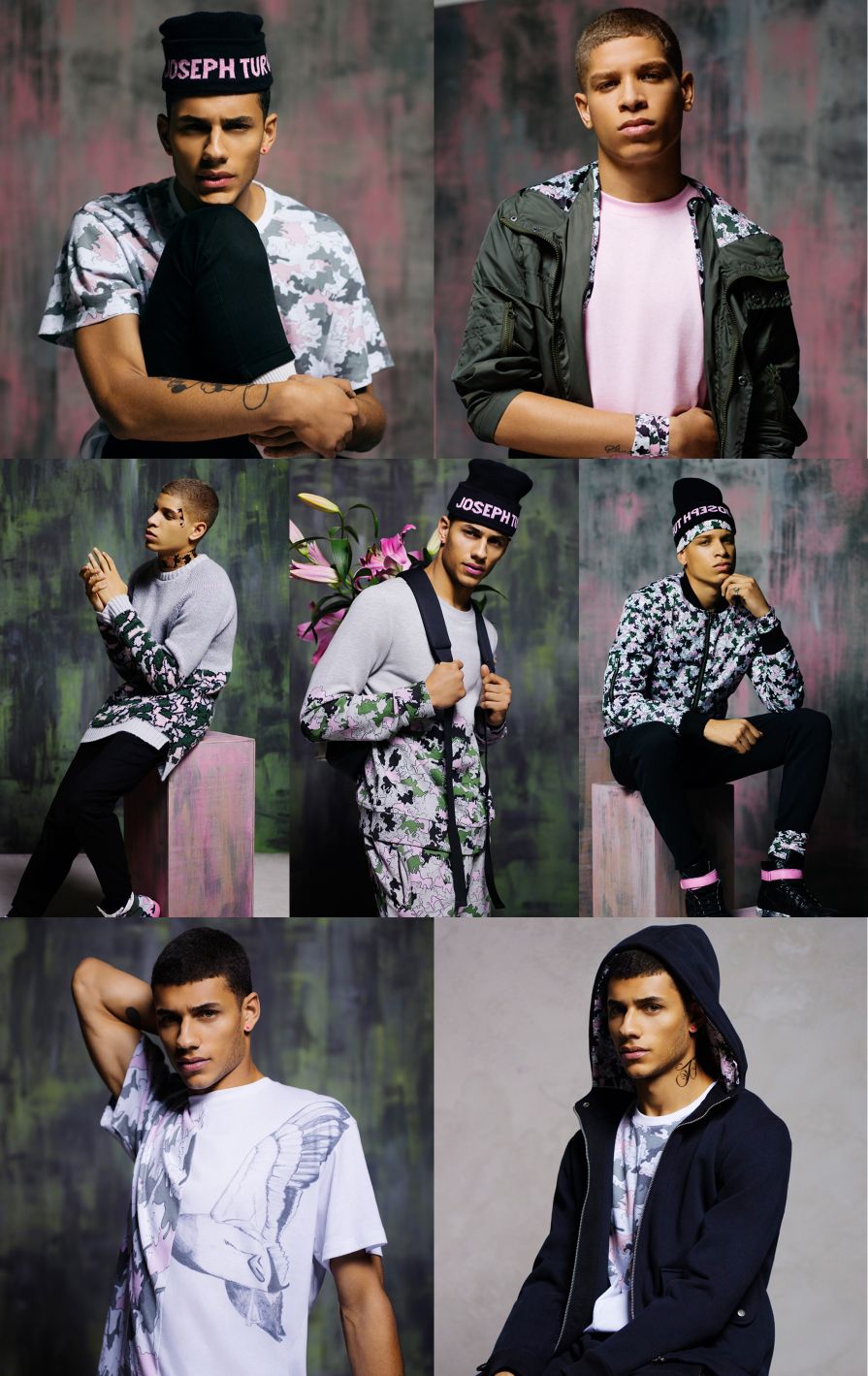 How did you get into designing?
I have always enjoyed designing and it just seemed like a natural progression for me.
Where do you draw your design influence from?
I usually start off with a person I'm interested in as a starting point and build the collection from there.
Which celebrity, dead or alive, would you love to dress?
Beyoncé hands down.
How has working with River Island Design Forum helped you?
It's a completely different process from how I would usually work on a collection. I usually work with a small team so to share my ideas with so many people working in different departments was incredibly exciting. With Design Forum I was designing for a different customer so it made me re-evaluate who the Joseph Turvey boy is and what the brand is about.
What is a key theme of your collection?
My starting point was Jamel Shabazz's documentary work and it all developed from there.
How would you describe your collection and what type of person have you created it for?
The collection is an extension of what I do with the mainline, sportswear with hand illustrated prints but we kept the River Island customer in mind throughout the entire design process.
What's next for you and what else can we expect from you for 2014?
We've just shown the mainline at L:CM and there's lots of exciting projects coming up. We want to continue growing and pushing the brand forward.
If you haven't already, shop the Joseph Turvey for River Island Design Forum collection here .
What are your favorite pieces from the collection? Let us know by commenting below or tweet us @riverisland using the #JosephTurvey4RIDF.