We caught up with model collective and faces of the Joseph Turvey for River Island Design Forum collaboration, Justanorm ahead of the launch of the spring collection.
Harry, Boyd, Jeremy, Chuck, Dylan and Jamel make up London style collective, and we chat to them about making it in the modeeling industry and what it was like working on the Joseph Turvey for River Island campaign.
You can shop the collection in selected stores and online here !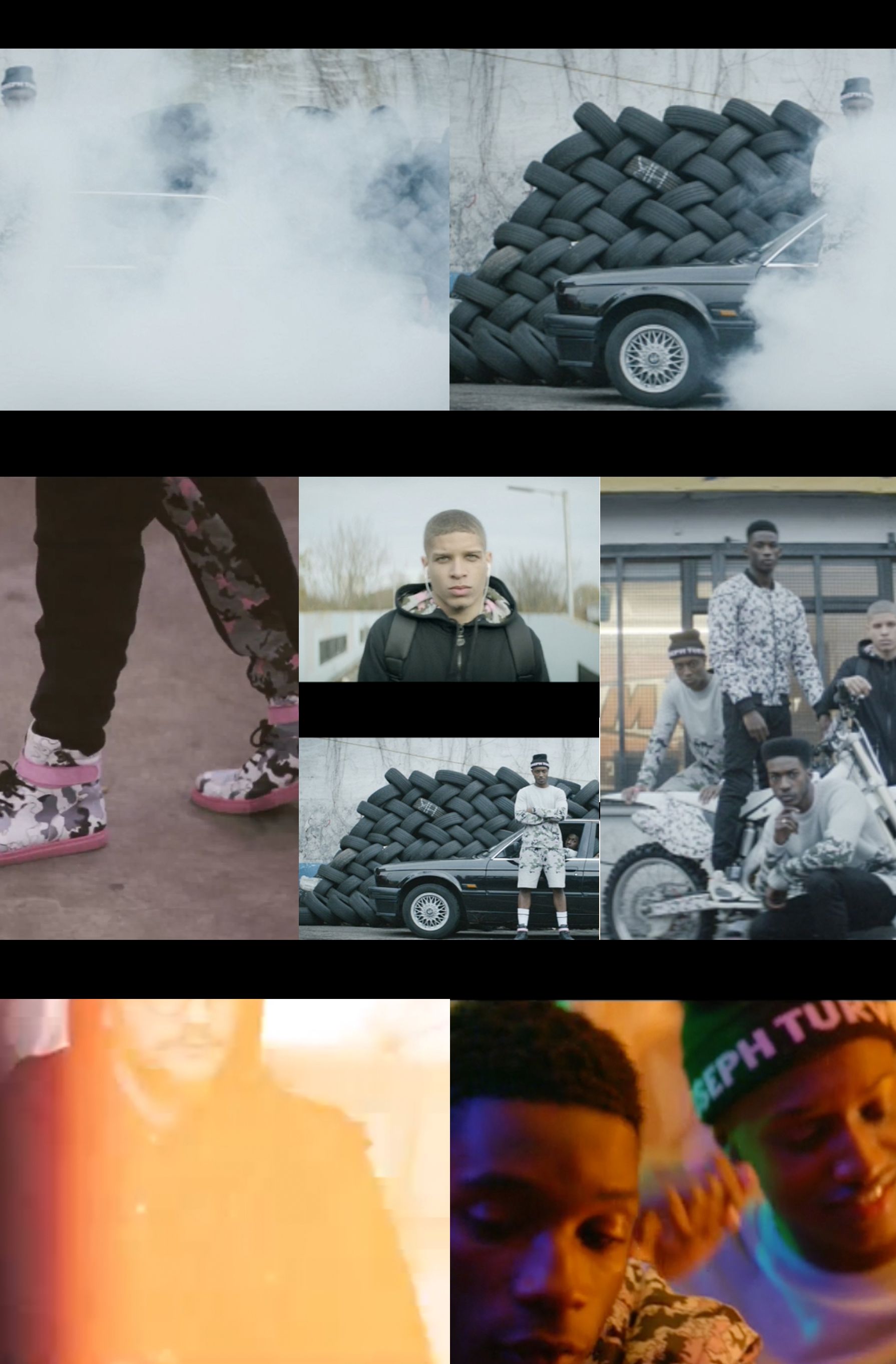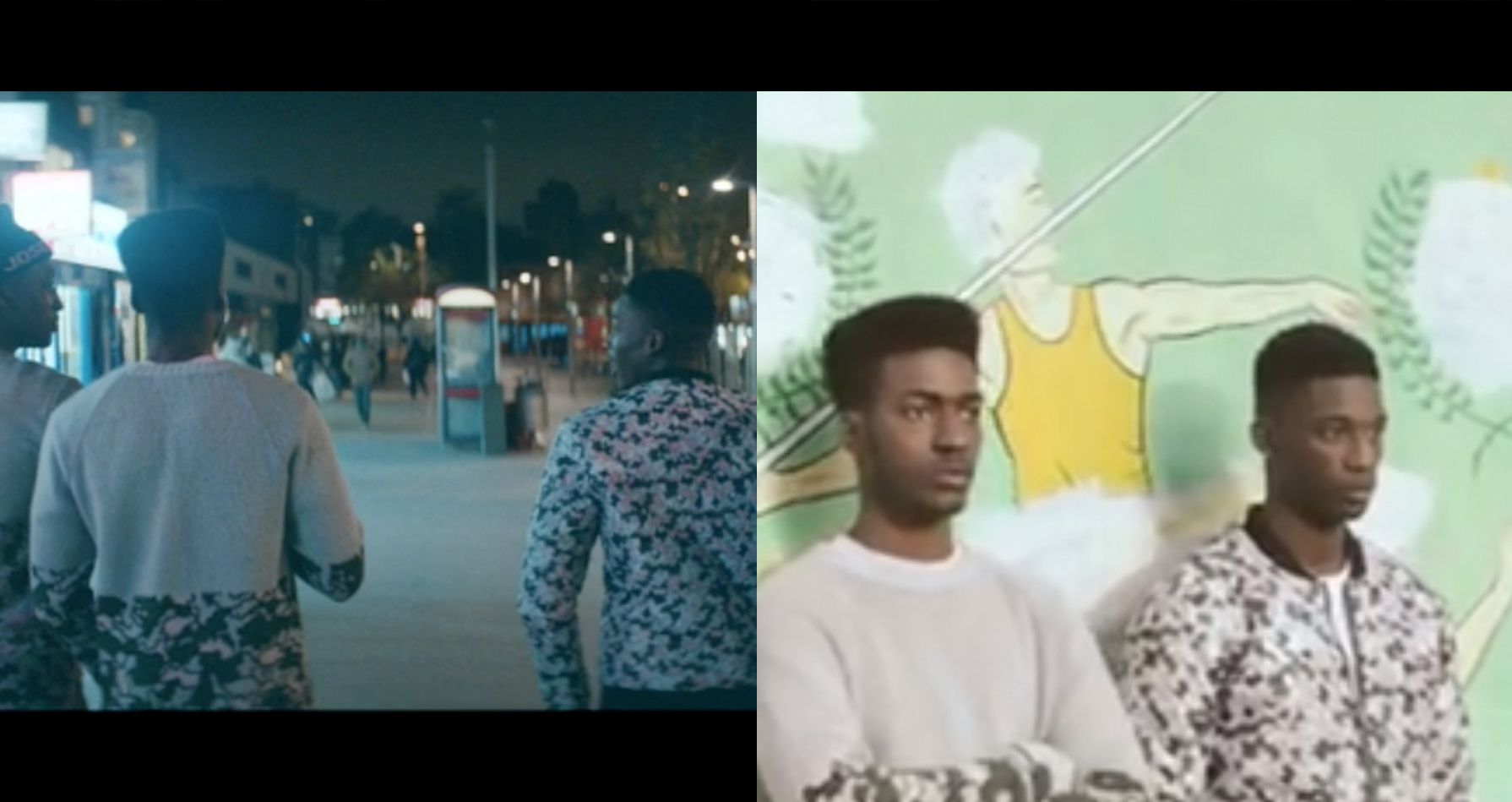 What made you choose modelling as a career?
We all found modelling through different paths which I think is quite amazing. Some were scouted, some were aware of the opportunity, some were referred, but we all made it in. Harry had had a tough few years in general life and was fortunate to have a brother who was also in the industry, which allowed him to get a look in. For me ( Jeremy ) personally, I was desperate for money and had a tough time after my football dreams hadn't worked out. I was originally misled by false ads online, but a year later the rest was history! Jamel was actually referred to agencies and forced to go by his mum! Chuck and Boyd were referred to agencies after being spotted out and about. Dylan was actually working at River Island and was scouted on route to work, he then went on to be the face of the campaign a few months later!
What advice would you give to budding models?
I think the single most important piece of advice I'd give is... if you're already with an agency and have been signed... be patient. Above all, enjoy it! There are perks but make sure you have a plan and think about the future and what can come of it. For aspiring models, I would say the best thing is to do your research and gain information from people who really know what they're talking about. Especially from reputable agencies.
What skills do you need to become a model?
(LOL) Skills... Get your smize on smash! Take selfies and practice in the mirror! Just clock that and you're good! It definitely helps to be a good people person - that goes for life not just modelling. If people like you then they'll feel happy to help you out. Apart from that I don't think skills are needed. There's nothing more beautiful than jumping into an industry and being open to all the new opportunities. Without being foolish of course... *side eyes*
Where should you look to begin your career if you are aspiring to be a model?
I'd say the best place to begin is definitely with an agency. However, we've heard loads of stories about models getting turned down, but returning a bit later and eventually signing. Otherwise, one of those shows such as BNTM or competitions to be the face of 'enter brand here' is also a good way to get exposure and show you're capable of doing the job. An agency will definitely guide you in the right direction and can really manage your career. I'd definitely say it's the safest way to start out in the industry!
How do you feel when you're on the runway?
Like the man! (LOL) It used to be nerve-wracking for a few of us. Despite a lot of us being new faces, modelling does a great deal for your confidence and over time it's like anything, you get used to it. Im sure we'd be able to perform in front of thousands if we wanted to... *side eyes all round*
What's the most interesting shoot you've modelled on?
As individuals I'm sure there's too many to name, but in terms of us as Justanorm, it has to be the Joseph Turvey for River Island Design Forum collaboration. The clothes were cool, the team was amazing and we got to be ourselves and literally that was it! Sure we love a bit of role play but being comfortable in clothes that we would wear normally made us feel a lot more at ease and I'm sure it shows through in the end product. To find out that the fashion film made the Vimeo Staff Pick was also quite humbling. We're really happy for Alex Turvey (the director of the film) in achieving that too. He did an amazing job! We've got a few shoots coming up and an editorial coming out soon, but the River Island shoot that will be hard to top!
What is the most challenging part of your job?
It really depends! For some of the boys it's probably just turning up on time! But I'd say it varies from doing things outside of your comfort zone to achieving amazing results. Or long hours and numerous changes during commerce jobs or fittings can be extremely tiring. However, for the most part I'm sure most would agree that the modelling side is pretty enjoyable. We're still dipping our toes into loads of other fields for now, and we intend on making these concrete in the coming months. Timing is everything for us!
Have you ever had to model something you felt uncomfortable in? How do you deal with this to still portray a look of confidence?
I'm pretty sure everyone has; there have been times where even in runway shows we've had to walk in shoes two sizes too small! But hey it's got to be done. But in all honesty, if anything is too uncomfortable then we just wouldn't do it. There's been loads of stuff though... once one of the guys (no names) had to wear a thong for a runway show under some translucent pants! Once again *side eyes commence* ... say no more.
What are the benefits of working in a group?
Socially it's a lot more enjoyable and less nerve-wracking. You're basically building a brand around the things you enjoy and you love doing and you get to share that with the people around you at all times. It's actually an amazing feeling, we're really fortunate. Business wise, a lot of things are still being worked out but actually working on projects and improving in areas is amazing. We send content and updates through group chat and getting constant support with anything you're doing in life is good for the soul man. It keeps you in a positive state of mind constantly.
Do you find that people make any assumptions about you as a person based on your job?
It's funny that this question came up. I'm sure it does but this is the whole reason that we came together in the first place. Despite being friends and wanting the same things, as Justanorm we basically wanted to show people that although we're models, we're actually 'just normal boys'. We're not stuck up, we're not stinking rich (that bit comes in next year LOL) we probably live next door to your uncles, aunties, sisters, brothers and nephews! But we love the contrast of being on a runway in Milan one minute and then being on a pavement in East London the next. We love it and want to show the world our life through Justanorm. Check out the site , follow us on social media. Be part of our journey!
We'll definitely be following the boys on their journey! What do you think of the boys Joseph Turvey for River Island campaign? Let us know by commenting below or tweeting us @riverisland using the #JosephTurvey4RIDF.