Here at River Island we love Fashion Week, especially when it hits our home town of London! We wanted to bring you all the latest fashion news and gossip direct from the shows, so we asked the lovely Reem Kanj, from fashion blog Five Five Fabulous to share her LFW diary with us exclusively on Style Insider.
REEM'S LFW DIARY: DAY 1
The first day of London Fashion Week is always fun. Although it's quieter than the rest of the week, there's an element of excitement with the hundreds of spectators, bloggers and editors showing up at Somerset House for a day full of shows.
My day started off fairly relaxed, with no shows to attend until 2pm, I enjoyed an energy breakfast at home before heading off to The Apartment to catch up with my blogger friends and fit in a few more delicious snacks.
Today I decided to keep things casual and comfortable wearing River Island flats, cropped pants, a white shirt and a River Island coat on top, which kept me very cozywhile I made a stop at Daks in Somerset House, followed by the Amanda Wakely show in Mayfair at 3:30 and of course the highlight of the day, the Fash On Film event at Somerset House.
Until tomorrow...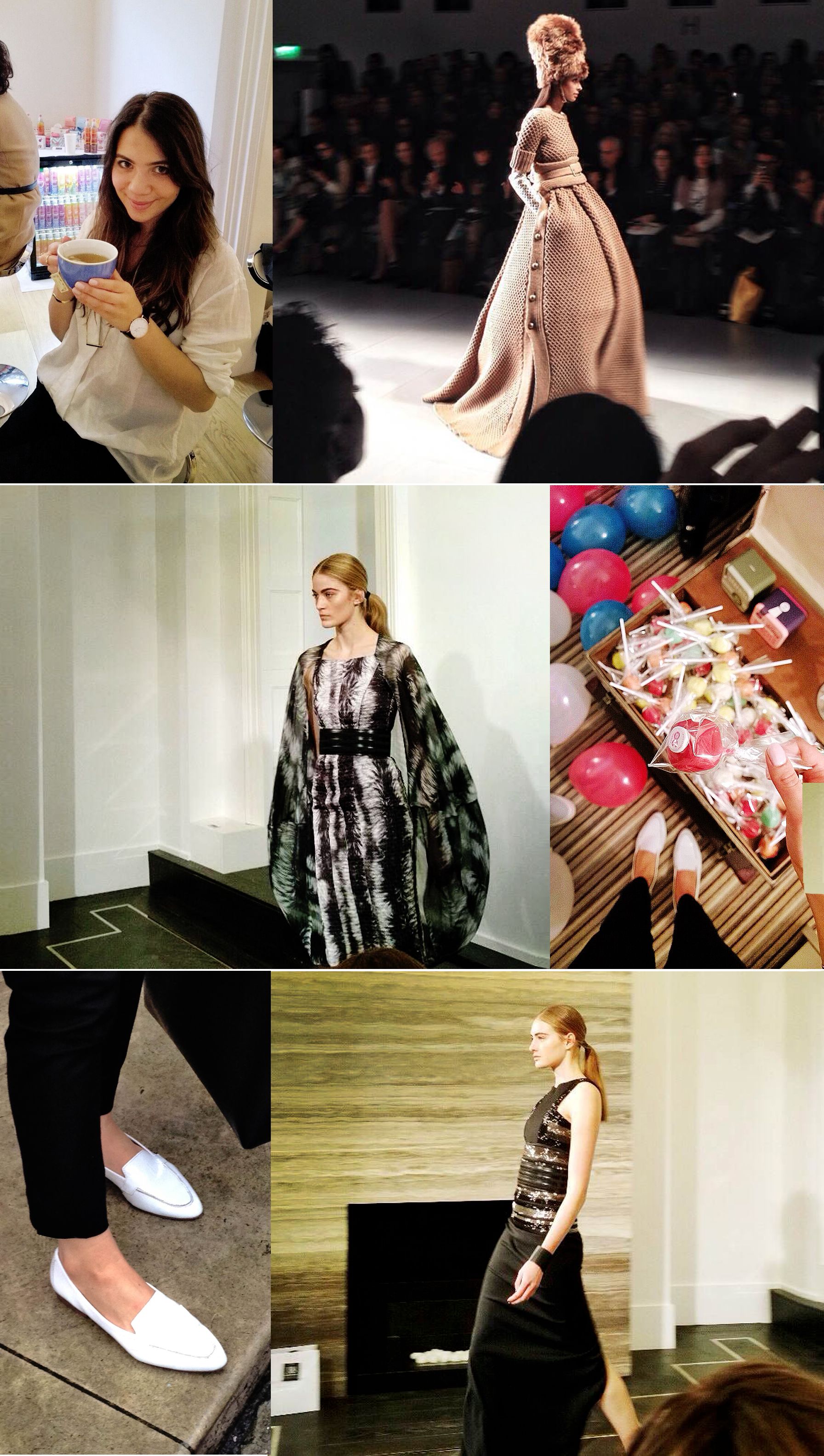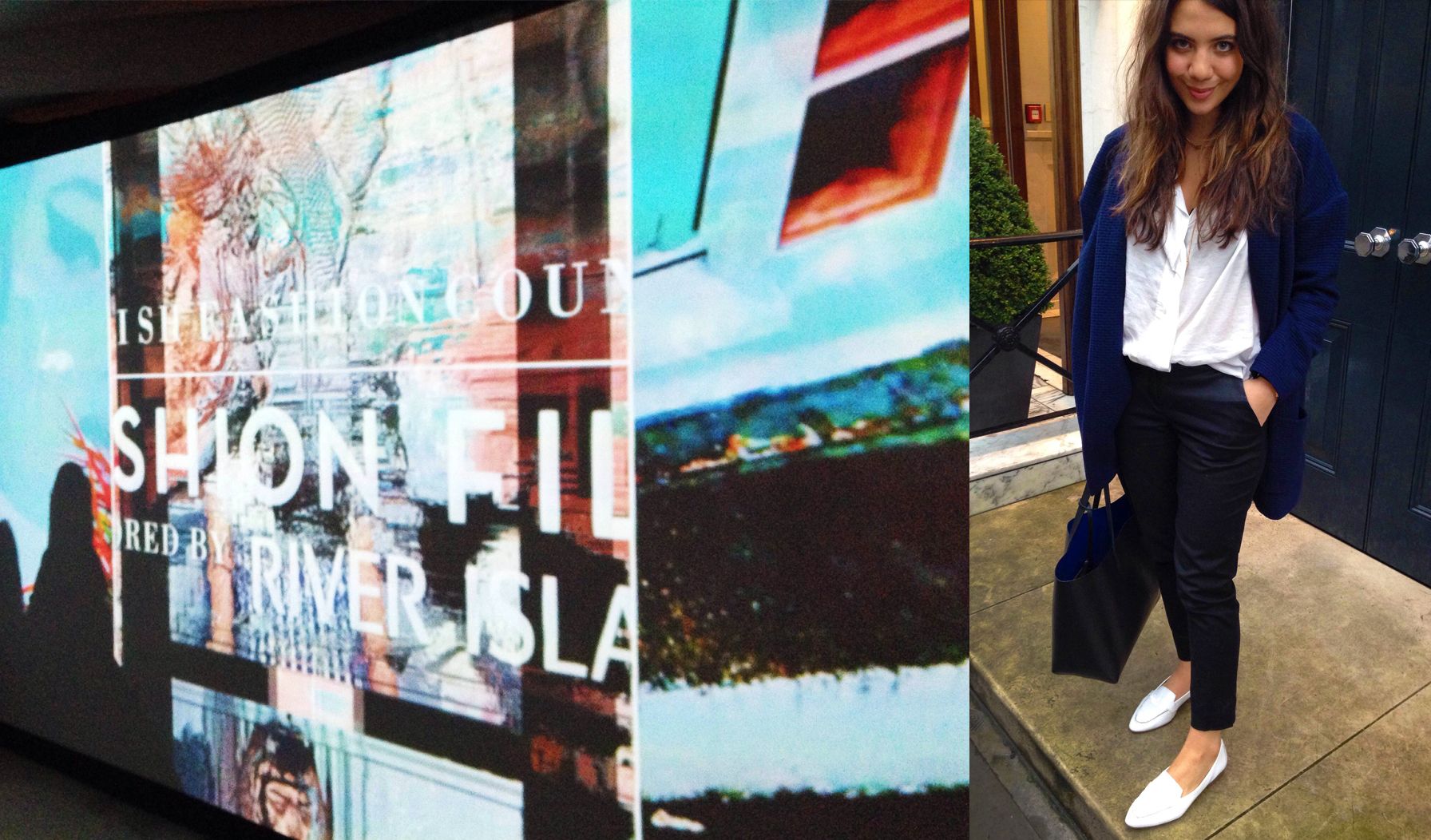 DAY 2
It's day two of London Fashion Week and even though it was a late night last night after Fash On Film, things started off bright and early with Charlie May's show at the OXO tower at 10:30am. I then headed to The Apartment for a quick blow dry and an attempt at some DIY pizzas before running off to Somerset House for Sibling at 2pm.
I decided to keep my look minimal again today with navy and denim and of course my favorite ever wedges from River Island to finish off the look.
At 7pm, I headed off to House of Holland where there was a crazy celeb line-up on the front row, (I especially loved Lily Allen and Eliza Doolittle!) it was such a fun show with yet another colorful and off the wall collection and the perfect way to round off my day!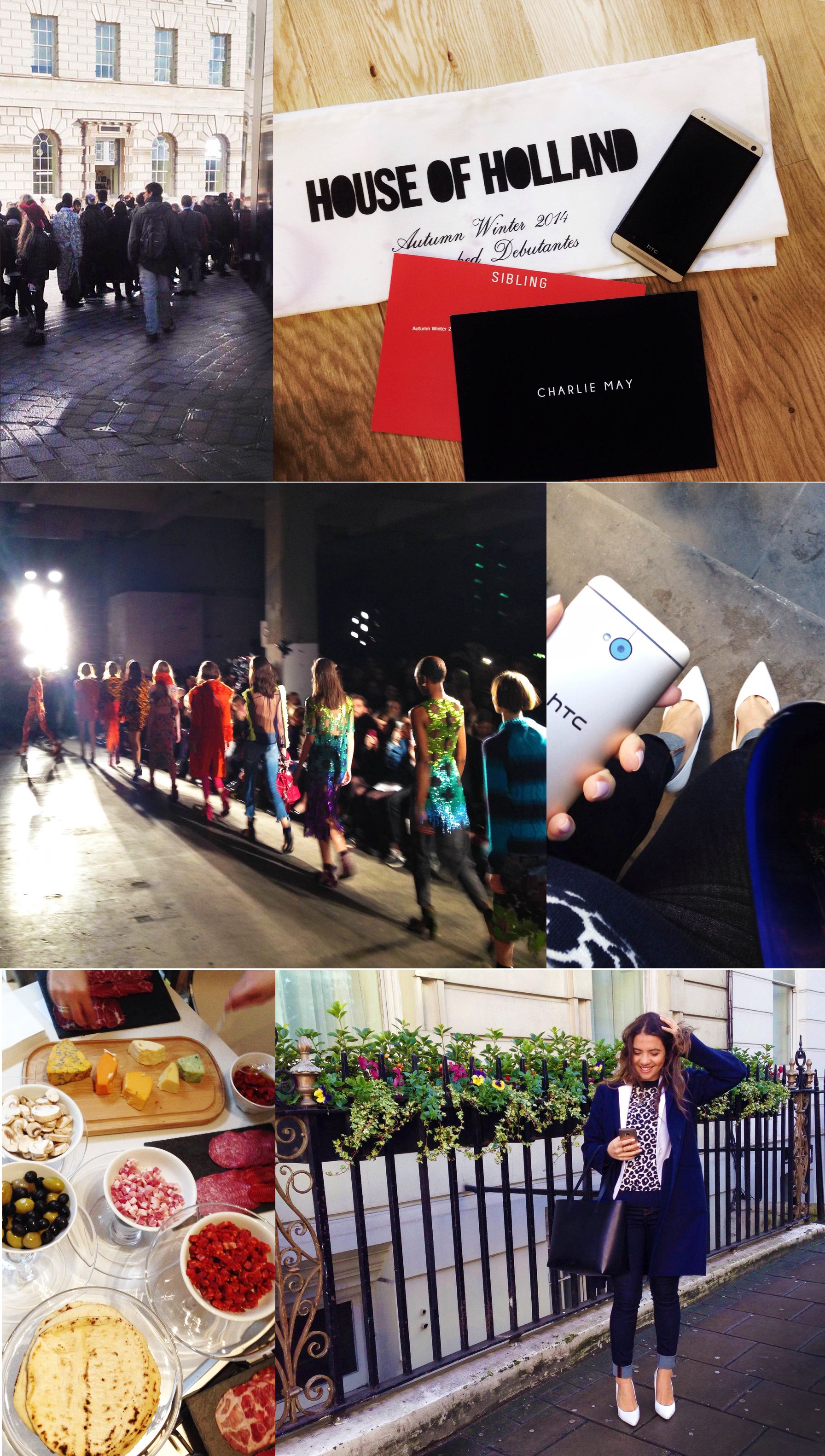 DAY 3
I can't believe it's already half way through London Fashion Week, time sure does fly by when you're running around like a crazy person!
Today started off with the Mulberry photo call announcing that Cara Delevingne had designed a collection of bags for the brand (we all saw that one coming) and then it was off to Temperley London at the beautiful Savoy hotel.
I had a quick lunch stop after and made my way to my last show of the day, Vivienne Westwood Red Label. It was my first time at a Westwood show and it lived up to everything I imagined!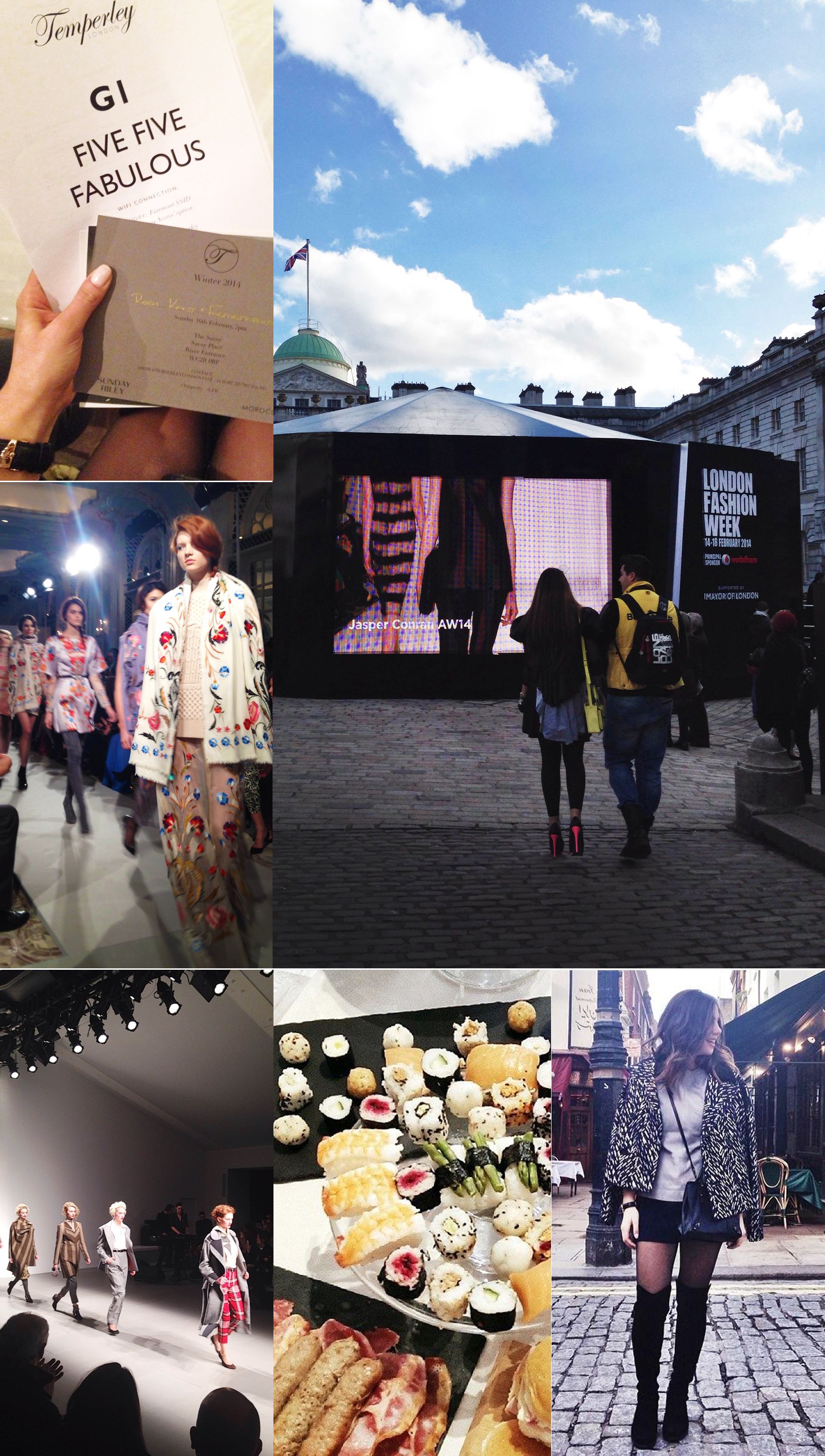 Make sure you check back right here on Style Insider tomorrow for my day four Fashion Week round-up. Check out my blog Five Five Fabulous and you can also follow me on Twitter @FiveFiveFab & on Instagram @reemkanj.