We're getting ready to launch not one but two amazing new collections at the end of this month. To celebrate Katy Eary and Joseph Turvey for River Island Design Forum, we're holding an exclusive live Q&A with the designers themselves at our Park House store in London.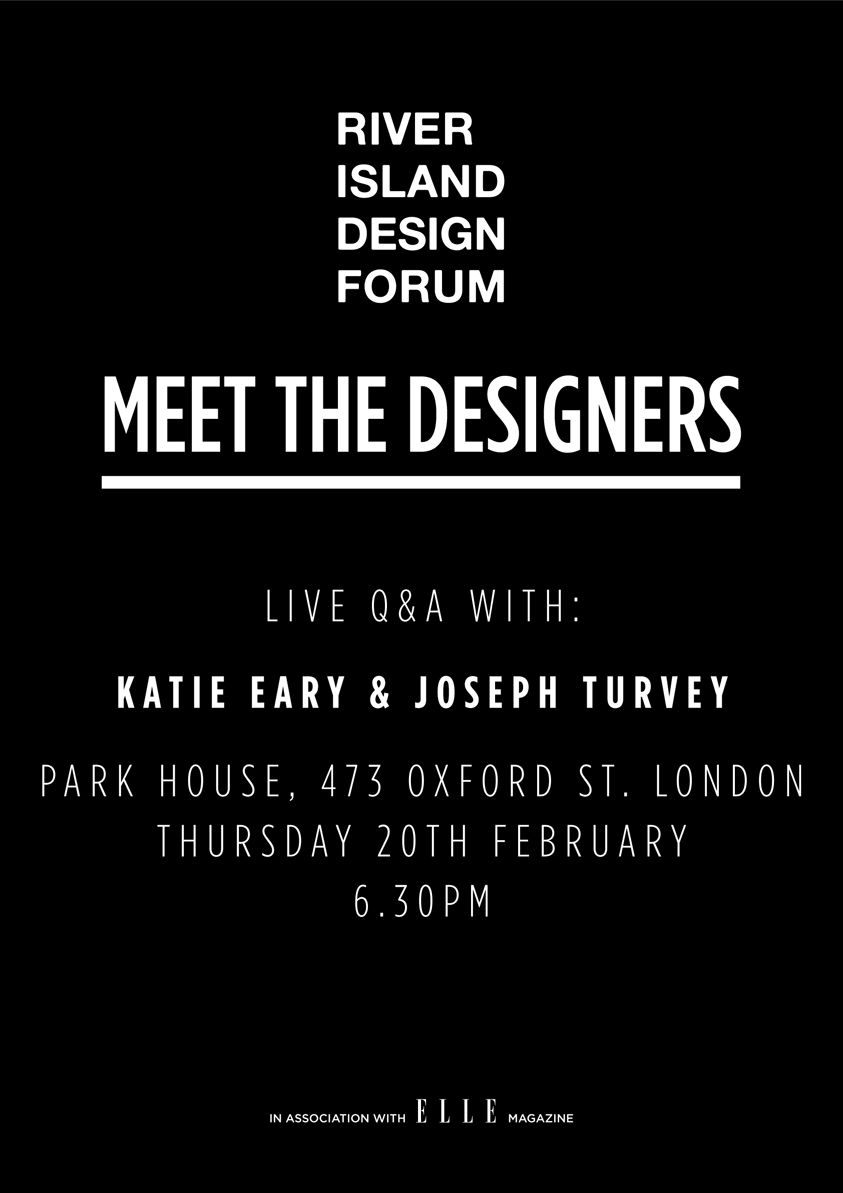 Don't forget to tweet us your questions for Katie Eary and Joseph Turvey to @riverisland using the hashtag #RIDESIGNFORUM on Weds 19th & Thurs 20th feb, before our event. The designers themselves will be answering your questions at our Park House store, on Thursday 20th feb.
Join us and Elle Magazine's Emma Sells, who will be hosting the evening, from 6.30pm on Thursday 20th February for:
Your chance to meet and chat to the designers.
A screening of two incredible fashion films which have been produced to launch the collections.
Drinks courtesy of Bottlegreen.
A free Katie Eary tote bag with Katie Eary purchases.
*Katie Eary tote bags are subject to availability.
See you there!
Can't make it to the event? Follow us on Twitter & Instagram @riverisland for live coverage and behind-the-scenes snaps from the event. If you are coming along, be sure to join our event on Facebook.