Calling all nail art bloggers! Valentine's Day is just around the corner and we at River Island would like you to show off your creative side! We are inviting one lucky winner to feature on Style Insider with a step by step nail art tutorial for Valentine's Day. Not only that, you'll also win a £150 voucher to spend on the River Island website!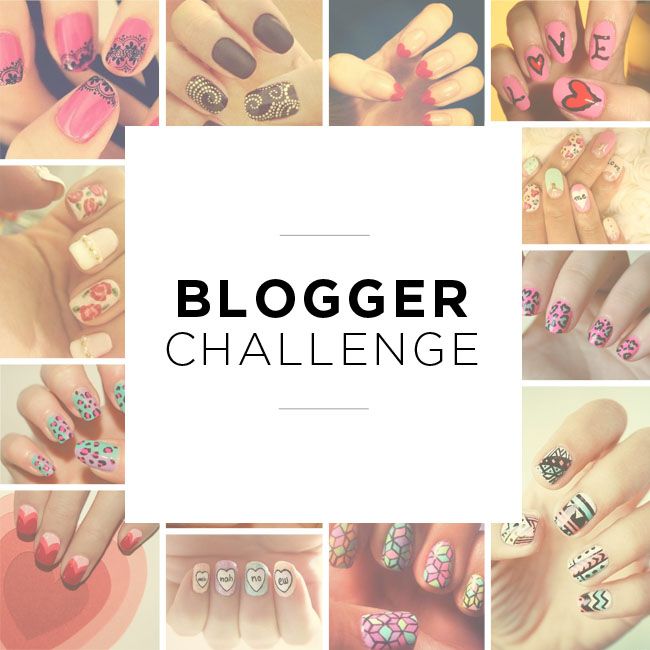 The rules are simple:
1 - Create a Nail Art Look
2 - Post the images on your blog
3 - Share with your readers using the hashtag #RINAILART
4 - Send an email to [ competitions@river-island.com ] including the link to your blog post and contact details
The winner will be notified by email and will feature in Style Insider so everyone can recreate the winning design at home! The lucky winner will be asked to send over their tutorial and step by step guide after the competition closes.
Good Luck!
Terms & Conditions
1. This competition is open to all bloggers based in the UK, France, USA and Australia.
2. The competition is not open to members or employees or their immediate family of River Island, its subsidiaries, associated companies, agents or anyone connected with the competition.
3. No purchase necessary. River Island is unable to reimburse any extra costs.
4. Only one entry per person permitted.
5. There will be 1 winner. The winner will receive a £150/180€ River Island gift code to be redeemed at www.riverisland.com and a feature on the River Island blog. The feature will also be shared on River Island's Twitter page. If the winner is based in the USA or Australia they will receive a River Island gift code to the equivalent amount in the relevant currency.
6. Opening date for entries is 1pm (GMT) Friday 6th February 2014.
7. To enter the competition, bloggers must create a Valentine's Day themed nail art and upload a blog post containing images of the nail art. Blog posts should then be shared with readers using the hashtag #RINAILART on the blog (and Instagram and Twitter if used) and an email sent to River Island at the above address including a link to the blog and contact details.
8. The closing date for entries is 4pm (GMT) Monday 24th February 2014.
9. The winner will be the most creative and imaginative design received before the closing date as judged by a panel of judges appointed by River Island, at their sole discretion.
10. Winner must provide to River Island high-quality images of the tutorial by 5pm GMT Thursday 27th February 2014. River Island may request amendments to the tutorial as deemed necessary for inclusion on the River Island Style Insider blog.
11. If the winner fails to send through high-quality images by the required date, or such requested amendments within a reasonable time, this part of the prize will be withdrawn. For the avoidance of doubt, winner will still receive the voucher code.
12. All entries for the competition must be original and not infringe any third party intellectual property rights. River Island reserves the right to exclude any entries it deems to be offensive or inappropriate.
13. Entries must be submitted by the named entrant and will be invalid if found to come from a third party. Multiple entries from a single source will be disqualified.
14. Judging will take place by 5.30pm (GMT) on Monday 24th February 2014 and the winner will be notified by email on this date.
15. In the event a winner is disqualified from the draw, that prize will be withdrawn and the entry will be void.
16. Incomplete, unreadable or offensive entries will be disqualified. Responsibility cannot be accepted (and River Island shall not be liable) for lost or delayed entries.
17. The prize is not transferable in the event of fraud, abuse, and/or an error affecting the proper operation of the competition, including the allocation of more prizes than are available.
18. Events may occur that render the competition itself or the awarding of the prize impossible due to reasons beyond the control of River Island and entrants agree that no liability shall attach to River Island as a result thereof.
19. Winner may be required to take part in post-event publicity.
20. By entering the competition, entrants consent to the use of their name, city of residence, photograph and/or image for publicity purposes in all media carried out by River Island without payment or compensation.
21. By submitting an entry entrants acknowledge and accept these terms and conditions.
22. River Island's decision is final and no correspondence or other communication will be entered into regarding the competition other than as specifically contemplated in these rules.
23. The name and country of the winner will be available until July 2014 and can be obtained by sending a request and return SAE to the Marketing Dept at River Island's address below.
24. The PROMOTER: River Island Clothing Co. Ltd, Chelsea House, Westgate, London, W5 1DR. The Promoter is a registered data user under the Data Protection Act 1998. No provisions of these terms & conditions shall affect any statutory rights of entrants. "River Island" is the registered trademark of River Island Clothing Co. Ltd.