With The Amazing Spider-Man 2 Due to hit the big screen next month here's a guide to how to get the Spider-Man look. Well actually it's how to get the Andrew Garfield look (because not everyone looks that good in lycra).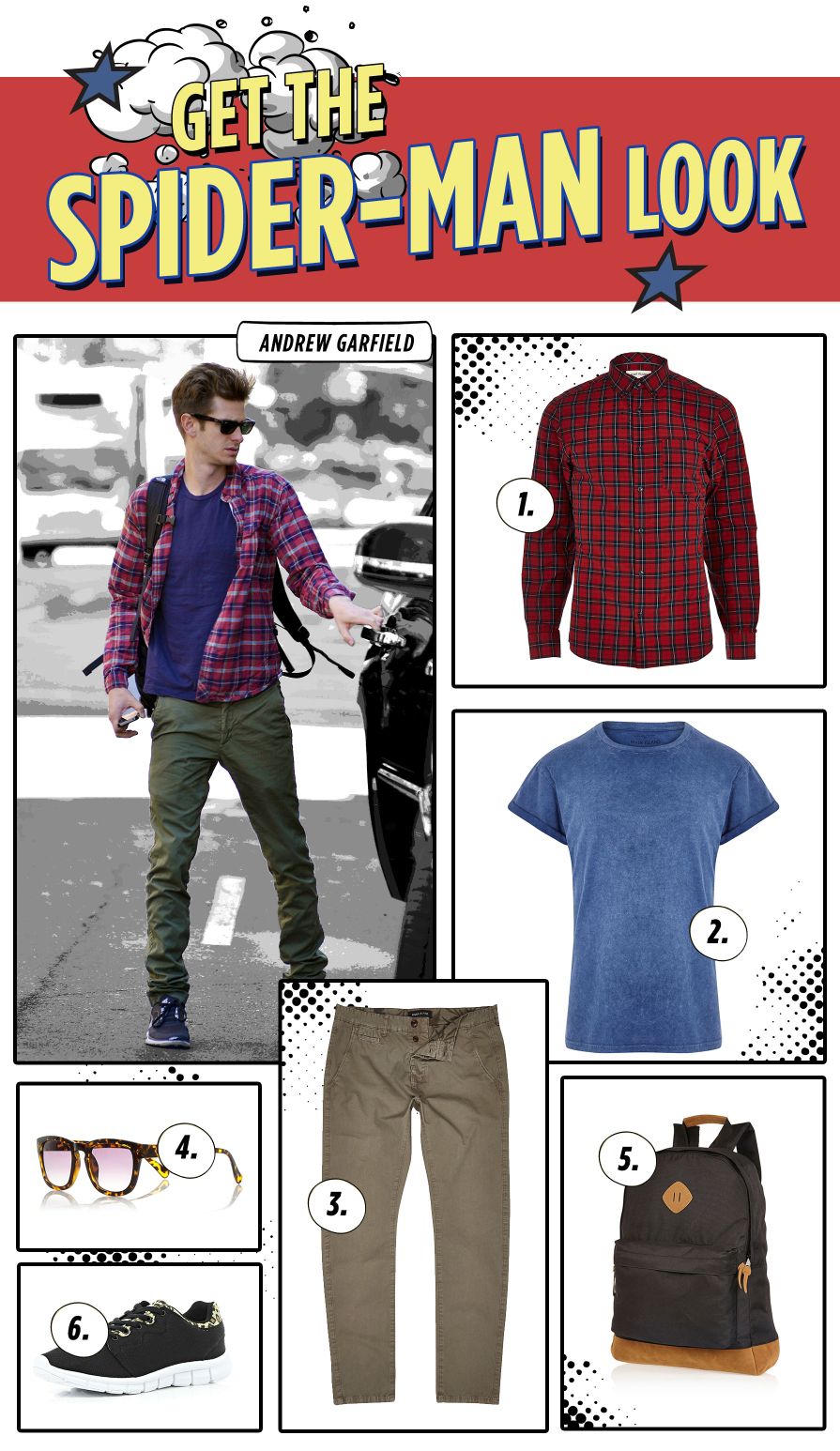 1. Red Plaid Shirt £25, 2. Navy Blue T-Shirt £14, 3. Khaki Chinos £15, 4. Sunglasses £10, 5. Backpack £25, 6. Sneakers £25
Will you be watching The Amazing Spider-Man 2? Let us know what you think of the film by tweeting us @riverisland or leaving us a comment below.