Guest blogger Stevie Style has been on hand at London Collections: Men this week to bring us a daily round-up of all the must-see presentations and parties, along with a look at what he's been wearing. Take a look at his video round-up right here plus read our guest post from MFM 's Editor-In-Chief Paul McGregor.
Read more from Stevie Style at LC:M HERE.
As if one dapper gent wasn't enough for you, we've also enlisted MFM's Editor-In-Chief Paul McGregor to give us a round-up of all the shows you need to know about from LC:M. Take it away Paul...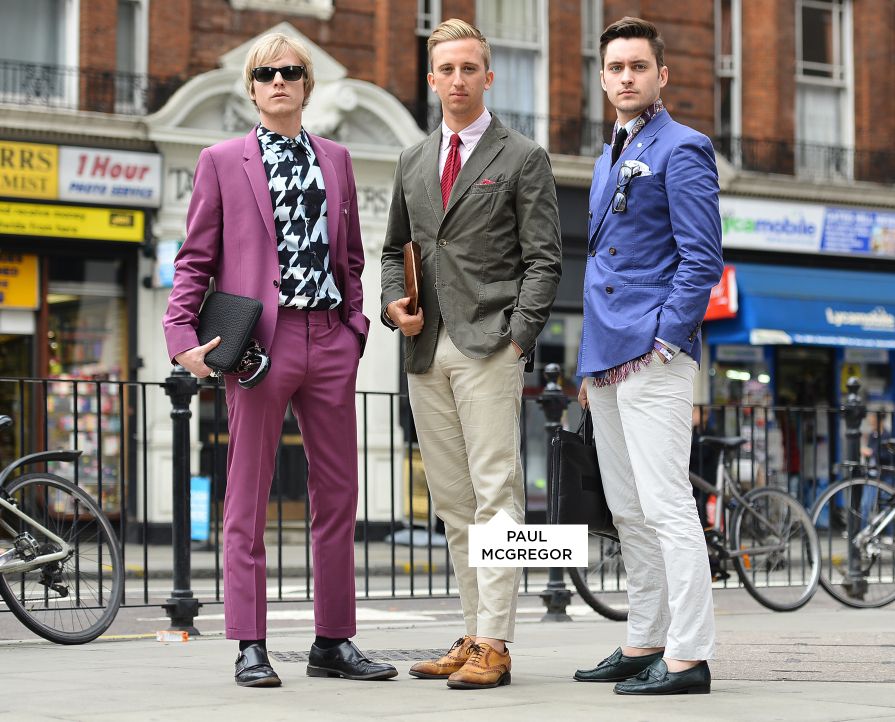 That's it! Another season over with, and it flew by yet again. 3 days of shows, presentations, stylish chaps and intoxication is over for another 6 months and there were plenty of talking points.
With over 100 British Designers showcasing, the menswear industry is currently in a really strong place. We saw a good variety across the three days, from British tailoring at the likes of Hackett, Richard James and Gieves & Hawkes to more Avant-Garde from the likes of Sibling and Nasir Mazhar.
Day 1
LC:M kicked off on Saturday evening, with various opening parties throughout the night. Superdry threw an amazing party once again, and the only thing that tainted the evening was the England result (but what did you expect). An early rise nursing a mild hangover on Sunday and the first day of LC:M was finally here. It kicked off with YMC at 9am, which was an impressive and wearable collection. With a heavy focus on pastel colors, it was also refreshing to see a relaxed fit throughout the whole collection. There was some amazing footwear on show at John Lobb and Nicholas Kirkwood, and other stand out shows for the morning were Lou Dalton and YMC. Impeccable tailoring was on show at the Savile Row giants Hardy Amies and Gieves and Hawkes, and Matthew Miller showcased a creative collection using just one fabric for the majority of the show. The use of pinstripes as the main theme for the collection was also a stand out feature.
Day 2
Day 2 saw a slightly later rise and I kicked things off at the Orlebar Brown "Under Water" presentation. The brand is known for its faultless swimwear, and they showcased their different fits of swim trunks (that they name after dog breeds) by pairing the models with their associated pooches. Hunter Gather's presentation showcased a clash of bold colors and prints that seemed to brighten the day. Heading backstage for the Oliver Spencer show that kicked off at 12, this was another wearable collection, which took inspiration from the late Mexican architect Luis Barragan. Hackett impressed once again, with signature tailoring and the introduction of bold colors. The father and son duo Casely-Hayford closed Monday on a high note, sending models out to a Led Zeppelin heavy soundtrack merging tailoring with punk sportswear. The evening saw River Island showcase an evening of Fashion Films with Christopher Raeburn, Matches Fashion, Nicholas Kirkwood and Baartmans & Siegel.
Day 3
The final day was another busy one, with stand out shows in the morning from Patrick Grant's E. Tautz and Craig Green. Sibling definitely got people talking, incorporating red masks, black and white Mohawks, and pierced double denim. Hats off to Christopher Bailey once again, as Burberry goes from strength to strength with an amazing show in a custom made Burberry tent in Hyde Park. Taking inspiration from sun beaten tones, clever layering was again a key focus throughout. We saw outstanding prints from Katie Eary at Victoria House, and finished with another impressive display from A. Sauvage. Drawing inspiration from his Ghanaian roots, there was a real mix between classic elegance and British Subcultures such as mods and punks. The 3 days finished with an amazing champagne and canapé evening with GQ and Dunhill.
The stylish chaps were out in their masses yet again, and here's some of our favorite looks. Shot by Kristian Xaviour and David Nyanzi.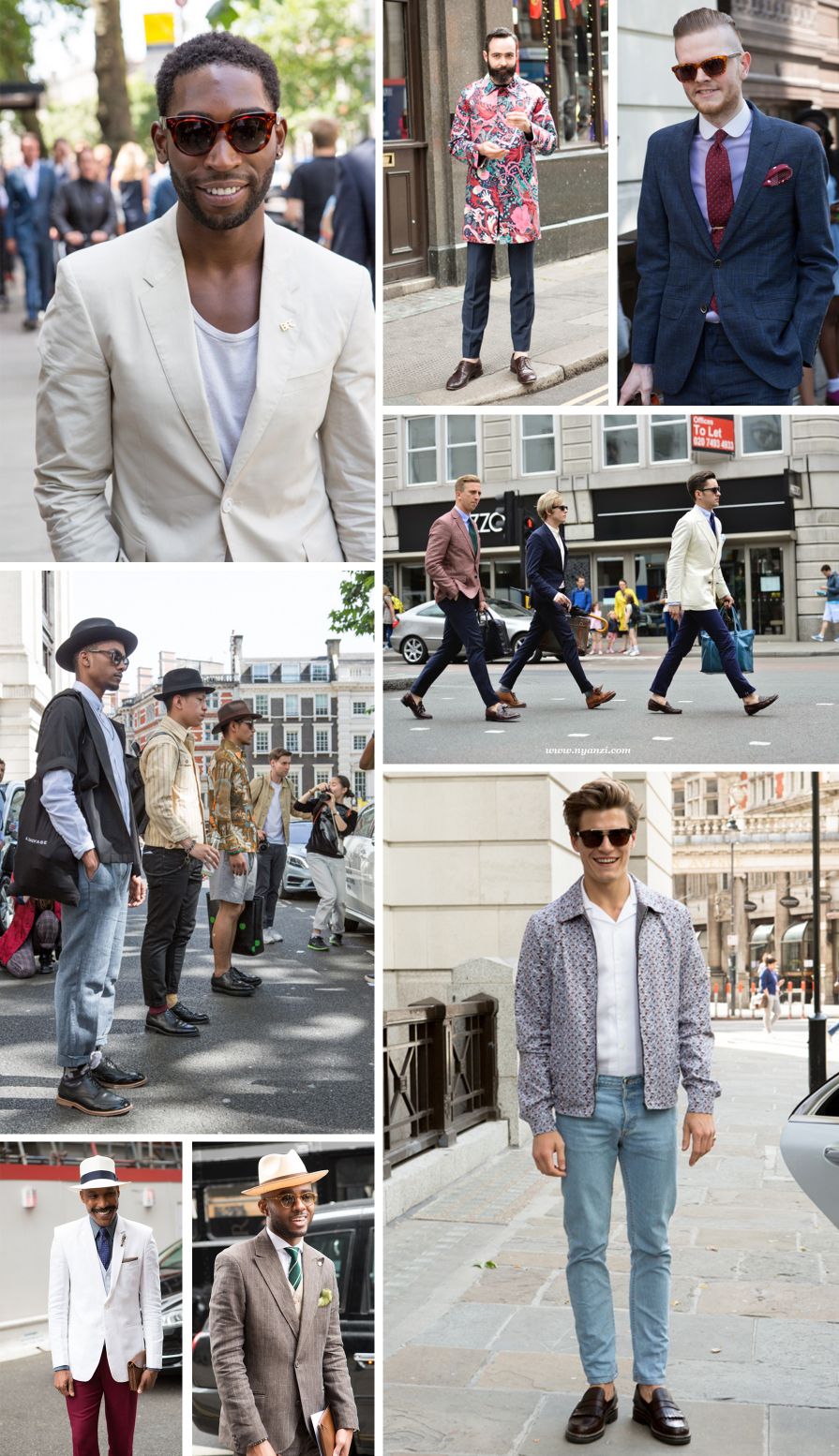 What was your favorite presentation from LC:M? Let us know by commenting below or tweeting us @riverisland.